Summer can turn out to be quite harsh for your skin if you don't take good care of it. Summer is the time when you need to ensure that your skin stays hydrated to keep it looking healthy. But because of the heat, anything to do with extra creaminess or oil is repelling, and as such people tend to look out for lighter alternatives. Even when it comes to body scrubs, which is a must during the hotter months to clean out dirt and oil from the skin pores, we often seek those that bring about a refreshing effect, with the likes of peppermint and lime.
If you have been looking out for body scrubs that are perfect for summer, you can actually make them at home as easily as making a cup of tea. All you need are a few basic ingredients that can help you put together a refreshing body scrub in no time. Wondering how? Here are four DIY body scrub ideas to help you get started:
Banana + brown sugar
Banana is known to nourish the skin from deep within yet being light. Take one ripe banana and mash it well. Add a cup of brown sugar and mix, and let it rest for 10 minutes. Apply generously on your body and scrub gently to remove dirt.
(Also read: 3 Ways To Use Curd For Beautiful Hair And Skin)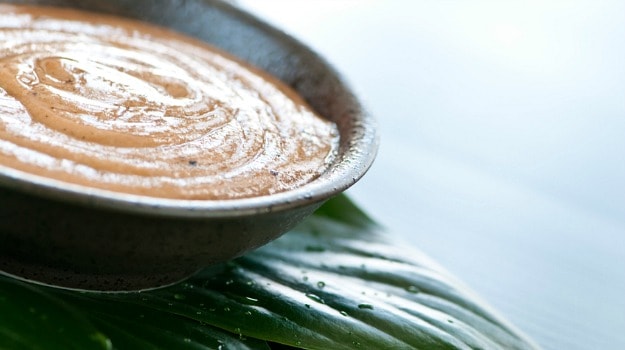 Moong dal + turmeric
This is a commonly used home remedy for beautiful skin. Moong dal works just like banana, and makes the skin soft. Soak half a cup of moong dal in water for 30 minutes and then grind into a paste. Add half a teaspoon of turmeric powder or fresh paste and mix well. Use as a scrub and wash clean with water.
Peppermint + cucumber + sugar
Peppermint and cucumber are two of summer's favourite skincare ingredients. Grate half a cucumber, add half cup of sugar and two drops of peppermint oil, and use as a scrub.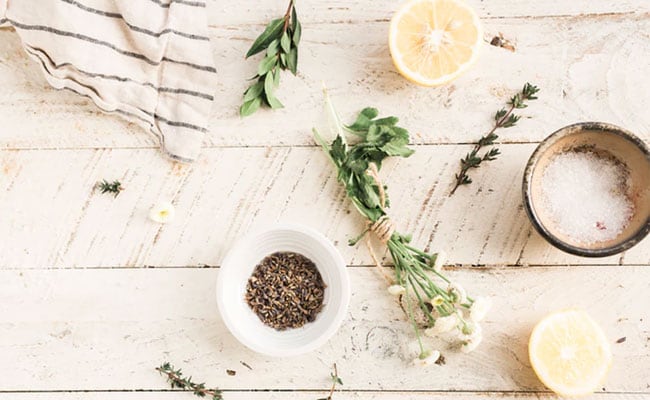 Almond + honey
Almonds have incredible skin nourishing properties. Soak a handful of almonds in water overnight, then blend into a paste. Add two tablespoon honey and use it as a scrub.
Comments
Now that you known these home recipes for body scrubs, keep your skin beautiful this summer.