With summer, seasonal allergies also come up alongside. A lot of the time, seasonal allergies manifest in the form of burning, stinging red eyes. Burning eyes can have several possible causes. Frequently, they are caused by unavoidable environmental factors and the summer heat. However, similar sensations can be symptoms of a more serious eye problem that requires medical attention. While different products can calm the stinging, you might want to try one of these natural home remedies first. Dive into a list of effective at-home soothing treatments that can help you relieve burning eyes. However, if your discomfort continues, let your doctor know about it.
Swirlster Selects Cooling Eye Products For You
(
708 ratings & 2,718 reviews
)
(
432 ratings & 1,529 reviews
)
(
0 ratings & 638 reviews
)
These Easy Home Remedies Can Help Soothe Burning Eyes
Cold Compress
A cold compress can help relieve burning and itching eyes. Start by splashing a bit of ice water over and around your eyes. Then, wrap some ice packs, ice cubes, or a packaged frozen food item in a clean cotton towel. Place the cold compress on your closed eyelids for several minutes.
Cucumber Slices
Packed with soothing antioxidants, cucumber slices are a classic remedy for eye irritation and inflammation. Cut two slices of cucumber and place them in ice-cold water for 10 minutes to chill them. Then place the chilled cucumber slices on your closed eyelids and relax for 10 minutes.
Tea Bags
Tea contains tannic acid that can help soothe your eyes. Use a green or black tea bag to prepare a cup of tea, then allow the tea bag to cool completely. Place the cooled tea bag over your eyes one at a time to help soothe the burning sensation.
Chilled Spoons
Chilled metal spoons around your eyes can provide relief. Place four metal spoons in a glass of ice water. When chilled, place one spoon on each eye. As the spoons begin to warm, switch them out with the spoons that are still chilling in the glass of ice water.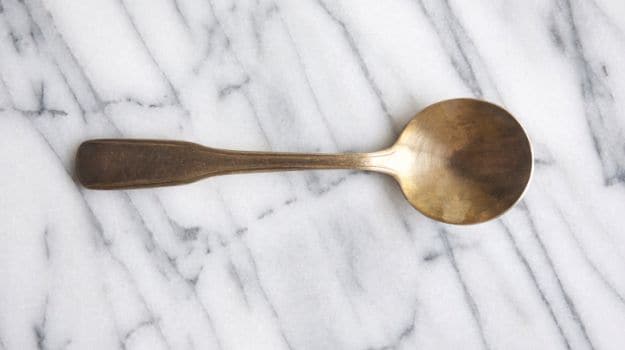 Witch Hazel
This is an astringent that can be incredibly soothing for irritated eyes, especially if it contains added moisturizing ingredients like aloe vera. Pour some witch hazel onto a cotton pad, and either wipe it over your eyes or rest the pad on your eyes for a few minutes.
To browse more beauty products, click here
Comments
Disclaimer: The Swirlster Picks team writes about stuff we think you'll like. Swirlster has affiliate partnerships, so we get a share of the revenue from your purchase.