Squeezing out the dirt from the tiny pores on your nose every time you look in the mirror can be annoying. Blackheads are one of the common skin problems which bother almost everyone out there. These are formed when openings of hair follicles in the skin get blocked due to dead skin, oil, and dirt. Experts suggest different ways to get rid of blackheads including using a range of products. But you don't any fancy products to remove the black spots but just some simple ingredients.
Below we have listed five DIY home remedies to remove blackheads.
Also Read: How To Remove Blackheads: Bid Adieu To Blackheads With These Skincare Tips and DIYs
DIY Remedies To Help Get Rid Of Blackheads
1. Tea Tree Oil
Tea tree oil has antiseptic properties due to which it helps in controlling the excess production of sebum. The oil also fights the bacteria on your skin and prevents itching and inflammation. It is advised to apply tea tree by mixing a few drops of it with aloe vera gel. Rub the oil in areas where blackheads are formed like the chin, nose, and cheeks. Using the oil helps clean the pores and flush out the dirt from them.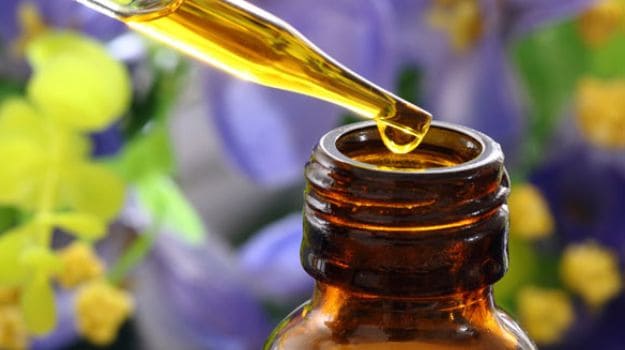 2. Lemon, Sugar And Honey
You can make a scrub using lemon, sugar, and honey to remove the blackheads. The texture of sugar helps scrub the surface of your nose or chin while the antimicrobial properties of honey restores the moisture of your skin.
3. Egg White Strips
Another satisfying way to remove blackheads is by using egg whites. For this, you have to crack open an egg and separate the yolk and the white. Whisk the white and apply it to your skin before placing a tissue paper on it. Apply another layer of egg whites, let it dry for 15-20 minutes and peel it off.
Also Read: 7 Anti-Blackhead Scrubs You Need In Your Skincare Regime
4. Baking Soda And Oatmeal
Removing blackheads involves exfoliating the skin so that the pores open up and dirt can be flushed out easily. Baking soda works best here given its antibacterial and antifungal properties. Just take a tablespoon of oatmeal, one tablespoon of baking soda and add some water to make a paste. Then apply the paste to your skin and rinse it off.
5. Coffee And Coconut Oil
Ground coffee and coconut oil work the same as sugar and honey when it comes to getting rid of blackheads. Mix a tablespoon of ground coffee with one tablespoon of coconut oil and some lemon juice. Gently massage your nose or chin with this paste and wash it off.
Comments
Also Read: 8 Nose Strips To Get Rid Of Blackheads