Bored of the way your hair looks? Want to opt for a trendy hair colour to spruce things up a little? As much as some of us may want to experiment with various hair colours, we stop ourselves for the fear of letting all that chemicals ruin our hair quality. It's a commonly known fact that excessive colouring causes the hair to lose its natural shine, making it dull and dry. So it's best we don't go for it at all, right? Well, you can have the best of both worlds by putting in a little extra effort. Really.
With everyone going all out with this season's hair colour trends - platinum hair to dark chocolate, you really don't have to miss out on the fun. All you need to do is take extra care of your hair before and after colouring to keep it hydrated and radiant. Here are few tips that can help you take care of your coloured hair:
Magic mantra is 'hydrate'
The after effects of hair colour is mostly moisture loss. You need to keep reminding yourself to hydrate your hair. Also, just shampooing or using conditioner will not be enough. You need to add hair masks and regular oiling in your hair care regime.
Pick the right shampoo
An ideal hair care regimen to maintain hair colour and highlights is to pick the right shampoo. Use a colour protect shampoo for long lasting colour, as well as sulphate-free shampoo to prevent further moisture loss. Sulphates contain salt that tend to reduce moisture and lead to colour fading.
(Also read: How To Make Your Hair Colour Last Longer)
Use a protein hair mask for extra nourishing
Most of us don't have the time to apply hair masks, but you need to make it a strict habit. When you shampoo, try to apply a hair mask an hour before to deeply moisturise your hair. Protein hair masks are great as they will help repair damaged hair. You can make one at home by whisking one egg and two tablespoons mayonnaise in a bowl until smooth, and then applying the mixture to your hair, starting from the roots to the tips. Leave it on for 20 minutes and then rinse well with shampoo.
Try the magic of vinegar
For the shine and longevity of hair colour, use a small amount of vinegar diluted in a bowl of fresh water. Then apply it as the last rinse. Vinegar is a powerful antibacterial ingredient that will keep your hair clean while its acid pH prevents colour fading.
Pick ultra-nourishing conditioners
When you shampoo your coloured hair, don't forget to use a good, ultra-nourishing conditioner. You could also make use of home remedies such as avocados, bananas, yogurt, honey, mayonnaise, coconut milk, vitamin E oil and aloe vera gel.
(Also read: How To Use Curry Leaves To Improve Hair Growth)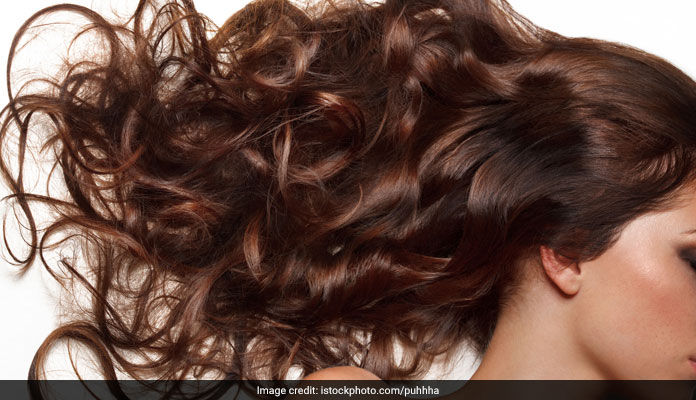 Live-in conditioner
You need to ensure that your coloured hair is well taken care of and deeply nourished to keep it shiny and radiant. So even after you use a conditioner, apply a live-in conditioner for more protection. Leave-in conditioners contain silicones that prevents sun damage and frizz.
Keep away from heating hair tools
Last but not the least, try and keep away from straightening or curling your hair using heated irons. High heat is not good for coloured hair and will make it lose moisture.
Comments
With a little extra effort, you can sport trendy hair colours and keep your hair healthy too.