We're fans of a good old beauty collaboration. Like Jaclyn Hill's line of massively successful Becca highlighter or Victoria Beckham's Brit-glam range with Estee Lauder, we enjoy the slew of new products as well as the celebrity touch it brings along with it. Although India hasn't been lucky enough to see as many or even as high-profile beauty collaborations like its western counterparts, that finally changed with Wella's brand new launch. A day ago on a sunny afternoon in Mumbai, designer Payal Singhal partnered with with globally renowned hair brand, Wella, to announce an exciting new collaboration. It is a refreshing beauty collaboration in the Indian space but it's also about designer appeal.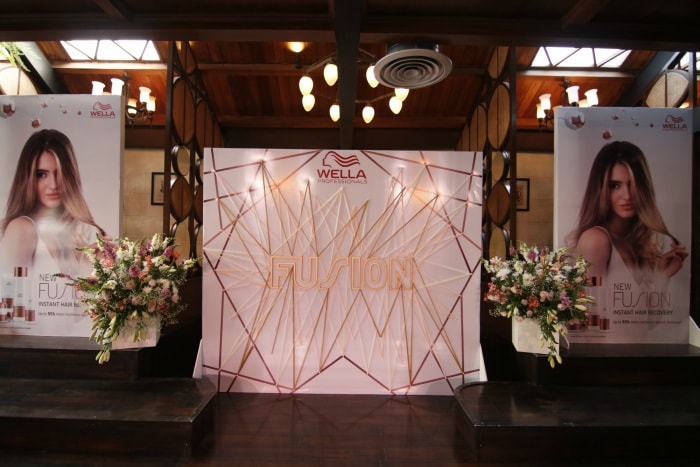 It isn't the first time an Indian designer has collaborated with a beauty brand; designer Masaba Gupta has associated with both Clinique and Lakme before but this is news for the mane world. Going by Payal's splendid runway shows and immense popularity in the fashion sphere, we won't be surprised if this range sells out rapidly.
The newly launched line goes by the apt name of Wella Fusion and here's what's making it stand out. The range is inspired by spider's silk, one of the strongest known natural fibres. With it as a background, the products are designed with a silksteel technology that promises to make hair up to 95 percent resistant to breakage. Together, this intensive repair system aims to leave tresses soft as silk but strong as steel.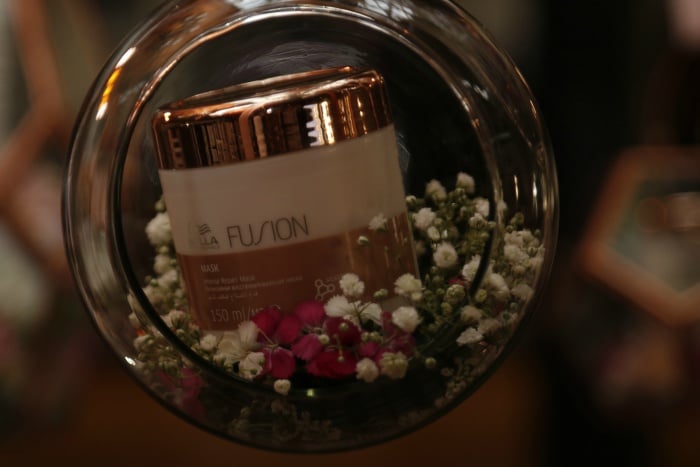 That's where Payal Singhal's design sense comes in. Being a fashion expert which a strong backing of silk-based creations, Payal unveiled a capsule collection of fusion wear especially for the launch and said, "This association with Wella Professionals has been an amazing journey where beauty and fashion come together to launch a product so unique that it is a must have in today's day and age. It has been interesting to see how silk as a fabric can be used as an inspiration to create a hair care product that makes your hair as soft as silk. Silk is a beautiful, luxurious fabric that I use a lot for my designs and after trying Wella Fusion myself, I can vouch that the products do give your hair that beautiful billowy silk-like movement with a lovely shine."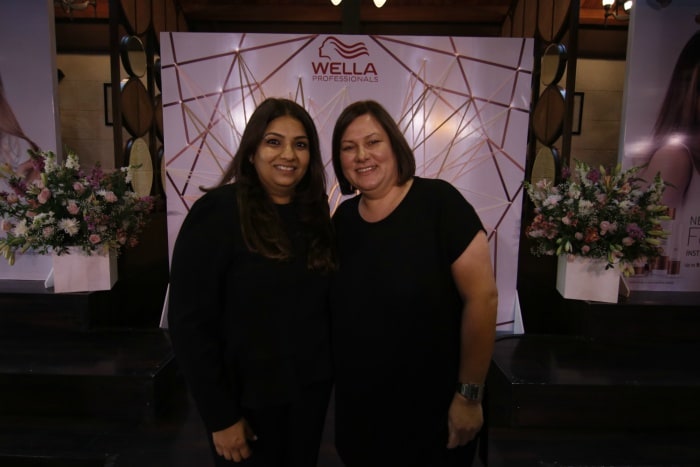 Some of fashion's best movers and shakers like Shibani Dandekar, Pernia Qureshi and Nandini Bhalla were present at the launch to cheer on their designer buddy and celebrate hair care's newest addition. With designer collaborations and the promise of strong, silky hair, it looks like a wonderful time for the Indian hair space.