Cucumber is a boon for your skincare needs, especially during summers. Filled with essential nutrients such as vitamins, minerals and antioxidants, it is suitable for all skin types. Cucumber is 96 per cent water, making it a hydrating ingredient in DIY skin treatments. Since cucumber is basically water, you can mix it with other natural ingredients to create a mask that will help to exfoliate the skin and soak up cucumber's soothing qualities. Not just that, cucumber is an excellent source of silica, the beauty mineral that improves your skin, leaving it rejuvenated. Therefore, make it a habit of quenching your skin's thirst with cucumbers this summer. To help you understand more, we have listed down why and how you can use cucumber for a variety of skin woes.
4 Amazing Benefits Of Cucumber For Skin
1. Reduces Dark Circles
Putting slices of cucumber on your eyes will not only relieve your eyes from all the stress of the day but could also work wonders for dark circles. However, this is a temporary solution. Don't forget to apply an eye cream after.
2. Reduces Skin Damage
Cucumber heals the damages caused by prolonged exposure to the sun's harmful UV rays. It also can be used as a natural toner owing to its astringent properties. Just place its slices over the affected area to treat sunburn, tan and skin irritation.
3. Treats Dull Skin
Stress and pollution can take a toll on your skin and impact the natural sheen of your face. Cucumber can infuse life in dull and lifeless skin and rejuvenate it from within due to its anti-inflammatory and hydrating properties.
4. Treats Blemishes
Washing your face daily with cucumber water is a great way to keep blemishes at bay. Its excellent anti-inflammatory properties can help soothe the skin and give you glowing and blemish-free skin.
Swirlster Picks Cucumber Based Beauty Products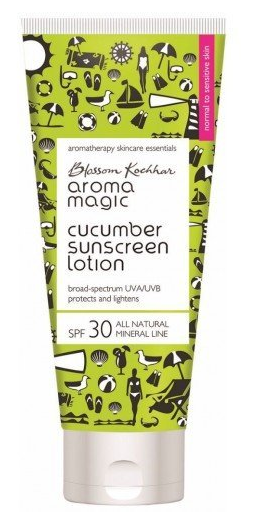 (
1,175 ratings & 5,753 reviews
)
(
289 ratings & 2,171 reviews
)
How To Use Cucumber For Your Skin
1. Cucumber Juice Face Mask
Moisture is an important part of keeping your skin healthy. Harness the power of cucumber juice to keep your face looking its best. Blend the cucumber pieces until you've created a watery paste. Through a strainer, separate the water from any solid material. Apply the cucumber juice to your skin and let sit for fifteen minutes and pat your skin dry with a soft, clean towel.
2. Cucumber And Aloe Vera Face Mask
When you add aloe vera into the cucumber mix, you've got an especially potent recipe. Blend the slices of cucumber until watery. Add two tablespoons of aloe vera gel and blend until smooth. Massage the paste evenly onto your face. Rinse off the mask with cool water and pat your skin dry with a soft towel.
3. Cucumber And Rose Water Face Mask
If you're looking for a face mask to restore skin's glow, look no further than our cucumber and rose water recipe. Blend and mix two spoons of rose water to cucumber puree and apply the paste to your face. Then rinse with cool water to close and tighten the pores.
To browse more beauty products, head to NDTV Shopping.
Comments
Disclaimer: The Swirlster Picks team writes about stuff we think you'll like. Swirlster has affiliate partnerships, so we get a share of the revenue from your purchase.