Esha Gupta' lips (once again) were closely scrutinised and speculated about on the Internet this past week. Like Angelina Jolie whom the Rustom actress is popularly thought to resemble, Esha's lips are poutier than most. In recent pictures, however, her already pillowy lips appear even more so - at least, that what social media thinks, suspecting lip-enhancing surgery/treatment. Several media outlets also took it upon themselves to wonder if Esha Gupta had gone under the knife (or needle) in an attempt to plump up her lips further. While initially ignoring all the conjecture, by Monday evening, it seems that Esha had had enough. As a response to the rumours, she posted an Instagram video with a flying kiss, captioning it, "For all those who see me differently everyday... even gave you the #nofilter #nomakeuplook love y'all #lipsdontlie".
Is it really social media unless someone with too much time and too little sense takes it upon themselves to harass and objectify those with some claim to celebrity? What could be more unsocial? And of course, nine out of ten times, it has to be a woman.
Thankfully, even while there might be armies of haters lurking on the Internet, there are also those who will heartily champion celebrities giving it right back to their trolls. At the time of writing this article, Esha's sweet but sarcastic response had received over 24,000 likes and almost one lakh views on Instagram.
The bigger the stars, the bigger the brouhaha over their supposed surgeries. Like Esha, several times last year, Priyanka Chopra was trolled on Instagram for allegedly getting a lip and nose job. In July, a selfie posted by the actress had social media abuzz discussing her bee-stung lips, with the popular consensus that she had undergone plastic surgery.
In June, another selfie had led to the conclusion that she had opted for rhinoplasty (nose surgery).
Priyanka is no stranger to these rumours. For a big part of her 15-year-long acting career, she's dealt with rumours about plastic surgery. Last year in February, during an appearance on American talk show The View, she was asked if her nose was "original", to which she responded saying, "Yeah, this is my original nose. People think that I've got a lot of things done. There is such a false perception of what women should look like, and what our bodies should look like. Especially when we are in the business, you put on a couple of pounds and people are, like, body shaming you. It happens. Christmas happens to all of us! I have Holi, I have Diwali, I've a 100 holidays, and my body fluctuates and I am fine with it."
In June 2017, actress Shruti Haasan had to face body-shaming's double whammy - cruel fat-shaming as well as accusations of a lip job for her film Behen Hogi Teri. In a terse response to it all, she told mid-day, "It's my face, my body. What I do with it is nobody's business. What people write about me on social media does not bother me. I am not answerable to anyone."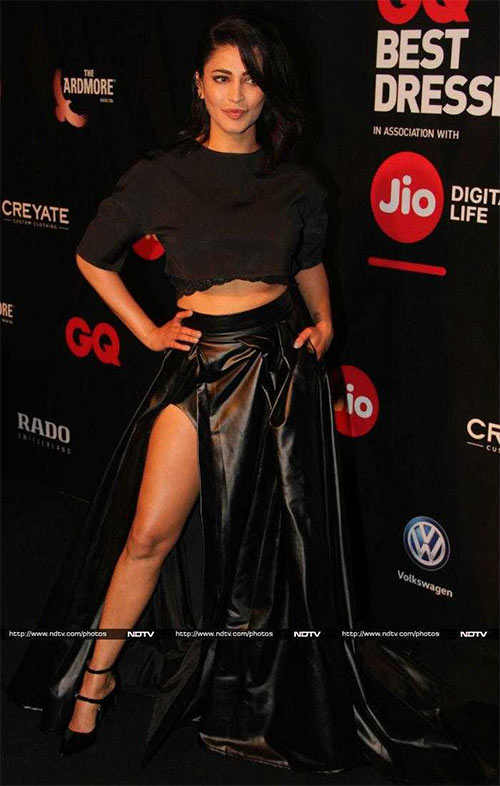 Similarly, in February, Ayesha Takia too made headlines and faced ridicule on social media, with people convinced that she had gone under the knife to enhance her lips and cheeks. In response, the actress posted a barrage of unapologetic selfies - with friends, her husband and by herself, having a good time.
Along with a quote from model Dita Von Teese that read, "You can be the ripest, juiciest peach in the world and there's still going to be someone in the world who hates peaches."
In 2014, Anushka Sharma was trolled endlessly for her 'puffy' lips after her appearance on a Koffee With Karan episode. All sorts of rumours and jokes about her altered lips started doing the rounds, along with the epithet 'duckface'.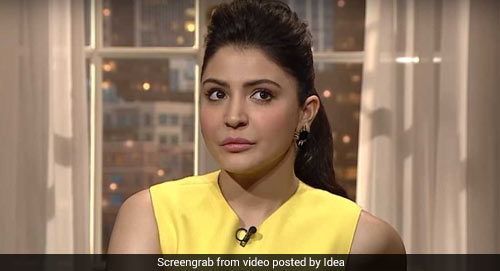 Putting an end to all the pointing, sniggering and pictures zoomed in on her jawline, Anushka confronted the controversy head-on, clarifying in an open letter on Twitter that while she was using a temporary lip-enhancing tool and makeup techniques to change the appearance of her lips, she had not undergone any permanent surgery.
Hellooooo everyone !! Today I am here to talk about my lips !! Yes ! There ! I said it .. My lips ! As a (cont) http://t.co/CXwILm0Yrn

— Anushka Sharma (@AnushkaSharma) February 10, 2014
Two years later, in an interview with Vogue, she addressed the controversy again, saying, "I did what I had to (for my role in 'Bombay Velvet'). I'm not going to lie and say I didn't. I had to take ownership. I wanted fans to know that I'm human and not perfect."
In an ideal world, actresses would be valued for their acting merit, not judged endlessly for the dimensions of their body and treated like a sum of their body parts. But with intense media and public scrutiny hounding their every appearance, not to mention the fact that their very livelihoods depend on conforming to increasingly impossible to achieve ideals of beauty, it is not too difficult to imagine that sometimes, the pressure becomes too much to handle and they cave. Like Anushka said, they're not perfect and they're human. Perhaps, instead of screaming ourselves hoarse over their less-than-great choices, or endlessly ruminating over did-she-or-didn't-she, it would serve us all better if we just let them be, and do as they pleased with their bodies. Maybe then they won't feel the need to alter their looks, sometimes through excruciatingly painful procedures, surgical or otherwise.
Comments
Can we leave our actresses and their body parts alone already, please?