When you're trying to grow your hair thicker and longer, the process can seem to take forever. While it seems that for some women, enviably long hair just happens, for the rest of us, tweaking certain aspects of our day-to-day haircare regimen must be made. Whether that's using a different hairbrush, adjusting how often you use your hairdryer, adding protein-rich food to make hair grow quicker - there are fast hair growth secrets and home remedies that can give you the long hair of your dreams. Check out these pro tips for how to grow hair faster, naturally!
Swirlster Picks Hair Care Products For Longer Hair
(
28 ratings & 160 reviews
)
(
198 ratings & 1,627 reviews
)
(
36 ratings & 139 reviews
)
(
1,199 ratings & 3,465 reviews
)
Hair Care Tips For Longer Hair
1. Do A Scalp Massage To Stimulate Growth
We spend so much time and money piling on the products that it's easy to forget where hair growth starts namely, your scalp. A simple way to stimulate hair growth at home is to give yourself a scalp massage. You can give yourself a scalp massage with dry hair but adding a nutrient-rich oil to the mix will only double the benefits.
2. Rinse With Cool Water
Just like hot water can cause dryness on your skin, it can be damaging to your mane, too. Rinsing with cool water will help close up the cuticle and strengthen hair follicles. Cool water is best if you can handle it, but lukewarm is the next best thing if you can't.
3. A Hot Castor Oil Massage
Castor oil is the unsung hero of the hair world. To give yourself a hot oil treatment, massage the oil into your scalp and then apply it all the way to the ends of your strands. Pile your hair on top of your head, cover it with a shower cap.
4. Limit Heat Styling
You probably know this already, but any hairstylist will tell you the most obvious way to help your hair grow faster is to ditch your routine of hot tools. If you're trying to grow your hair, we recommend air-drying your hair and avoiding any heat tools. If you do use a heat tool, use a heat-protectant spray.
5. Avoid Over Shampooing
Over-shampooing can lead to broken, dry, and brittle locks due to the cleanser stripping the hair of its natural oils. Depending on your hair type, the number of times to shampoo your hair per week will vary. In such cases, dry shampoo can work wonders.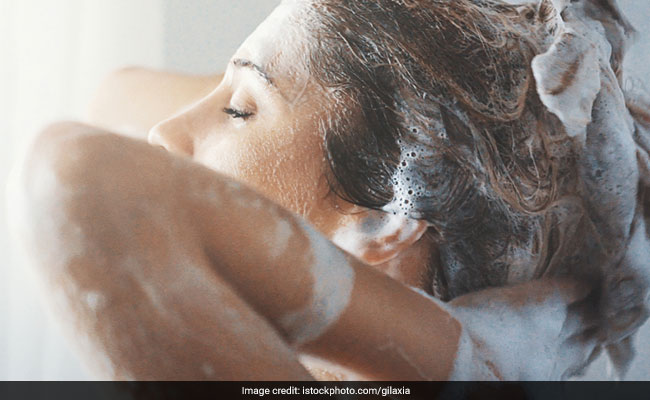 6. Ditch Your Cotton Pillowcase
Cotton pillowcases are one of the reasons for messy and tangled hair in the morning. Instead, use satin and silk fabrics as they are soft and cause lesser friction than cotton. Silk pillowcases ensure your hair moisture is intact and help preserve your hairstyles for a longer time.
7. Be Careful When You Brush
Hair is especially susceptible to breakage when it's wet. Instead, brush hair before shampooing, and if you have to detangle it when wet, towel-dry first so it no longer drips, apply a leave-in conditioner from roots to ends, and use a gentler wide-tooth comb or detangling brush to reduce friction.
To browse more beauty products, click here.
Comments
Disclaimer: The Swirlster Picks team writes about stuff we think you'll like. Swirlster has affiliate partnerships, so we get a share of the revenue from your purchase.