Achieving beautiful, lustrous hair can be quite a daunting process. As per your hair-type, there are many ways to lock in that shine and moisture but it all needs time and effort to do so. So why not make the most of this time to replenish our mane while we spend time at home. With a few simple steps you can ensure your tresses stay in fabulous condition every single time. We put together a low maintenance guide to bring the focus back to your mane and encourage healthy hair growth.
Swirlster Picks Haircare Products For You
(
12 ratings & 34 reviews
)
(
36 ratings & 143 reviews
)
1. Try Old School Oiling
Hair oil gives you the essential nutrients your hair follicles need. Cold-pressed oils, which can retain the essential nutrients, are the best. Go back to basics and massage an oil blend into your scalp. Especially during a lockdown, when you have nowhere to go and have some free time in your hand, you must go for massage oil gently on your scalp. Regular oil massage for a few weeks is shown to have significantly improved hair growth.
2. Go For Hot Towel Massage
Many of you may not know that the best way to make the oil deeply nourish your hair is to wrap it around a hot towel. Dip your towel into warm water and after getting rid of excess water, wrap it around your head. Keep it for 6-8 minutes and then rinse it per usual.
3.Attend Weekly Hair Mask Sessions
Hair masks can really help your hair get the proper nourishment and treat your frizzy hair. With all the time in hand, you can use a ready-made hair mask or whip up a DIY one and leave it there for 20 minutes. Being indoors means you can apply a mask any time of the day and hop into the shower after.
4. Let Your Hair Breathe
Stop investing time and effort into any hair rituals that may be breaking your hair, like heating appliances. Give a complete detox to your scalp and hair for few days during lockdown. Simply put, give your hair a break.
5. Limit Your Shampoo Days
Remember that using shampoo is not enough even if you use paraben-free products. Now's the time to limit the number of days you shampoo your mane. Let the natural oils nourish your scalp. You can even go for hair serums to prevent your hair from getting that strange frizz.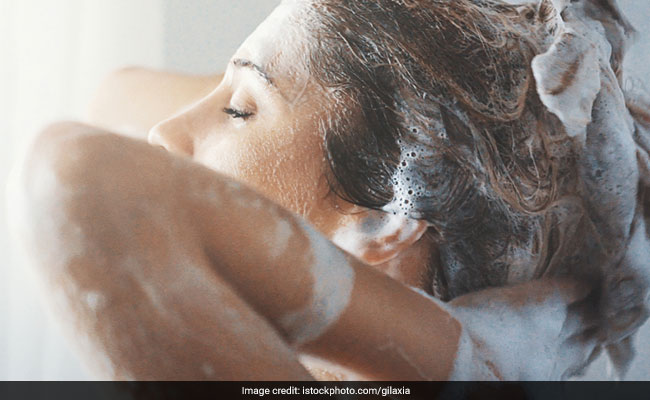 To shop more beauty products, click here.
Comments
Disclaimer: The Swirlster Picks team writes about stuff we think you'll like. Swirlster has affiliate partnerships, so we get a share of the revenue from your purchase.