If you are among those who like to keep their makeup minimal, then you will know the importance of lip colour. It is that one aspect that can instantly elevate your look to glam even if you don't bother using any other makeup products. But the trick is of course getting it done right so that the lip colour lasts long and gives a neat finish. While applying lip colour, most of us skip the process of using a lip liner. We try to outline our lips using the lipstick, thinking that's good enough. Honestly, you are only making your life tougher.
"Lip liners should not be neglected because they help shape your lips and make it look clean and precise. Lip liners also help prevent your lipstick from bleeding, and can enhance your lips to make them look fuller and plump," says Supriti Batra, beauty and makeup expert at Momspresso.
Tips to remember while applying lip liner
Outline your lip above your actual lip line, on top at the cupids bow as well as your lower lip, and join it at the ends to get that perfect pout.
You can change the colour of your lipstick with the help of a lip liner. That's called the trick of blending. Use different shades of lip liners and mix them up with another shade of lipstick and you have a new colour!
(Also read: Makeup Rulebook For Beginners: 15 Tips You Need To Follow)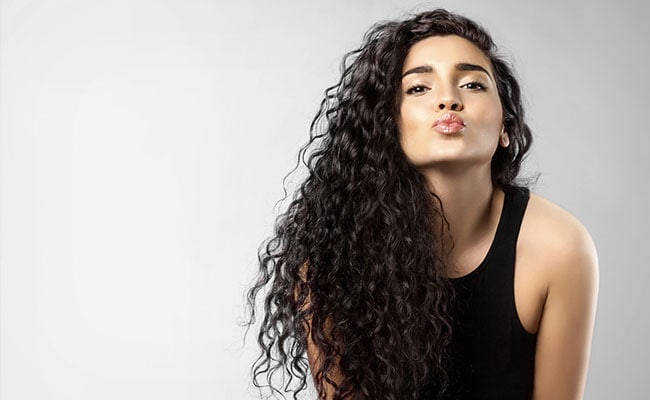 Image credit: Istock
How to perfectly apply lip liner
Here's a step-by-step guide to applying a lip liner, with inputs from Bhavya Sharma, beauty and makeup expert at UrbanClap:
Start by scrubbing your lips
To get that perfect look, it's important to first scrub your lips before applying lipstick. Well-hydrated and smooth lips are essential for a neat finish. Apply lip balm to moisturise your lips, and then remove the dead skin gently by using a soft brush over your lips. Once this is done, use a tissue paper to blot your lips and to remove the extra balm.
Choose the right lip liner
The lip liner should be of similar shade as your lipstick. This way it blends in well with the lipstick and does not stick out. You can also play around with different shades as long as you put in effort to blend it well.
Outline the lips
Draw an 'M' shape on your upper lip where the two arches converge. Do this slightly above your natural lip line to make your lips fuller. Be precise and do not overdraw.
Line the lower lip
Keep your mouth wide open and tighten your lips. Start outlining the lower lip from the middle and gradually move outwards to the sides.
Apply small strokes
Now that you have outlined the lips, it's time to move inwards. Start by drawing small strokes on your lips. Use your lip liner to fill in the lips smoothly.
Blend it well
If you want to sport a matte look, then you are done. Just apply some lip gloss and you are set. But, if you want a strong shade, apply a lipstick of the same shade. Blend the lipstick with the liner using a lip brush for an even-toned look. Clean the edges using a tissue or cotton bud.
Add lip liners to your makeup kit and use them to lend that perfect finish to your lips.