No matter which season it is, winter or summer, if you are exposed to the sun, your skin will get tanned. But if you think that skin tan can only be removed with salon services, you are wrong. In fact, instead of using those chemical-based products, you should use natural ingredients present in your kitchen. Yes, you heard us! Your kitchen is the best natural skincare storage you don't know about. As we all are home, being quarantined because of the outbreak of pandemic coronavirus, you will be getting a lot of time to take good care of your skin. Even if you are working from home with your pyjamas on, you can use natural ingredients from your kitchen to remove tan. So folks, use this lockdown period wisely with effective skincare remedies. Wondering how? Have a look.
(Also read: Say Hello To These Face Masks To Get Radiant Skin Instantly)
Home Remedies From Kitchen To Remove Tan Effectively
Here are some home remedies we are sharing with you which will help you remove your tan effectively. Boost up your skincare regime during this 21days lockdown in India.
1. Tomatoes To Remove Tan
Those who have sensitive skin, should definitely use tomatoes to remove suntan from their skin. Tomato contains natural bleaching agents which help in eradicating the tanned layer from your skin. Also, it provides sheer glow and radiance naturally. So, to use this, you can make some tomato puree in a bowl and apply it directly on the skin. Keep this for 15 minutes, and then rinse your skin with water. Regular use of tomato can make you see better results.
2. Lemon And Potato To Remove Tan
Every Indian kitchen has potatoes. It is not just a primary ingredient but a great tan removal source too. Other than potatoes, you can add lemon juice to make your perfect tan removal pack at home. Potatoes are loaded with vitamins and lemons come with natural bleaching tool. Make a thick potato paste and add some lemon juice to it. Apply on your skin and keep it on for 20 minutes before rinsing with cold water.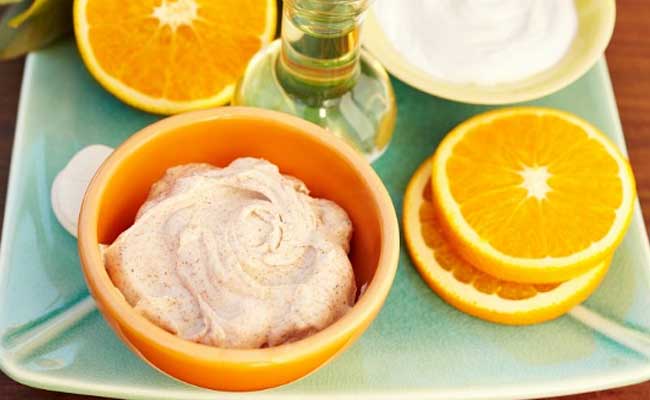 3. Gram Flour Remove Tan
To remove suntan, one of the best ingredients you can pick from your kitchen is gram flour or besan. It is great to remove dead cells present on our skin. Other than that, it will help make your skin get back its radiance naturally. You can make a thick pack of gram flour, add some yoghurt and apply it to your skin.
4. Turmeric And Milk To Remove Tan
Yes, milk is one of the best tan removing ingredients present in our kitchen. Now you just have to mix it with turmeric for your skin acre needs. Take a bowl and add some milk. Add turmeric measuring about one-fourth of a spoon. Now apply this to your skin with a cotton ball and rinse with water after 15 minutes.
So ladies, make the lockdown period engaging with a good skincare regime. Try these tan removal ingredients present in your kitchen and get clear, glowing skin.
Comments
(Also read: Summer Skincare: Beat The Heat With These Summer Friendly Beauty Products)