When it comes to makeup, you can either get it completely right or horribly wrong. Like most artforms, it takes time to master one's skills of applying makeup as well as using the right kind of products to nail trendy makeup trends. With so many amazing makeup products available in the market, it can indeed be overwhelming. But that's no reason for you to run away. Take little steps to try and explore the world of makeup, and learn the tricks of doing it right.
If you call yourself a beginner when it comes to makeup, you need to learn the basic rules to get the hang of it in the right manner. With inputs from makeup artiste Mouna Lall and Jason Arland, we have listed the do's and don'ts of makeup:
1. Apply a moisturising cream
One must wash and apply a cream or moisturiser, depending on the skin type, at least 15 minutes before pruning the skin. This will help protect your skin.
2. Use a primer
Always use a primer, which helps the foundation to have a smooth surface to settle on. This will result in your makeup to last longer.
(Also read: Summer Face: 5 Primers That Will Allow Your Makeup To Last Longer)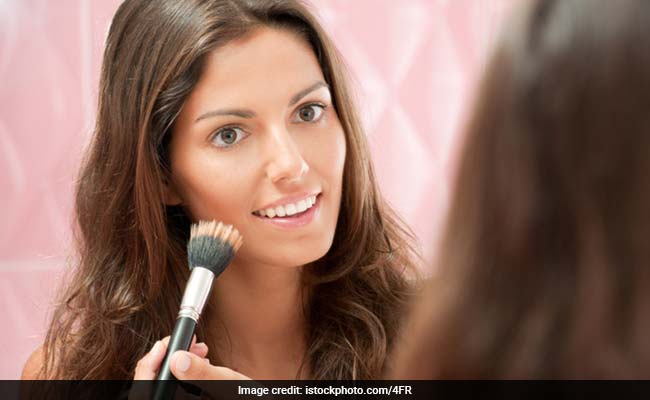 3. Water-based foundations
If you have dry skin, you can pick any kind of moisturising cream, whereas if you have an oily skin then only water-based foundations should be used. They are light, less cakey and hydrating too.
4. The right way to applying foundation
It is important to know how to apply foundation. We make big mistakes like using both our hands and rubbing it away instead of tapping and placing it on the skin with two fingers or a brush.
5. Confusing correctors with concealers
This is a common problem with most people. Correctors are for correcting one's skin tone whereas concealers will conceal the corrector and foundation, giving an even skin tone.
(Also read: 5 Ways To Use Concealer Other Than For Concealing)
6. Use mineralised face powder
For natural looking skin, use fine mineralised face powder to set the makeup base and avoid a cakey face.
7. Colour coordinating
Matching same colour eyeshadow, lipstick and nail polish with your clothes is a big no as the look becomes one dimensional and is not appealing to the eyes. If you wear a pink outfit with gold work, then the eyes can be brown gold or smokey with only the lipstick matching the dress.
8. The art of blending
Your makeup could be disastrous if you are not careful enough to blend it well. Heavy, punched in the face kind of smokey eyes is a big turnoff and so is uneven colour shades.
9. Picking the right blush
Go for a blush that is closest to your skin tone. Fair and medium skinned people can try rosy pink and peach. Nude, red and brown coloured blush look best on people with dusky and deeper skin tones.
10. Use the same lip liner as the lip colour
Using the same coloured lip liner and following it up with lipstick is important for the lipstick to stay long and result in a neat look. Many skip the lip liner, but it can really make your life easy if you use it well.
11. Waterproof mascara is amazing, but not always
The water resistant formula can dry out your lashes causing them to break easily. Also, removing the waterproof mascara takes a whole lot of effort, which can again damage your lashes. Keep it reserved for weddings and parties.
(Also read: Pro Makeup Tips On The How, What And Why Of Liquid Highlighter)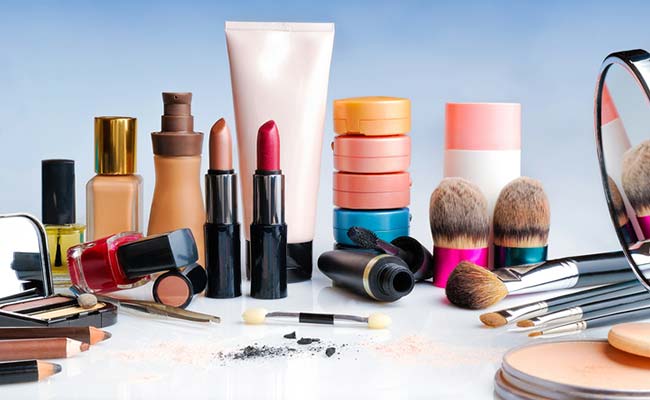 12. Dump all the products that have crossed their expiry date
As much as you may love your makeup products, old and expired products are not safe to use and can lead to rashes, allergies and irritation. Even if you have put in lots of money, when it's time to say goodbye, do so without thinking twice.
13. Makeup brushes are important
And that's because they will give you the right application and finish. Keeping them clean prolongs their life and saves you a lot of trouble of breakouts and infection. Wash the brushes regularly with warm water and detergent, and then soak them in antiseptic liquid before drying out completely.
14. The trick to using a bronzer
While everybody wants to use bronzer for that sun-kissed look, wearing too much of bronzer and applying it all over the face can backfire. Use the smallest quantity of bronzer on the jaw line, edges of the forehead, temples and sides of the nose bridge for a warm glow that looks natural.
15. Thumb rule to applying lipstick
Lipsticks are the easiest way to perk up the pout. A general thumb rule to follow is that dark colours are likely to make your lips look thinner while lighter ones will make the lips look fuller. So choose accordingly.
Remember these rules and brush up your skills on makeup.
With inputs from IANS