It comes as no surprise that the world is waiting with bated breath for the upcoming Avengers: Infinity War movie, superhero fans especially. With the premise of a massive war in the Marvel universe, the movie promises the shared screen time of many of its favourite heroes like Star-Lord, Doctor Strange and The Hulk. The celebrity cast is so vast and anticipation is so great that even the premieres of the movie across the world has been covered greatly and turned into a starry affair.
At last night's premiere of Avengers: Infinity War in Los Angeles, the turnout was glittering as ever with the likes of Chadwick Boseman, Gwyneth Paltrow and Bradley Cooper in attendance. Scarlett Johansson, who plays the strong and sexy Black Widow, was also seen and once we spotted her, there was no taking our eyes off her. Because she's Scarlett Johansson and also because of the marvelous makeup look she was pulling off.
The Hollywood actress wore a strapless silver Erdem midi dress with embellishment running through it and a black ribbon around the waist. This was paired with a simple silver choker necklace and strappy black Jimmy Choo stilettos.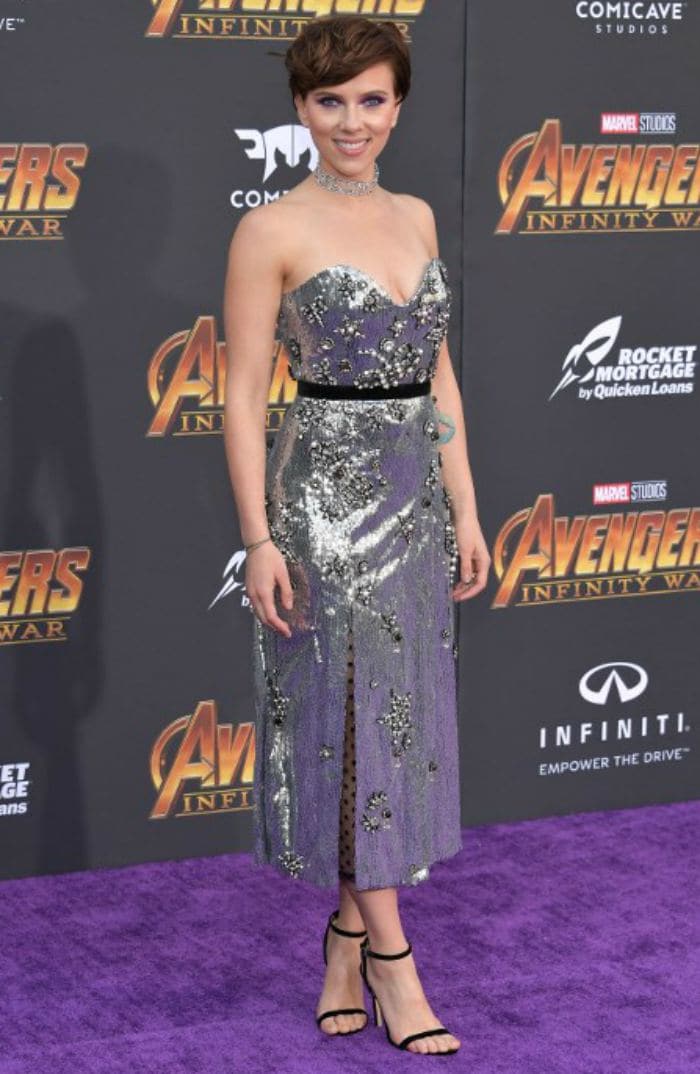 On her eyes, she went for a glorious purple makeup look that is shimmery white at the inner corners and works itself into a violet winged shadow at the outer ends, along with large lashes. To finish off her look, Scarlett is wore a creamy mauve lipstick and matching blush swept across the cheeks. Her brown tousled pixie, a style that not many can pull off, works well with the look and shows off her face and neckline excellently.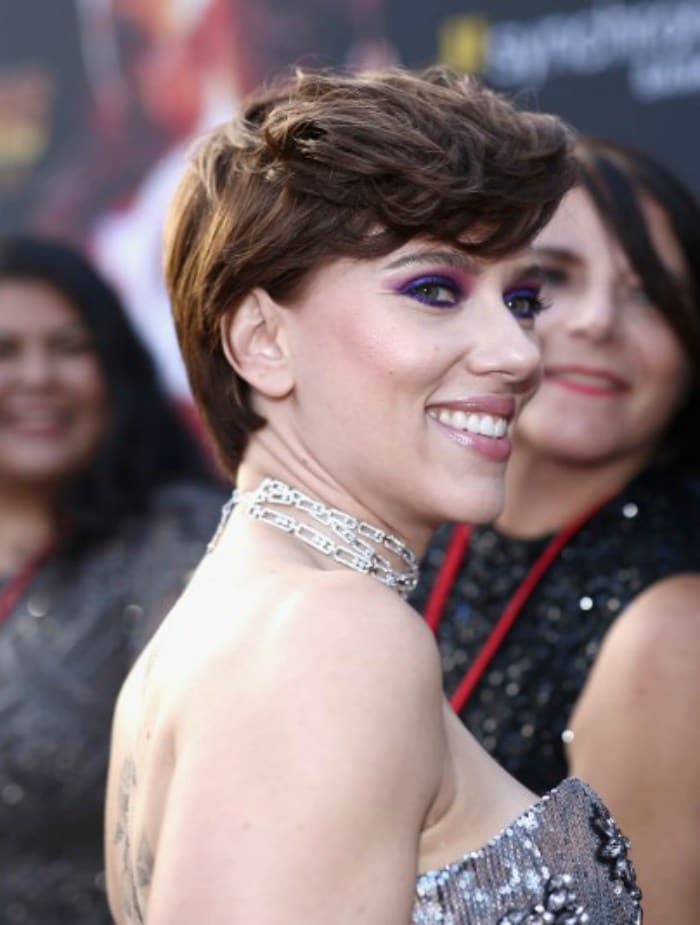 Images Credit: AFP
Comments
While you may think her outfit is chic yet understated, ScarJo let her look do the talking and added a vibrant pop of colour with her purple peepers. And what better place to choose a look as mystical as this than at a superhero movie premiere. You knocked this one right out of the park, Scarlett - now we can't wait to see you in the movie.