Along with dishing out fantastic hits and fueling the tabloids with her romantic relationship, there's another thing that Selena Gomez is excellent at and that's making a style statement. And we aren't just talking about her outfit. She's one of those celebrities who give the same or even more attention to the makeup look she pairs with it and her latest appearance was one such instance.
To attend a WE Day charity event in California, Selena wore a V-neck dark blue midi dress from Jacquemus with draped sleeves and a tied sash at the waist. Along with it, were an unusual pair of structured orange pumps and a simple layered necklace.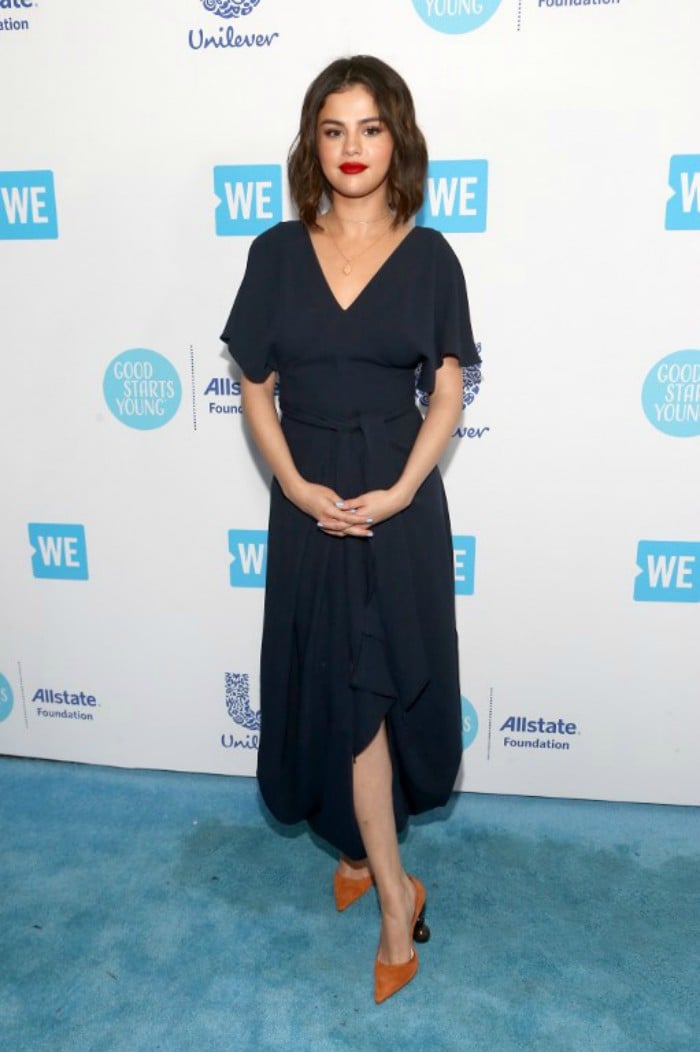 But it was definitely Selena Gomez's makeup look that stole the show. She went for a rich crimson lip and sparkling brown eye makeup. With it was flawlessly covered skin and brilliantly flushed cheeks that scream summer. Completing it was her brunette bob worn in a centre part with shiny waves. The crisp look brings together vacation chic perfectly with sophisticated elegance. Plus, it gives the dark outfit a much-needed pop of colour.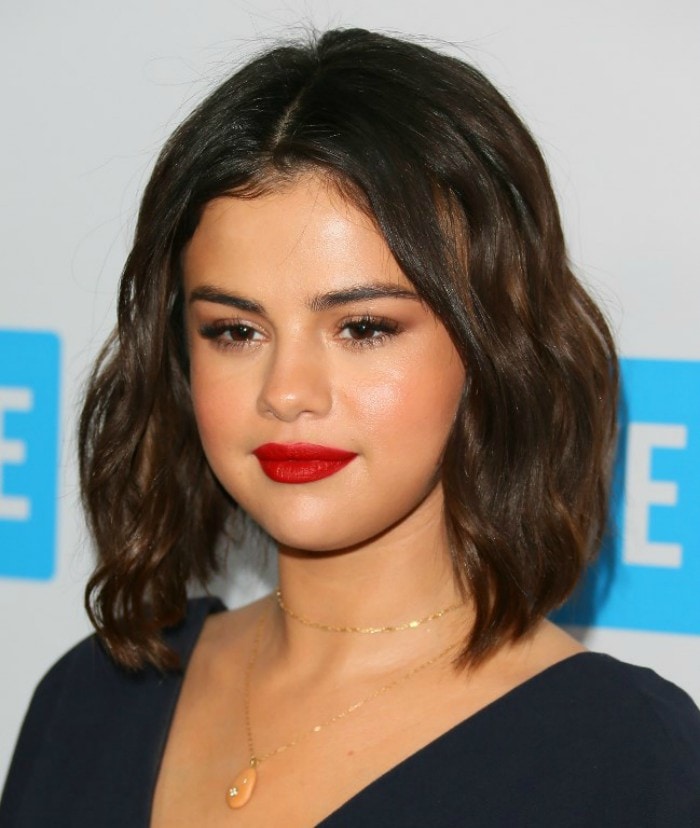 And that's not all. Later, Selena took the stage at the event and for it, changed up her look quite drastically. She wore a pair of black pants with a bulky red turtleneck sweater. Her makeup look and those divine red lips stayed the same, but on stage, Selena pulled back her hair loosely. Kudos for matching her sweater to her lipstick, which her makeup artist Hung Vanngo has revealed is Marc Jacobs Beauty Le Marc Lip Creme in the shade Oh! Miley.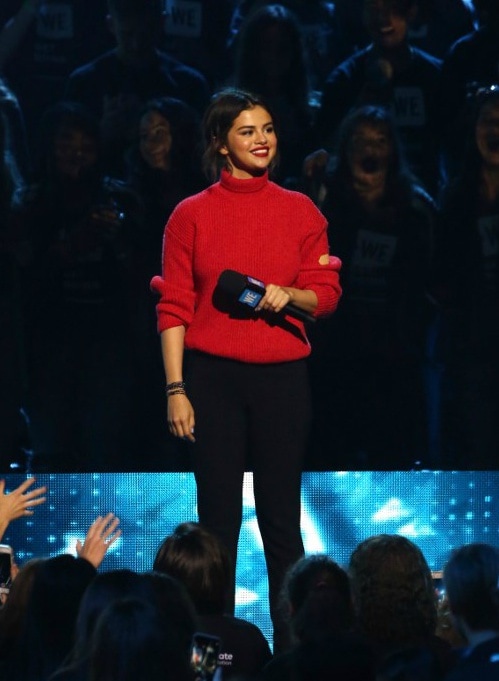 Images courtesy AFP
Comments
While the first look says classic chic, the second outfit is more functional and stylish. We think she wore both wonderfully but we're leaning towards the first, mainly because we can never get enough of a good classic. Which Selena Gomez look with red lips did you like best? Tell us in the comments.