Right from the time Selena Gomez was announced as the face of luxury designer Coach, we knew it was going to be good ride. And while we expected loads of fantastic fashion from its NYFW runway last night, what we didn't expect was the lovely Selena in a completely different avatar. At the designer showcase, Selena posed for the shutterbugs in an asymmetrical dark floral printed dress with a leather moto jacket thrown over and matching lace-up boots. However, what was the most surprising element of it all was SelGo's hairstyle. She debuted a brand new long layered haircut in a rich brown colour with a choppy fringe that went right down to her cheekbones.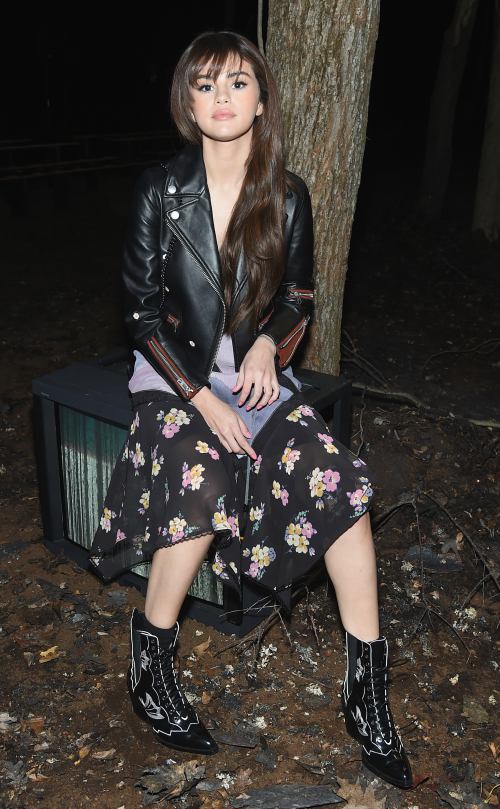 Selena Gomez at the Coach show at New York Fashion Week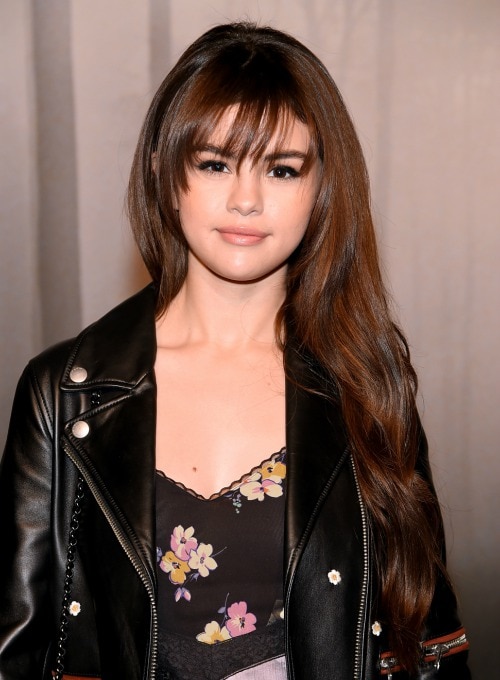 Selena's makeup look at the Coach show
Keeping all the focus on her debut 'do and grunge drama outfit, acclaimed makeup genius Hung Vanngo kept her makeup look subdued and polished with winged eyeliner, nude lips and a hint of blush on the cheeks. The look has definitely taken us by surprise because it's a complete 360 degree turn from the platinum blonde wavy bob she made waves with at last November's AMAs.
Selena's previous hair transformation last November
We're glad to see Selena Gomez because there's been radio silence from her end during the past few months. Over the previous summer, she underwent a kidney transplant from best friend Francia Raisa as the disease Lupus had begun shutting her body down. Towards the end of the year, then-boyfriend The Weeknd and her split up. Fortunately, it hasn't been all bad. According to InStyle, she has reportedly gotten back together with ex-boyfriend Justin Bieber and has even come clean about her battle with depression and anxiety in Harper's Bazaar.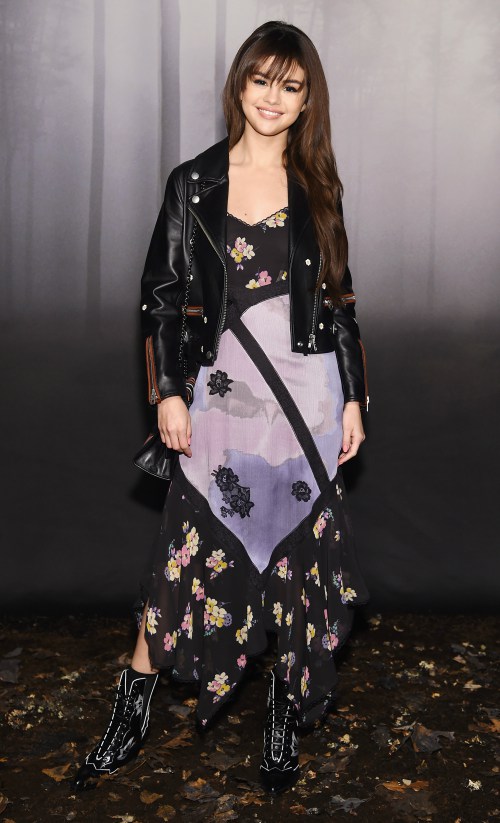 Selena wore a floral print dress with boots and debuted a new hairdo
Image Courtesy: AFP
This being Selena's first official appearance of 2018 (apart from the numerous paparazzi shots of Justin and her cycling), we're glad to see Selena Gomez looking dazzling with her new 'do and starting things off on a bright, positive note. One thing SelGo - we'd like to hear a lot more tunes in 2018 from where Bad Liar came from.