What do Hollywood celebrities like Cindy Crawford, Katy Perry and Natalie Portman have in common? Besides the fact that they are heralded for their mastery in their respective fields, they are also loved for their stunning looks. While some of that can be written down to good genes and 8 glasses of water daily, their facialist Thuyen Nguyen is responsible for the rest. The celebrity facial expert counts these ladies as just some of his celebrity clients (as well as Uma Thurman and Eva Mendes) and is no longer keeping his skin secrets confined to his plush studios in Tribeca and the Hamptons.
Thuyen recently announced that he will be launching his very own beauty line. So if you've always wanted to look like the almost age-less Cindy Crawford, now's your chance. We got a glimpse of what Nguyen has in store on his website and it looks divine. The line is divided into two collections; one for epidermal care and the other for cellular solutions. The first range, which comes in sepia tinted bottles with black labels, consists of a bamboo charcoal facial cleanser, charcoal and rooibos tea facial mask, facial and neck massaging emulsion, an organic facial polisher and smoothing neck masque.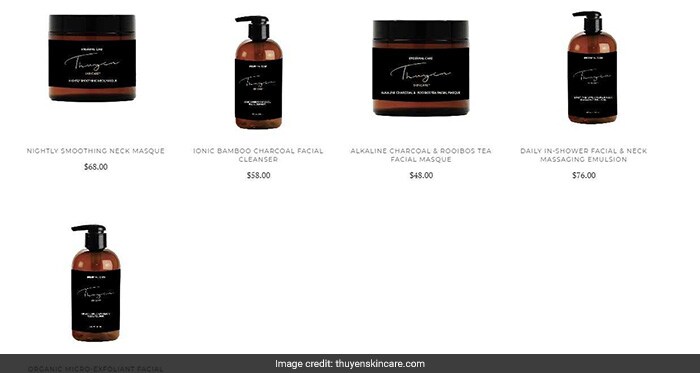 The latter collection is a stark opposite in spick silver and white bottles of 8 products including eye cream, pigmentation serum and even a neckline cream. The distinctive feature of Thuyen Skincare is its focus on the neck, a feature that is overworked and shows age quickly but which doesn't get enough attention. That's what makes the nightly smoothing neck masque the most coveted of them all. Massage with it, hit the hay and wake up to a neck that's smoother and refreshed.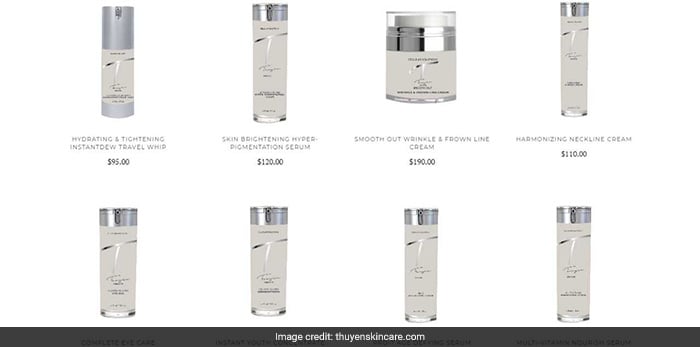 Comments
Thuyen has been a starry favourite and practically a celebrity in his own right and this is his second venture in the skin care spectrum. He is also known for Face Xercise, his practice which merges physical fitness with facial sculpting through workout facials for toning and elasticity. Thuyen has made it feel like Christmas morning for skin care addicts, even though it's only March. All that's left is to pre-order on the website and wait for its launch in mid-April.