This is a common question that most of us often find ourselves asking - why am I getting pimples on my face? Pimples are a nightmare as they are not only annoying to deal with but cause a lot of pain and leave behind a nasty mark on the face. Yet pimples are a common skin problem that are faced by people across various ages, particularly during the teenage years. So what causes pimples and what steps can we take to prevent these skin breakouts?
Did you know that pimples fall under the category of acne? Yes, they are a type of acne along with blackheads, whiteheads, cysts, etc. These breakouts all signify that your skin is suffering from a common condition due to the blockage of the oil glands lying beneath the skin layer, which are known as sebaceous glands. Sebaceous glands secrete sebum or oil, which is very much required for our skin to keep it moisturised and protected. However, sometimes due to excess secretion of sebum caused by various factors, it leads to blockage in the pores, which then results in painful swelling that we call pimples.
(Also read: Skin Care: 10 Beauty Products You Need For Pimple Free Skin)
What Are The Causes Of Pimples?
Have you been stressed lately? Find yourself indulging in junk food more than you should be? Is a new skin care product causing irritation? These are all factors that could be responsible for causing pimples on your skin.
Dr. B.L Jangid, Dermatologist and Hair Transplant Surgeon at SkinQure Clinic says, "There are different causes for pimples. Usually people tend to rely on home remedies to get rid of pimples without even determining the cause. Some can be due to dirt accumulation, wrong dietary practices or even a cyst disguised as pimple. It's essential to consult an expert and get it diagnosed and treated in the correct manner. Treating them blindly can cause more damage than heal them."
The blocking of the pores due to excess sebum secretion can have multiple root factors for you to point at. More often than not, here are some of the main causes of pimples:
1. Not Properly Cleansing The Skin
It's not without reasons that skin experts tell us to always cleanse our skin every time we step into our home. This really shouldn't be done in a hurry because then you make your skin susceptible to breakouts. Pollution, dirt, grime and other toxins when not cleaned off the skin can easily lead to blocking of the pores. The same applies for forgetting to remove makeup before you sleep.
(Also read: Did You Know? There Are 6 Types Of Pimples, And Each One Requires A Different Treatment)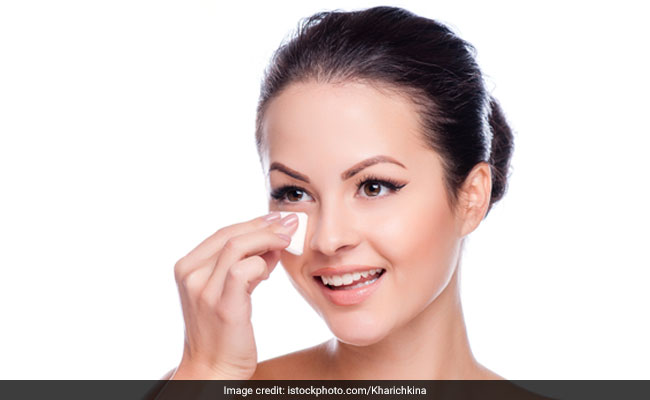 2. Catching A Bacterial Infection
Maintaining proper hygiene is a necessity. You need to take the time out to groom yourself and keep your skin clean. Most often, just using a face wash or shower gel is not enough. You also need to exfoliate and tone your skin regularly to keep skin infections at bay.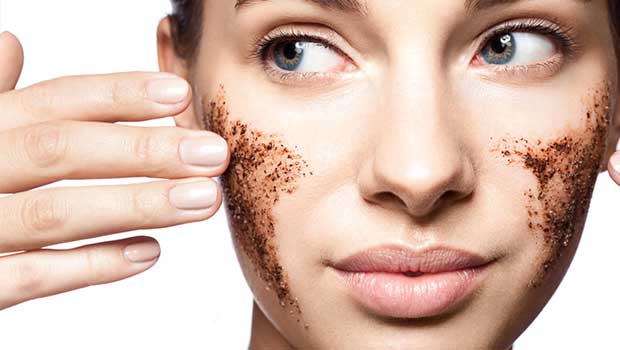 3. Hormonal Changes
Okay, fine. You can blame it on your hormones too. If you notice a sudden increase in skin breakouts, more than the ordinary, then you need to consult a doctor. Dr Anita Suryanarayan, VP - Operations South India for Metropolis HealthCare Ltd. says, "Hormones play a major role in your health. They are your body's chemical messengers which are produced in the endocrine glands and they travel in your bloodstream telling tissues and organs what to do. When these hormones get imbalanced, they cause serious effects on the whole body, including skin breakouts."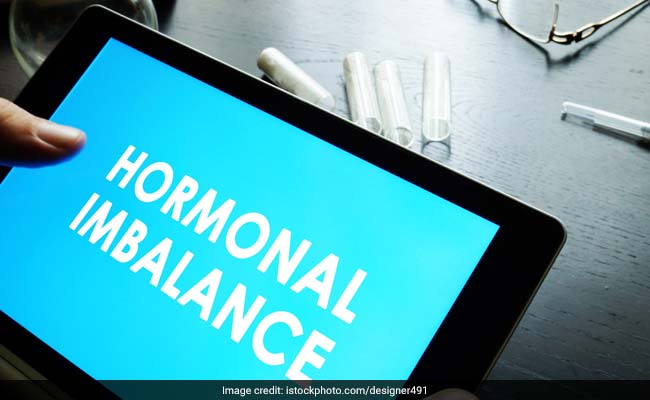 4. Overindulging In Junk Food
Who doesn't love cheesy pizzas, meaty burgers or fried treats like pakoras, samosas and fries? Overindulging in junk food not just reflects on your weighing scale but also on your skin. High calorie foods or sugary ingredients, even mangoes, can often lead to pimples if you are not careful. The key point is to enjoy these foods occasionally and be mindful of the portions.
5. Taking Too Much Stress
Dr. Geetanjali Shetty, Consultant Dermatologist and Cosmetologist on behalf of Cetaphil India shares, "Acne and oily skin are the most common side effects of stress. When our body is stressed, it releases cortisol which is our fight-or-flight hormone. The cortisol (stress hormone) weakens the skin's immune system, leading to oxidative (free radicals) stress, which manifests itself as wrinkles, lines and lacklustre skin. It also increases inflammation in the body and conditions like eczema, rosacea and psoriasis can flare up."
6. Lack Of Sleep
Been missing out on your beauty sleep? Has your last few days been all about late night parties and drinking? Improper sleep can show signs on your skin by causing havoc by unbalancing hormones and also hindering the body's natural repair process during the night. Get the recommended 7-8 hours of sleep daily to keep your skin healthy and pimple free.
7. Trapping Sweat
Wearing uncomfortable clothes for the sake of fashion is definitely not worth it. Besides, you are harming your skin by causing excessive sweating that could get trapped within the pores, thus leading to swelling. For those who exercise regularly, take note to head for a shower immediately post workout. Delaying this could create a perfect situation for germs, oil and sweat to play pimples on your skin.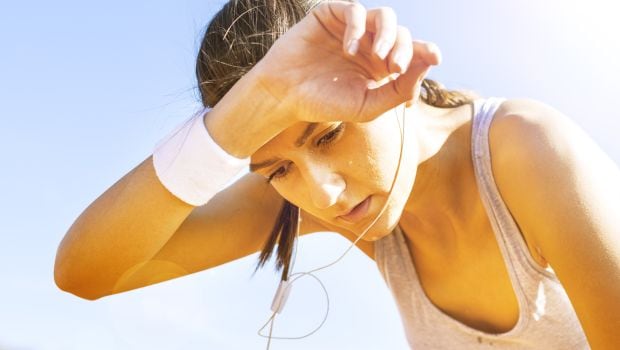 8. Using The Wrong Beauty Products
Know your skin and its requirements rather than following trends. There are many beauty products that may not be suitable for your skin. It's always wiser to avoid chemical loaded products (sulphates, parabens) as well as items like heavy moisturisers that easily cause clogging. And whenever possible, ditch makeup and sport your natural skin to give it a breather.
Take note of these causes and look after your skin to keep it beautiful always.
Comments
(Also read: Got A Pimple Out Of Nowhere? 6 Fixes To Zap It Away)