One of the most common myths among wine drinkers is that a wine is good if you like it. You might say, "I enjoy drinking it; thus, it is a good wine." But opinions can be subjective. They are often biased, coloured by one's personal preferences and what styles of wines one may be used to drinking. Good quality wine can come in a range of colour, styles, price-points and flavour profiles. Developing an objective opinion on whether the wine is good quality and if so, how good, can be a rewarding process. It is a skill that requires the taster to try a number of different styles of wines; even the ones that he or she may be unfamiliar with or may not be to one's liking.
Before you taste, ensure that you have a clean palate, as strong flavours of coffee, cigarettes or garlic will mask the taste of the wine. Now, pour yourself a small amount of wine for tasting. Leave enough space in the bowl to swirl the wine around without spilling it.
Steps To Follow While Tasting Wine
There are 4 essential steps to tasting wine like a pro.
1. Look
Begin by visually inspecting the wine. The appearance of a wine is an essential part of its overall harmony and adds to the pleasure of drinking. A wine's beauty and brilliance of colour makes it appealing. Colour may reveal little about the quality of wine or its flavour, but it offers an insight into the grape variety, origin and age. Note the brightness and clarity of the wine. A clear and luminous wine with no suspended matter is healthy.
Also read: A Taste Of Penicillin, A Whisky Cocktail That Packs A Punch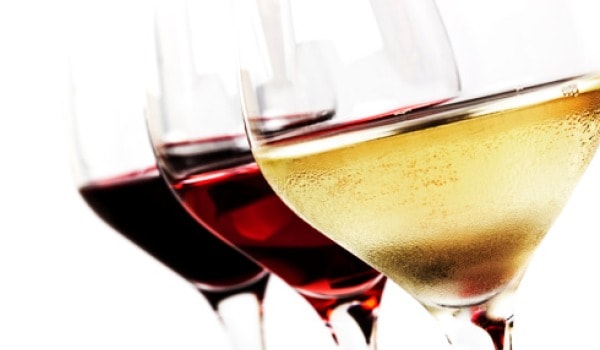 Tilt the glass, holding it at eye level and then assess it. Observe the principle colour at the core of the wine as well as the tint at the rim. Make an assessment of its age depending upon its colour. Remember, red wines lighten and white wines deepen in colour as they age. Make other observations in the wine. Do you see bubbles or sediment floating in it? Whilst bubbles are intrinsic to sparkling wine, bubbles in still wines may indicate a presence of some residualcarbon dioxide, which is sometimes added to young wines to make them zippy.
Sediment or deposits are uncommon and are found mostly only in old red wines. Swirl the glass to observe the tears or legs. Wines with higher alcohol or sweetness have more pronounced legs or tears that slide from the side of the glass.
Pro Tip: In a visual inspection of wine you are looking for brilliance and depth of colour, and lack of any unexpected particles floating in the wine.
2. Smell
A wine's nose reveals clues about its identity, origin and quality, even before you taste it. A fine wine expresses character and clarity through aromas, while an ordinary wine is unimpressive on the nose. It is important to note that not all wines have an aromatic bouquet, and some can be more muted than others.
Also read: 9 Do-It-Yourself Cocktail Mixes To Get Set For Summer Days
To release aromas, take your glass and give it a quick swirl, which allows oxygen to enter the glass and release scents. Place your nose over the rim of the glass, and take a short sniff. Observe the intensity of the aroma and whether it can be described. To smell wine like a pro is to cultivate a nose through practice and appreciate the primary grape-derived primary aromas such as fruity and floral present in most young wines.
An oaked wine will express notes of sweet spices, vanilla, or charred wood. Some wines may display aromas of dairy such as butter or bread. Such aromas come from the winemaking and are termed as secondary aromas. A fine wine that has been matured for some time in a bottle or in oak prior to bottling, will develop tertiary complex aromas of dried fruits, coffee, caramel, leather, honey and even umami aromas of mushrooms and soy.
Pro Tip: In nosing a wine, you are making assessments of its quality by evaluating its purity and complexity of expression and its age, by looking for primary, secondary or tertiary aromas.
3. Sip
Tasting wine is a complex experience because of the tastes perceived on the palate combined with the aromas. It involves your sense of taste and the primary sensations of sweet, salt, bitter, sour and umami flavours which you experience through your taste buds. The flavour of wine taken together with the body and texture of the wine is what we commonly experience as taste.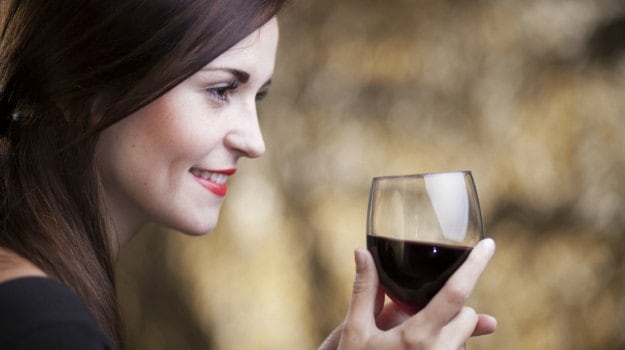 Full-bodied wines aren't necessarily more intense in flavour or better in quality. A light-bodied wine can be intense and elegant at the same time. Closely related to body is a wine's texture or mouthfeel. It is the tactile sensation of the wine in your mouth. Some descriptors related to texture are smooth, silky, velvety, rainy, rough. The mouthfeel of a wine is influenced by the wine's components: high acidity can taste sharp, alcohol can be hot, tannins can be rough and very high sugar levels can be cloying.
Pro-Tip: A wine's aromas and flavours, its texture and its body all connect to a wider network of the brain, giving you an overall taste of the wine.
4. Conclude
To evaluate the wine and its quality further, take another sip of the wine. Focus on Balance, Length, Intensity and Complexity Ask yourself - are the flavours in harmony with the components of the wine? Is the wine pronounced and distinctive on your palate? Are the good flavours of the wine lasting on your palate well after you have swallowed the wine? If a wine is nuanced, expressive, textured and has a long pleasing finish, rest assured you have winner in your glass: a fine, high quality wine that deserves to be savoured and appreciated for its finesse.
About the Author: Master of Wine Sonal Holland is the founder director at Sonal Holland Wine Academy, an institution in wine and beverage education for wine enthusiasts and professionals in India. Her online courses are designed to deepen one's knowledge and understanding of wine.
Comments
Disclaimer: The opinions expressed within this article are the personal opinions of the author. NDTV is not responsible for the accuracy, completeness, suitability, or validity of any information on this article. All information is provided on an as-is basis. The information, facts or opinions appearing in the article do not reflect the views of NDTV and NDTV does not assume any responsibility or liability for the same.