Deepika Padukone and Ranveer Singh have been a rumoured couple for the last few years now. While neither Deepika Padukone nor Ranveer Singh have ever actually given an official statement about them being together, for many, this couple is the epitome of the perfect couple in love. With rumours of the DeepVeer wedding having taken over social media in the last few days, fans seem to be more excited than ever and rooting for this couple to tie the knot. Who can blame the millions who love them individually and together; Ranveer and Deepika are talented, successful and seem just so in love. They really do seem to make the perfect couple.

Whether or not Ranveer and Deepika will get married anytime soon, or at all, is unknown, but they've already given their fans plenty of 'aww' moments to hold onto. Here are some of our favorite Deepika and Ranveer moments.

The way they walked in hand in hand and proud for the premier of Padmavat.

And also walked back, twinning, so happily after their 'rumoured' New Year holiday in the Maldives.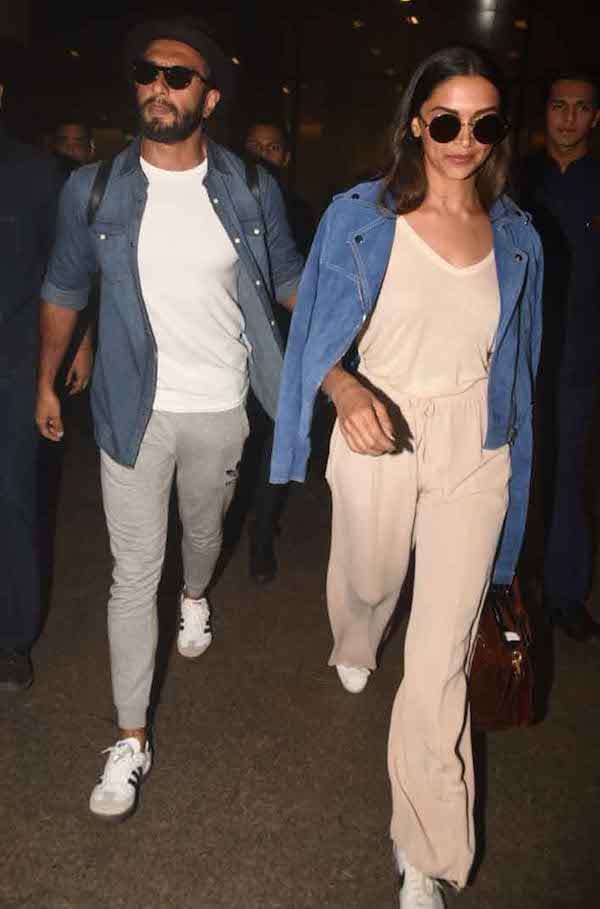 The way that they look at one another gives us goosebumps. Yes it does.

And we cannot help but 'aww' and gush at the way they are so goofy with and around each other. Even when they're in public and everyone is watching.

How about the way they're constantly laughing in each other's company? You've got to think that's adorable.

Ladies, if you're seeing this, you might find it hard to deny how attractive it is when Ranveer makes sure to always accompany Deepika to and from her car when they're together. Chivalry might not be dead after all.

No matter what each of them is doing or busy achieving, they never seem to forget to show their support to and for the other.

Remember when Ranveer went out of his way to remind the world that Deepika's journey in Hollywood had begun just when she started shooting for xXx: Return of Xander Cage?

And he made sure he was there in full form to support her when the crew of the same film came to India.

Let's also not forget the time when Ranveer happily posted about Deepika winning an award after an award show where they both had won for best actor in their respective categories.

When rumours of their breakup began surfacing, Ranveer was quick to shut the haters up by posting a picture with Deepika and declaring to the world that Deepika and him were without a doubt together and would continue to stand by one another.

It is no surprise that Deepika would then, look at Ranveer the way she does.

Here's another picture of Ranveer and Deepika holding hands, because why not.
Ranveer and Deepika, while we do secretly wish that you would get married, you don't really need to tie the knot to give us relationship goals. You've already set the standard pretty high.