Having a sister is a blessing - but in disguise. You love her but you also love to hate her. You get to have two closets instead of just one. You always have a partner in crime. And you have a best friend for life. It's no different for this famous pair of sisters - actress Deepika and golfer Anisha Padukone. They have an age difference of almost six years but you won't be able to tell by looking at them together. They recently appeared together on Neha Dhupia's talk show Vogue BFFs and were full of giggles and hugs. Can't wait to see? These pictures of Deepika and Anisha Padukone are giving us major sister goals.

1. We don't blame them for forgetting the cameras were even there, do we? That's just what happens when you're having fun with your sister, everything else goes out of the window.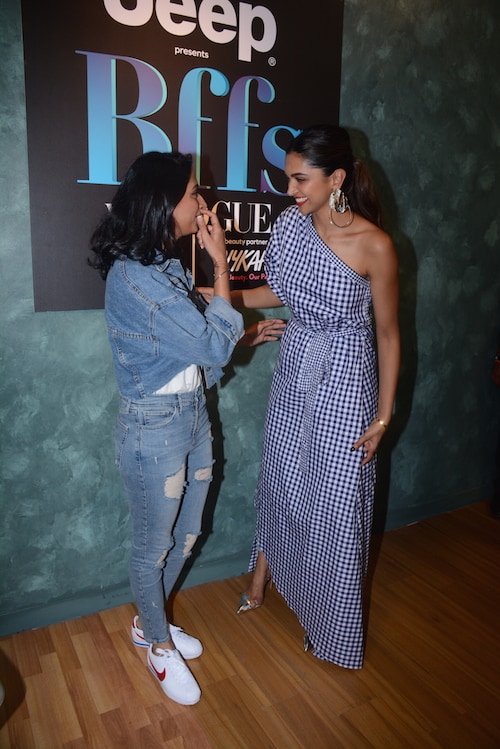 2. Sister before misters, am I right ladies? Deepika sure seems to think the same, since she picked Anisha to be her partner for this show. And we're so glad she did - these two are giving us all sorts of feels.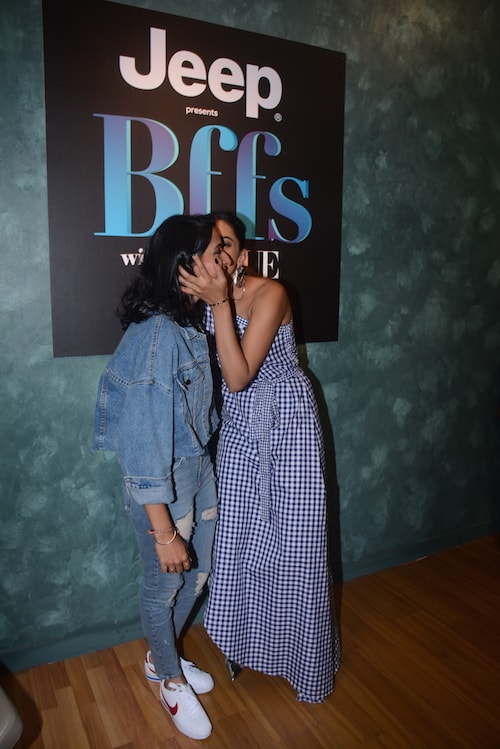 3. Yes, sisters make you do some pretty crazy things. Especially older sisters. Standing in a crowded street, posing for pictures next to a policeman doesn't even come in the top 5. But it sure makes for a fabulous memory.
4. Deepika wore a gorgeous one-shoulder gingham Rosetta Getty dress for the day that we can't stop gushing over... (and those transparent paneled pumps, obviously.)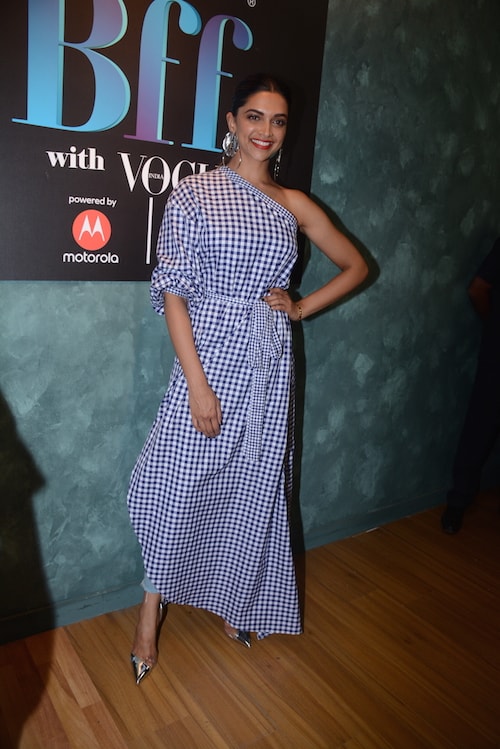 5. But it's Anisha's outfit that is speaking to us the most. Denim on denim is always a winner in our books and that matching sneaker and graphic tee combo is just making her whole look come together so nicely. Now we have proof that it's not just Deepika - being effortlessly stylish runs in the Padukone family.
So, yay for sisters everywhere. And we'd really love to see more of Deepika and Anisha Padukone - listen up, you guys.