New Year's is just around the corner, and while you're deciding on your annual resolutions, the design world is setting its sights on what styles will be big in 2018.

The home remodeling and design platform Houzz is ahead of the game, having recently released its top 10 home-design-trend predictions for the new year. The site's forecast, derived from conversations with industry experts as well as trends noticed among its 40 million monthly users, gives a glimpse of what we might soon see in our homes - and on our social media feeds.

Houzz editor and writer Mitchell Parker spoke about Houzz's conclusions, and why these particular trends are gaining traction.

1. More color in kitchens

Although white will always be a classic color for kitchen design, homeowners are shying away from bland hues and injecting rich colors, such as warm wood tones (example: mahogany) and neutrals (example: grays and blues), into the space to give it a warm, fresh and unique feel.

Social sites such as Instagram, Pinterest and Houzz have exposed homeowners to "what's possible, what looks fun and what they can personalize themselves," Parker said, and have encouraged them to be bigger risk-takers when it comes to color.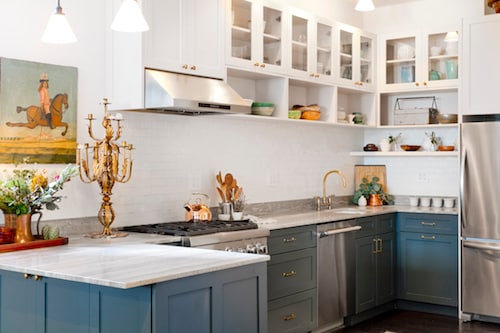 2. Rich colors throughout the home

Warm grays paired with "camel, rust, tobacco [and] brown-blacks," as well as earthy reds and yellows, are expected to edge out cooler neutrals in the coming year.

"These rich colors are not like the avocado green and mustard colors from the 1970s. They won't date quickly," Parker said. "They are rich, moody and work well in home environments where you want a soothing and diverse mix of colors and textures."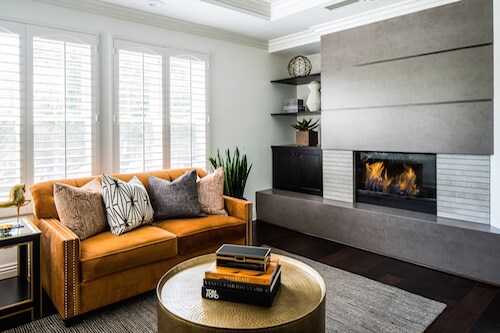 3. No more white or stainless steel sinks

The modern Farmhouse style will continue to flourish in 2018 and spread to the bathroom. Parker predicts that there will be "more concrete, stone, copper and granite composite sinks in darker hues of gray, bronze or black."

"As people set out to personalize their spaces, they are kind of bored with seeing a white sink all of the time," Parker said. The rustic home decor trend is "waking people up to trying something new and different."

It "harkens back to simpler times," he said, "and that feeling of simplicity can be very calming in a home environment."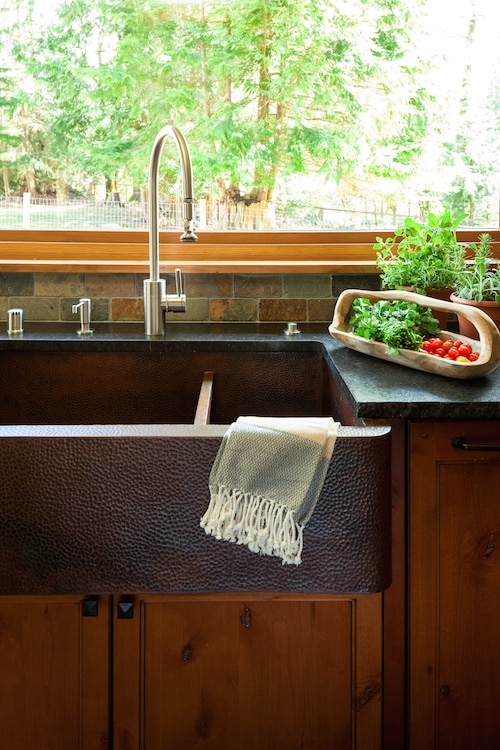 4. Florals

The tropical palm print may have flooded your Instagram feeds this year, but people aren't yet tired of eye-catching, oversized graphic florals. Houzz expects even more interpretations of over-scaled floral patterns, in high-contrast colors, in the new year.
5. Vintage lighting

Vintage light fixtures, including sconces, lanterns, pendants and chandeliers, are making a comeback as crafty home do-it-yourselfers outfit retro fixtures with new technology.

"I find that vintage fixtures are often better-made than new fixtures, I prefer their patina, and I appreciate the distinctive, one-of-a-kind quality they add to rooms," designer and "Today" show style expert Elizabeth Mayhew wrote in The Washington Post. "Online shopping platforms such as 1stDibs, Etsy and One Kings Lane have made it easy to find everything from an early-20th-century French crystal chandelier to a '60s Sputnik."
(This story has not been edited by NDTV staff and is auto-generated from a syndicated feed.)