It started out as a dress, it ended up The Dress. Back in May, Priyanka Chopra rocked up to the Met Gala in New York in a Ralph Lauren trench coat-ballgown with giant lapels and an even bigger train. The theme of the Met Gala this year was avant-garde, a dress code to which Priyanka faithfully stuck (some didn't - hello, Deepika Padukone). Priyanka looked sharp (when does she not) and survived the red carpet with a little help - her train reportedly required a couple of assistants to hold it up. Given its viral possibilities, The Dress became instantly a meme - in fact, several.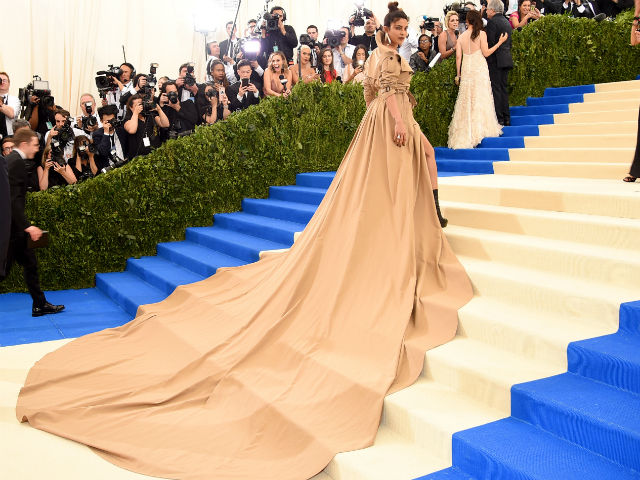 Things Twitter compared Priyanka Chopra's dress to - a parachute, a bedsheet, the answer to the Swachh Bharat mission.
#PriyankaChopra

Apni bedsheet pehan ke chalo pic.twitter.com/NDgXtxg1WK

— Orange Groovy (@orange_cheer) May 2, 2017
#PriyankaChopra looks like landed with a parachute

— Abhinav Dhayal (@Abhinavvishnoi3) May 2, 2017
2017 goals : roti blanket Aur internet #PriyankaChopra#metgala2017pic.twitter.com/UymiDBXTZq

— Rupesh (@Rupeshtashildar) May 2, 2017
There was some pretty creative Photoshopping going on:
This is the 3rd time I'm removing malai from my chai and it's getting out of hand now. pic.twitter.com/kdeVf151Fj

-(@pranavsapra) May 2, 2017
Who said Baywatch is her first Hollywood Movie#PriyankaChoprapic.twitter.com/UdCidVCKwR

- Shetru(@AkashKshetty) May 2, 2017
Alladin's magic carpet or Priyanka Chopra's dress? pic.twitter.com/51ktg7CxXD

- Ashestronaut (@TheRobustRascal) May 2, 2017

Priyanka Chopra picked this as one of her favourite memes:
NASA has just released exclusive picture of Egypt from space. pic.twitter.com/HUeupYb2qU

- All India Bakchod (@AllIndiaBakchod) May 2, 2017

Between the viral worthiness of The Dress and the starriness of the event, Priyanka Chopra's Met Gala experience was pretty unforgettable. On Instagram, the actress posted Ralph Lauren's original rendering of the customised outfit:
She also revealed the hack that the designer put in to free Priyanka of the train once she was done with the red carpet and ready to party:

Deepika Padukone was also at the Met Gala, looking somewhat bridal (and not at all avant-garde) in a white satin sheath with diamante in her hair and chandelier earrings.
Comments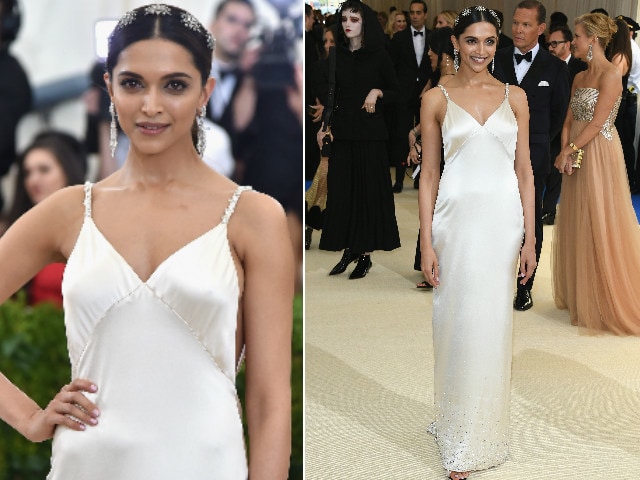 The Met Gala was only one of several international red carpets that Priyanka Chopra hit last year. She was at the Oscars, the Golden Globes, the Emmys and other big-ticket events. See you next year then, Priyanka?