Slogan tees are a massive rage right now. Celebs from Gigi Hadid to Alia Bhatt to Jacqueline Fernandes have been spotted wearing them. Their slogan tees are basically supporting social causes or are about feminism...and we absolutely adore that!
Luxury labels started this trend, with Dior and now Gucci. These tees have been selling like hot cakes and we can't wait to get a hold of them! We thought you can take it a notch higher and save yourself the expenses by wearing your feelings on your tee and buying affordable tees to stay in trend.
1. Dream On
Like Aerosmith said, dream on... So why shouldn't we? We love this tee from Forever 21. It's so cute and will keep reminding you to never forget to dream. After all, what's life without a few dreams?!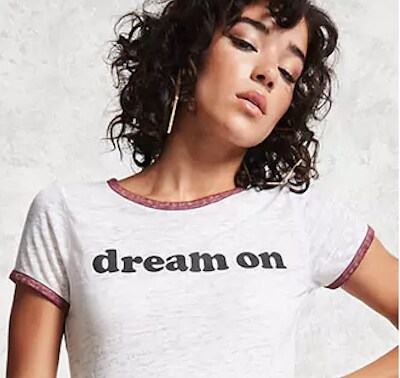 2. Whatever
How many times have we rolled our eyes at stupid things? Well, this tee is perfect. You don't need to roll your eyes or say whatever under your breath. The tee will say it all!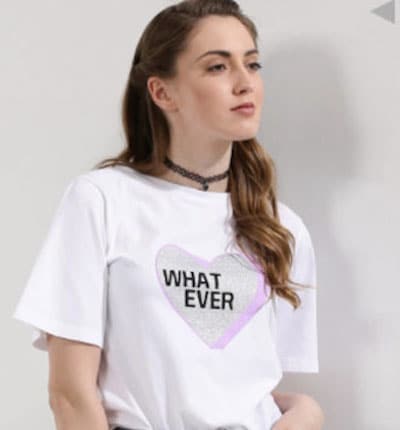 3. The Future Is Female
Of course, it is. And we all should be wearing this tee, all day everyday. Our entire team is planning to buy this tee. What about you? To top it off, a few ruffles on the tee. We really can't say no!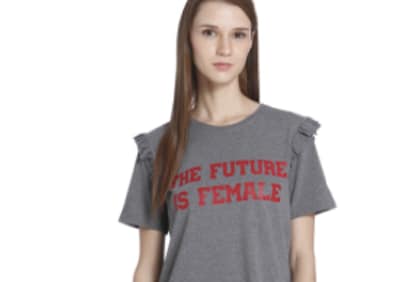 4. Live In Truth
Honesty is the best policy, right girls? Wear this tee, make people realise that there's nothing bigger and better than the truth. Yes?!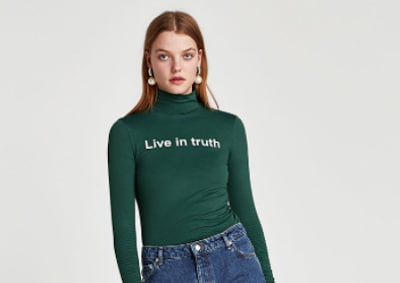 5. Boys Equal Girls
Yes. Boys always equal girls. And the world should start believing in this, one tee at a time.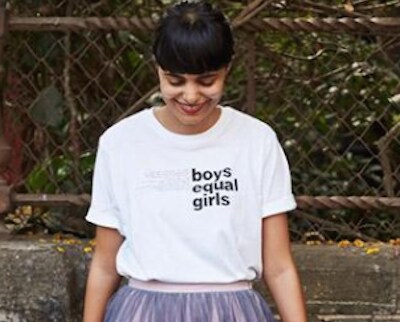 Comments
Aren't these perfect for your aesthetically perfect Instagram feeds?