She's been by your side for as long as you can remember, supporting you always, having your back through thick and thin... She's your best friend, and now she's getting married. If you thought going shopping for your bestie's trousseau or dancing in front of a few hundred (or thousand!) people is going to be a nightmare, you obviously haven't gotten down to thinking about the all-important present part. Of course you don't want to give her the boring shaadi ka lifafa, but what can you possibly buy that encapsulates, perfectly, how much she means to you, the importance of her friendship in your life, and, your hopes and wishes for her as she starts this exciting new journey of a lifetime... No, no, don't give up already! If you're overwhelmed by the idea of finding a wedding gift your BFF will cherish forever, we have you covered. Here are some thoughtful and amazing options.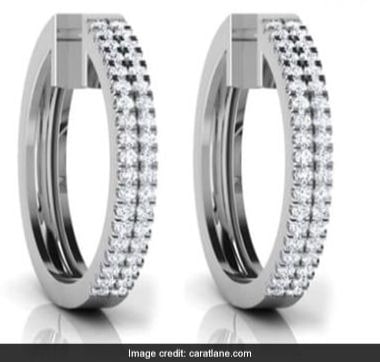 For all the dinners and parties she will have to attend post the wedding. Gift her these diamond hoops which will look great with anything she wears, whether it's traditional or Western. We love that hoops are effortlessly work-appropriate too. Elegant and versatile, they're perfect for a newlywed. This pair here is a real steal.
2. A Spa
We all know a wedding can be hectic, unnerving and exhausting, especially when you're the bride. So a spa voucher for two is the perfect way for her to unwind and have a little fun with her best girl, or she could take her husband out for a different kind of date.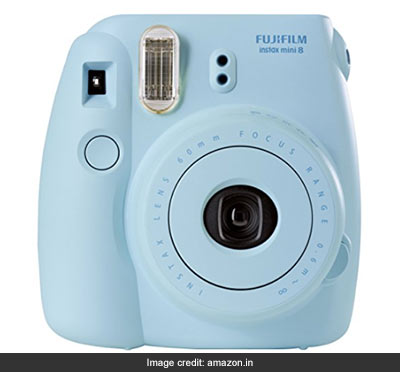 Yes, it's the age of smartphones with even smarter cameras, but there's something very heartwarming about pictures that instantly come alive and can be displayed around the house. Even if she doesn't use it regularly, it's a great gift to add to your BFF's special moments, especially the all-important honeymoon! A definite must-buy.
4. A Complete Gift Bag
Throw in some date night essentials in a bag and personalise it with a touching sentimental hand written note. A dress, some makeup and a gift card for a restaurant she's been wanting to go to since forever. Now, the only difference is that the date night is with you. Sounds fun, right?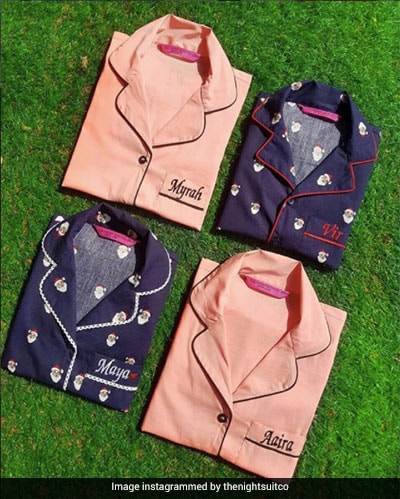 Well, because, why not. Yes, it's cheesy but it's super cute, specially for newlyweds. She'll thank you for it the day she gets tired of the lacy teddies she bought in anticipation of the honeymoon, and craves the comfort of cotton! It's a perfect gift lazy couple Sundays spent indoors.
6. A Vacay
Take your soul sister for an all-expenses-paid trip, for just the two of you. It'll help you make a million memories and give you some quality time together to cherish the old ones too. It doesn't have to be a long trip, could be just a weekend, but make sure it's a luxurious one. Your best friend is only going to get married once (hopefully), after all.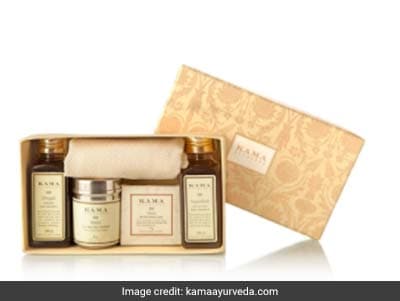 For the bride (and her husband-to-be) who values grooming. An essentials kit with everything personalised from a face wash to a body cream, is a great way to make the two feel special.
Comments
What did you give your bestie for her wedding? Tell us in the comments below.