There aren't many strict rules for dress codes in office these days. Yet, one would like to be presentable and look professional, right? When it comes to jewellery too, it's important to look professional and that means being subtle. The best way to wear jewellery to work is with rings; specifically, diamond rings. Diamond rings are subtle yet statement-making so they are perfect for that important meeting or an interview. Here are 12 diamond rings we are crushing on from Caratlane for work. Best part is, all the rings are certified by SGL - an independent reputed lab guaranteeing their authenticity.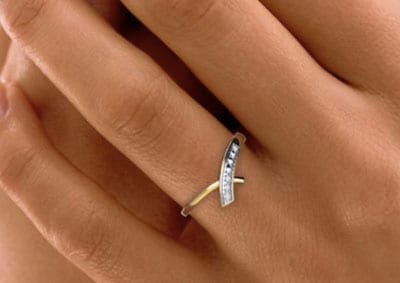 This super cute ring is made of 18 carat Gold and has 7 diamonds. Plus, it's so affordable! It's for INR 10,700 with EMI options and COD. How cool is that!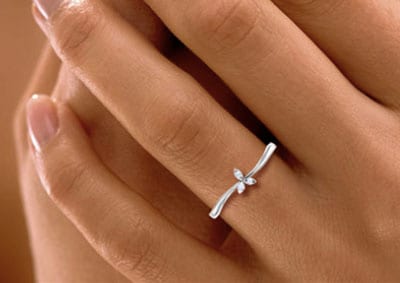 This three diamond ring is set in 18 carat white gold. It's ideal to gift your best friend on her first day at work or for parents to gift their daughter when she enters adulthood. It's priced reasonably at INR 7,572 and is very practical for a young woman.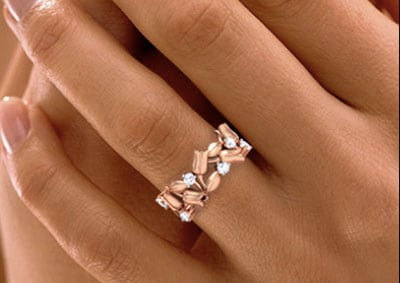 Rose gold and diamonds? We can't say no to that! With 18 carat rose gold and 6 diamonds, this is a little on the steeper side, but we feel it's worth every penny. So stylish and elegant!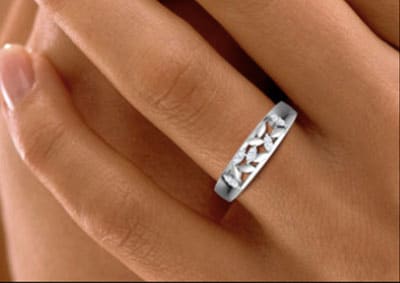 If you aren't a big fan of gold, this ring is for you! With 10 diamonds set in 950 platinum, we're drooling!'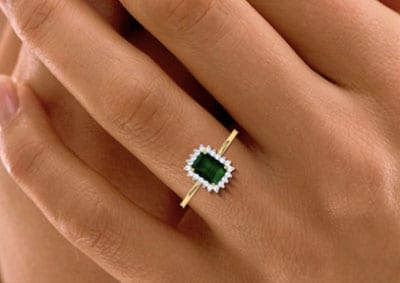 Love Emeralds? We do too! And with 18 carat gold and 20 diamonds, this ring is on our wishlist. Also at INR 16,803, it isn't too expensive. Royalty in its true form!
6. Isla Lucent (StarFire Collection)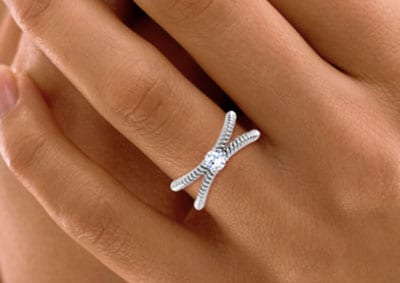 A solitaire with 7 more diamonds set in 18 carat white gold, this ring is ideal for office. Stunning and statement-making in a subtle way, it's one piece of jewellery every woman would love to own.
7. One Wing Orange Butterfly (Butterfly- The Spirit of You Collection)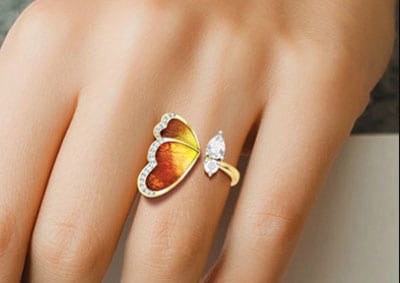 This ring is made for the quirky ladies out there. Set in 18 karat gold with 20 diamonds, it's just as gorgeous as a real butterfly!
8. Eros Graduating ZigZag (Bombay Deco Collection)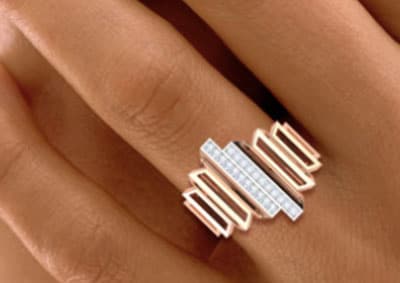 This ring is set in 18 carat rose gold with 22 diamonds. Yes, 22 - really! It's so chic and stylish, just right for the modern woman. So when are you buying yours, ladies?
Comments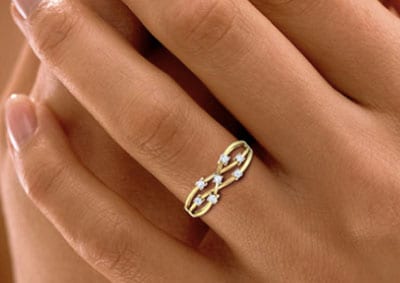 We love the detailing in this ring, which reminds us of the jali work done on old Mughal monuments...adore it! With 18 carat gold and 7 diamonds, it's majestic. Plus it's on sale - you're welcome, girls.

Which one is your favourite, ladies? Tell us in the comment section below.