Having grown up in 21st century, most of us don't believe in living by the rules. When it comes to fashion, there are no more rules or conventions left that women from all over the world haven't broken. We've mixed prints, we've worn white after labour day and we've worn sneakers to parties. But there are still some commandments that the stylish women of the world live by - most of the time. Here are 9 of them, treat them as guidelines and never as the laws of fashion.

1. Every woman's body is beautifully unique

Stores may try to put you in a box and tell you that you're a Size 12, Tall. But not every woman who is a Size 12, is the exact same height, right? Each curve and crevice makes you different from everyone else and you need to always remember that when you're dressing yourself. Don't stress if something fits on the waist and not on the thighs - try a different brand that caters to your body type or just get it tailored. Tailoring, or even just altering, your clothes to fit you perfectly will always be worth the time and effort.

2. Invest in classics, not trends

Trends are here today, gone tomorrow. If there is one you really want to try, you should. But don't spend big bucks on it. That's reserved for classic pieces, ones you know will remain fashionable year after year. But buying an expensive off-shoulder dress that you wouldn't want to be caught dead in next year is probably not the best impulse buy.

3. Pick sustainable fashion

Or, at least, whenever you can. As the environment worsens, our fashion choices need to become more sustainable. One must always stay updated with brands that are changing their practices to leave minimum or no carbon footprint. Caring for the future of our planet will always be a good fashion choice.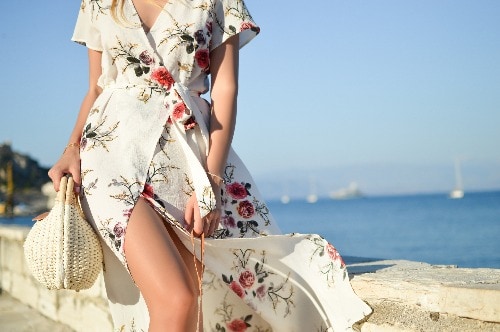 4. Make fashion a stress-free zone

Fashion is supposed to be fun! Never, ever let it become tedious. There are enough stressing issues in life without letting your clothing choices become one too. Experiment with everything, shrug it off when it goes wrong - just try to have fun.
5. High heels don't equal high fashion

High heels are so glamorised in our culture that so many of us have started to believe they're necessary to be fashion forward. But they so aren't. As long as your shoes are clean and not falling apart, you can even walk a runway in flats. The size of your heels will never determine your fashion quotient.

6. Splurge on good underwear

Good lingerie is the foundation of a good outfit. If you ignore it, no amount of tailoring and fittings will make your outfit look like a million bucks. Spend some time getting sized every time you go shopping, pick comfortable fabrics that work for you, go for a wider band if you see bulges, and pay attention to the washing instruction.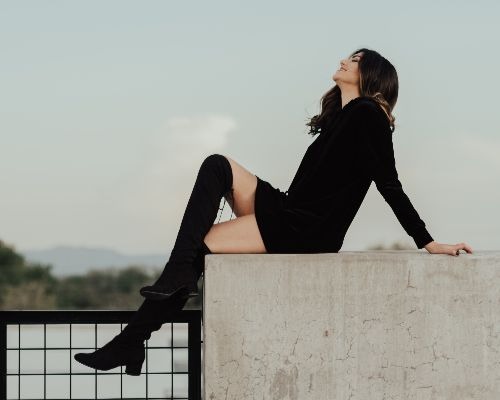 7. Always keep a clean, ironed white shirt in your closet

You can't predict all special occasions. But you can predict the one thing you can work with in any situation - the classic white shirt. It looks just as fabulous with a denim skirt as it does with a lehenga skirt. Keep it ready to go, no matter what day of the week it is.

8. Remember that imitation is for amateurs

Scroll through Pinterest for inspiration all you like, but don't try to copy the looks you see head to toe. You're your own person - different from all the bloggers and movie stars. Your body is different and your sense of style is different too. Don't try to imitate a look - make it evolve or customise it to work for you. Do a similar outfit, but swap out the boots for your sneakers. Or wear the nude dress but over a turtleneck. Try out the trends, but always try them your way.

9. Confidence is the best accessory

No amount of money or time spent on a look is enough if you don't wear it with confidence. And confidence isn't always easy to find - so remember the three rules of successfully faking it. Head held high, back straight and a smile on your face. You'll soon forget what you were conscious about altogether.
Comments
What are the fashion commandments you live by? Tell us in the comments below.