Mukesh Ambani's son Akash just got engaged to his schoolmate Shloka Mehta, daughter of diamantaire Russell Mehta, and it's safe to say that this is going to be the wedding of the year. The engagement itself was held in Goa last weekend, after which Akash and Shloka seem to have made themselves a permanent space on the trends list. A blowout in Mumbai followed - the Ambanis invited Bollywood celebrities like Shah Rukh Khan, Aishwarya Rai Bachchan and Katrina Kaif to a grand party held in their home, Antilia, this week. And while fashion attention has been focused on the stars, Shloka Mehta's outfit details have now also been revealed.

Style checker High Heel Confidential reports that Shloka was wearing Prada, a customised version of this brocade dress. For Shloka, the dress was made floor length with halter-style straps and a bow detail added at the waist line. And of course she wore diamonds around her neck. Akash Ambani, standing by her side as they posed for pictures, was dapper in a blue suit.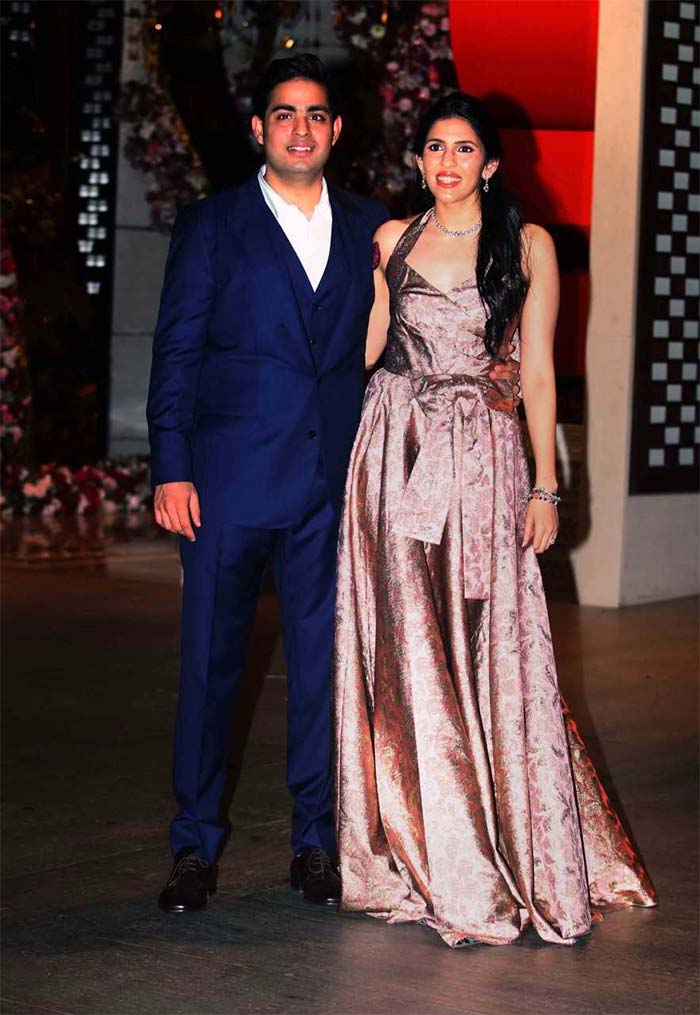 High Heel Confidential also reports that the floaty wisp of a dress Shloka Mehta wore at the engagement in Goa, see below, was the creation of London label Needle And Thread.

The big fat Ambani-Mehta wedding later this year, possibly December, say reports. The outfits Shloka has been seen in so far have hit all the right notes - high-end designer without being too in your face, the necklines cut low but without being too revealing, the fabrics rich and luxe while keeping the silhouettes simple. We, for one, are really looking forward to the wedding fashion.

See you then.