We're in the middle of Amazon India Fashion Week. It's Day 2 and the 'celebration' has just begun. Yesterday, JJ Valaya celebrated his 25 years in the industry. Today, Ashish N Soni completed 25 years. So, of course, the Amazon India Fashion Week is special this year around!

The day kickstarted with three designers showcasing together.

Aarti Vijay Gupta. She goes back to her roots in this collection and explores the evolution of design through the cognitive mind of a child in an art class. The frill sliders and the crazy accessories stole the show for us.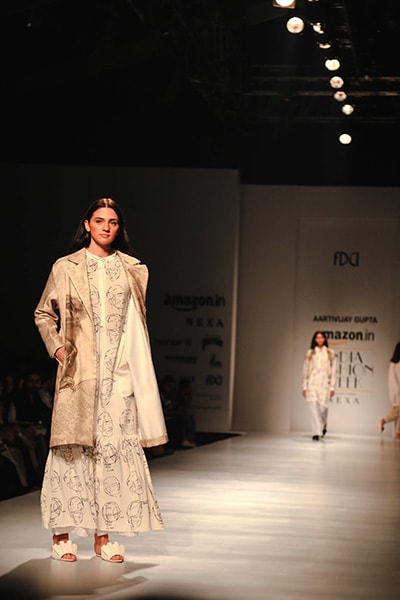 Followed by Nikhita Tandon for whom the stunning Aahana Kumar walked the ramp. Aahana Kumar walked the ramp in a sizzling silver gown with a long slit. She danced her way to the end too! Nikhita Tandon played around with a lot of white lace and organza for her garments.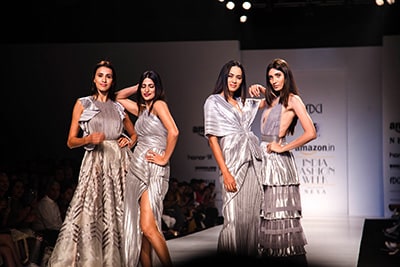 Sahil Kochhar's S/S'18 collection, 'Rooh', which literally translates to soul, was full of 3D embroideries and 3D applique. It was a beautiful end to the first show of Day 2.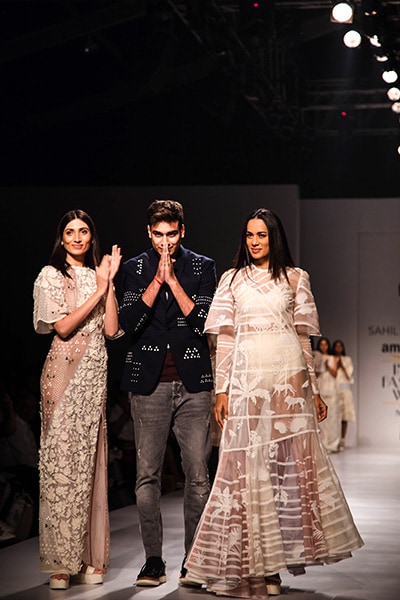 Next up, Ikai by Ragini Ahuja, our favourite of the day, played with tribal graphics. Tones of ivory, navy, black and red were used. The silhouettes were relaxed with soft tailoring and volume. The graphics done on the clothes were absolutely gorgeous, so much so, that we went and checked out her store after the show. YES, that gorgeous!
Ikai was followed by LoveBirds with them seeking inspiration from geometry. Easy breezy silhouettes and polka dots were the highlights of the show.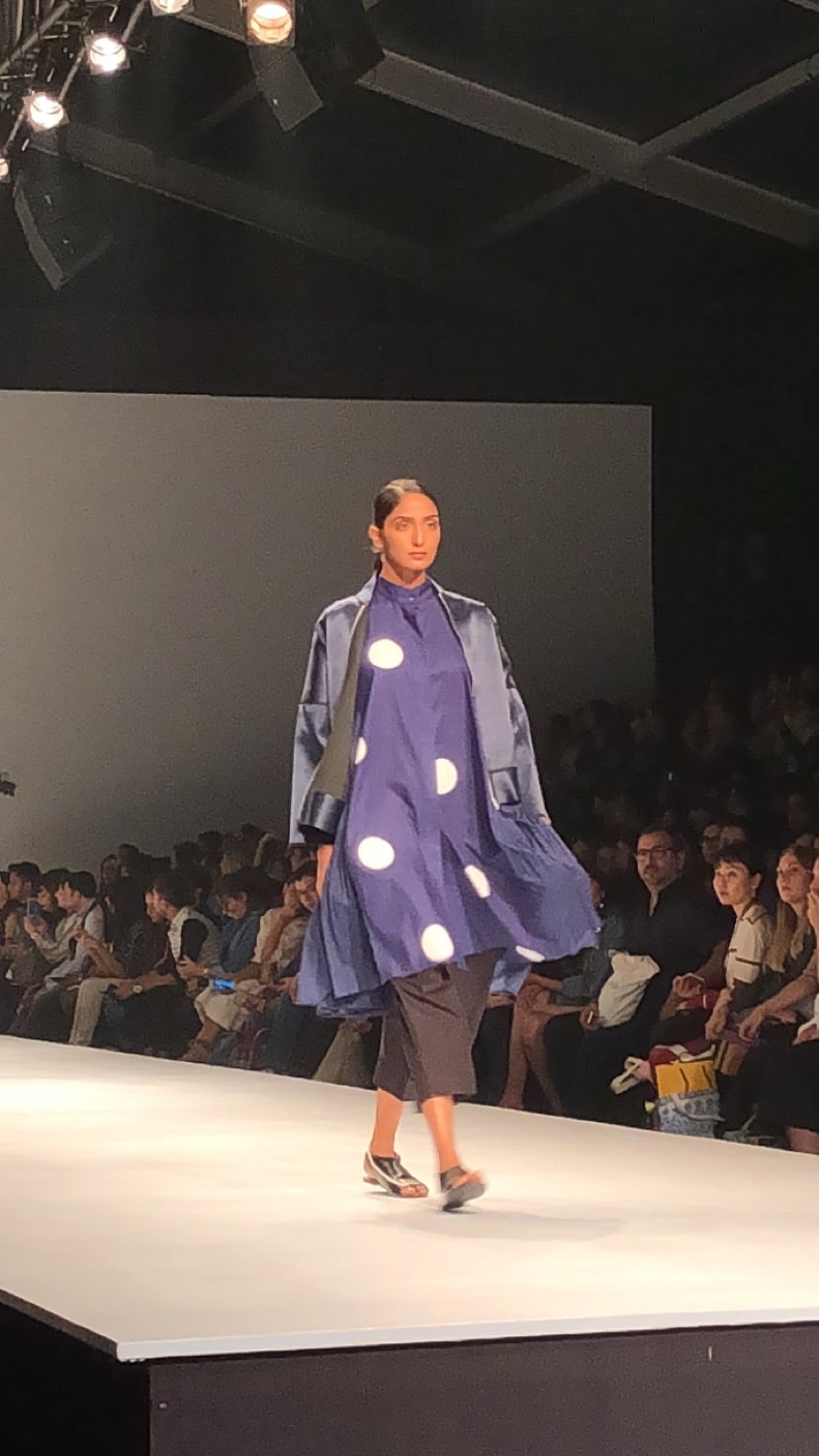 At about 7:30, PATINE and Vineet Bahl showcased. Carrying on the PATINE tradition of translating regional crafts and embroidery traditions into daily wear, the collection had contemporary silhouettes with an interplay of Chikankari interspersed with Bengali Kantha embroidery motifs. Those biker jackets were absolute love!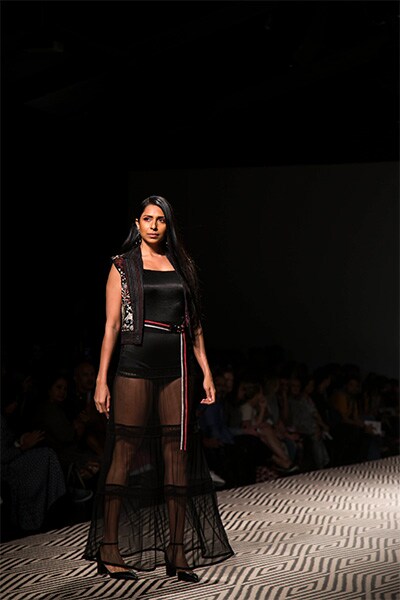 Vineet Bahl was inspired by his recent trip to Imphal. The mixture of floral prints with geometric patterns was what set the collection apart for us. Full bloom was what it was.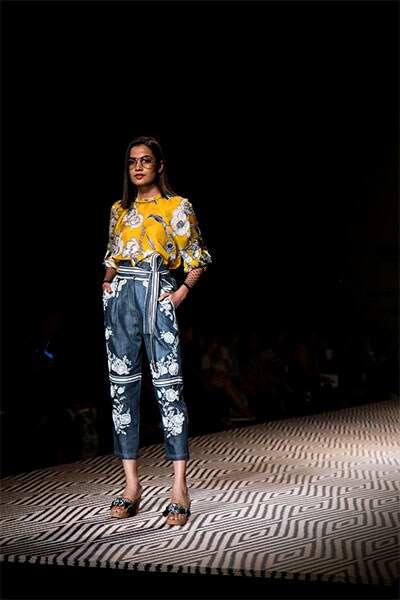 The day hasn't ended yet! We still have three shows to tell you about. Stay tuned!