Weddings are a much-anticipated celebration of love that almost everybody looks forward to. What they also are, is incredibly hectic. From taking those fated first steps as a married woman to circling around tables meeting guests to dancing the night away, what no one really tells you about that big night is that you're going to be on your feet all through it. Sometimes in an effort to keep up appearances, post the photographs are taken, many brides slip off their sky-high stilettos to more comfortable wedges just so they can get some relief for the next few hours.
Now what if we told you that you won't have to go through the hassle of swapping shoes and the discomfort of wearing painful heels on your wedding day? Thanks to Kate Spade, it's now possible. The esteemed designer label, who showcases at New York Fashion Week year on year, has launched a footwear collection with shoe giant Keds. While Kate Spade is renowned for its feminine aesthetic, charming prints and pops of colour, Keds is known worldwide for its plimsoll sneakers. So together, when powerhouse names like this come together, you can imagine what a delight their collection will be.
Being termed as wedding sneakers, the footwear varies in shades of gold, silver, bronze and obviously, bridal white in both, slip-on and lace-up variants. What ties all of them together is one underlying theme i.e. sparkle, because it won't be a wedding without a bit of shimmer. Some of the sneakers come with embellished elements like pearls, others with floral details. If your wedding will be all about the sparkle, there are those completely coated in glitter with ribbons as laces which have your name written all over them.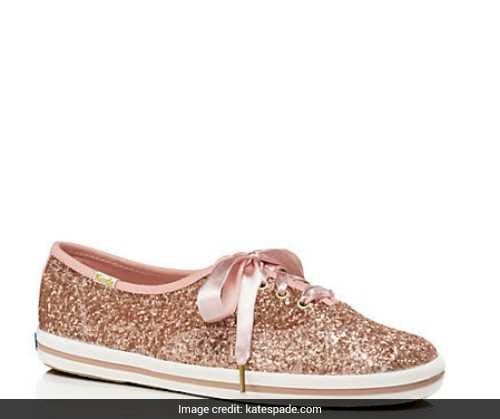 Rose gold sneakers with ribbon laces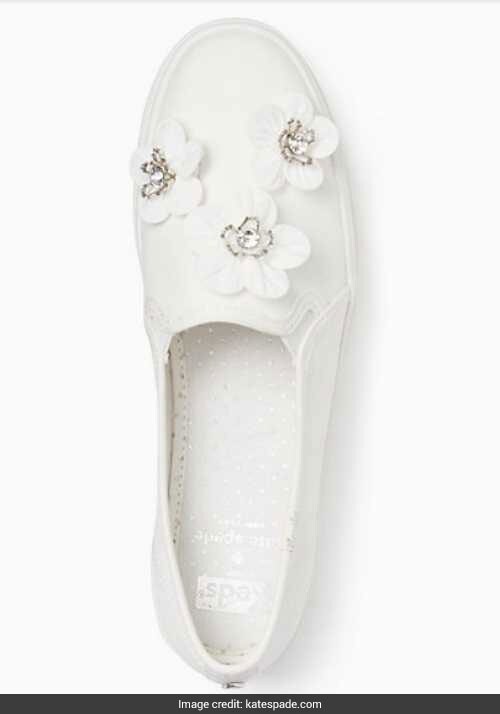 White slip-on sneakers with floral applique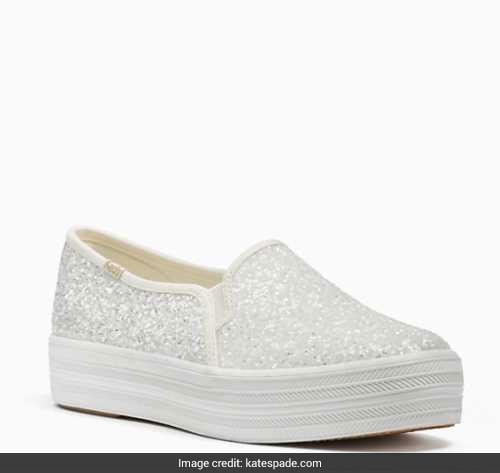 Silver slip-on sneakers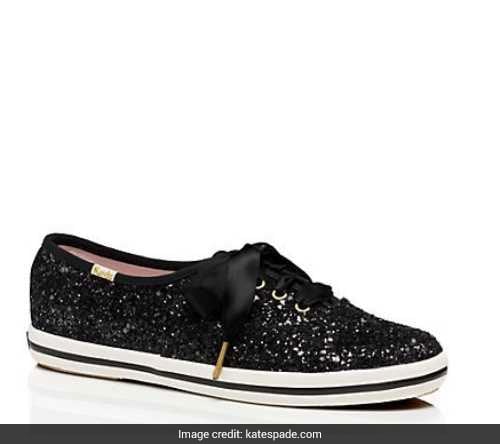 Black glitter sneakers with ribbon laces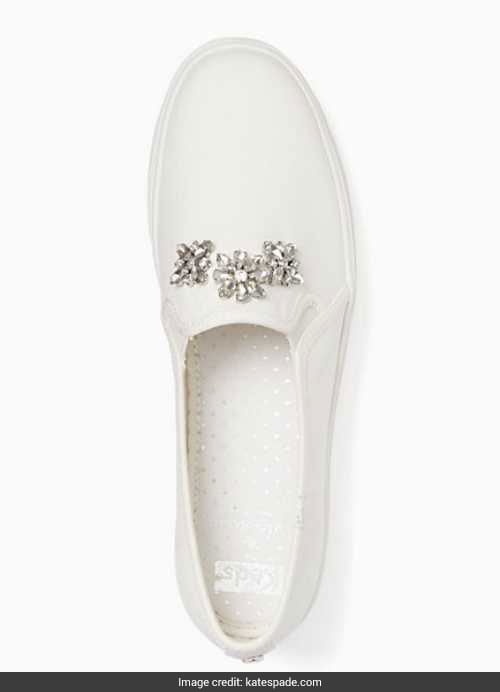 Slip-on sneakers with rhinestones
The highlight is, not all of the styles come in shades of white. So even if your nuptials aren't taking the white wedding route, sparklingly stylish sneakers in shades of champagne, rose gold and black could make the cut for you. Especially since most traditional wedding attires don't show too much shoe, just a peek or two of these sneakers will be a boon for any bride who wants a look that's comfy without cramping down on style.