Inside the Ambani's Ganesh Chaturthi celebrations where Aaradhya accompanied her parents in a pink lehenga, while Aishwarya stole the limelight in a light yellow suit.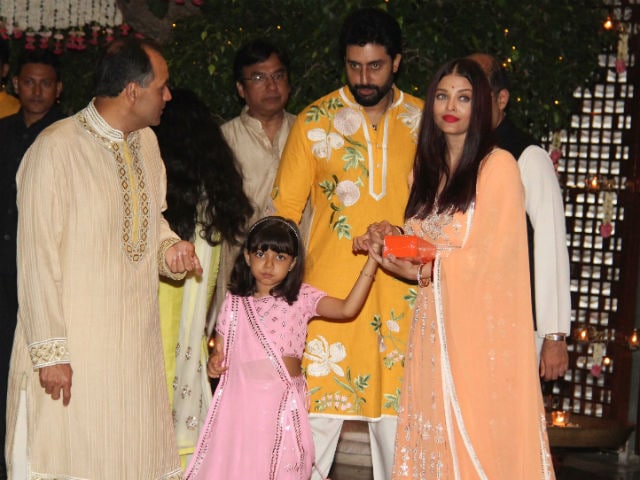 When Aishwarya and Aaradhya cheered for Abhishek's Kabaddi team wearing Pink Panthers jumpers.
At the Indian Film Festival of Melbourne (IFFM), the mother-daughter duo were twinning in a silver Indian costume. "These two," wrote Abhishek while sharing a picture of Aishwarya and Aaradhya from the event.
We love everything about Aishwarya and Aaradhya's airport style.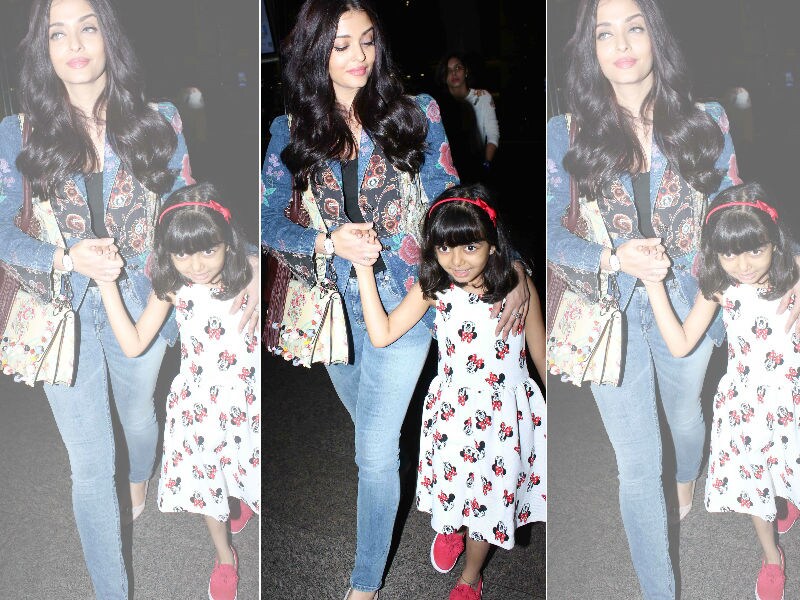 For her finale appearance at the Cannes, Aishwarya wore a red stunning Ralph and Russo gown while Aaradhya was seen in a pink dress with a headband to go with it.

This picture of Aishwarya in a matte blue ball gown designed by Michael Cinco and Aaradhya in a pink dress, was shared by Amitabh Bachchan with the best caption ever, "Bahurani aur hamari rani."
Last year, Shilpa Shetty's son Viaan's birthday bash was also headlined by Aishwarya and Aaradhya.
Aaradhya often accompanies Aishwarya at various events and has been going to Cannes since she was a baby. At this year's Cannes, Aishwarya revealed about Aaradhya that, "There were some pictures where she is waving, I asked her what she was doing and she said I was telling them 'no, no photos, bas theek hai.' That was so cute. I realised she also posed for pictures when I was busy." Aaradhya turns six on November 16. Meanwhile, Happy Children's Day!