Padmaavat is all set to release, finally. After the many hurdles it's faced, the verdict of the Censor Board and Supreme Court has finally paid off for the multi-crore budget film. So, reason to celebrate. No wonder Deepika Padukone had such a big smile on her face at the special screening of Padmaavat held last night in Mumbai - although the smile was probably because she was at the screening with co-star and reported boyfriend Ranveer Singh. Holding hands no less. Sweet! Seeing Deepika so happy, after months of enduring vile abuse and threats of violence over her film, made us happy. Seeing her wear what she wore also made us happy - because Deepika Padukone, just like the rest of us mere mortals, also recycles her clothes.

It has to be said that celebrities don't often do this - while they will happily wear favourite pieces while off duty, rarely will an A-lister repeat a red carpet or premiere look. And guess what - we've seen Deepika do this before.

Last night, the actress wore a dreamy white Anamika Khanna anarkaali to the screening of Padmaavat, with Ranveer matching her in a white kurta pyjama. Simple chandbalis and understated make up completed her look.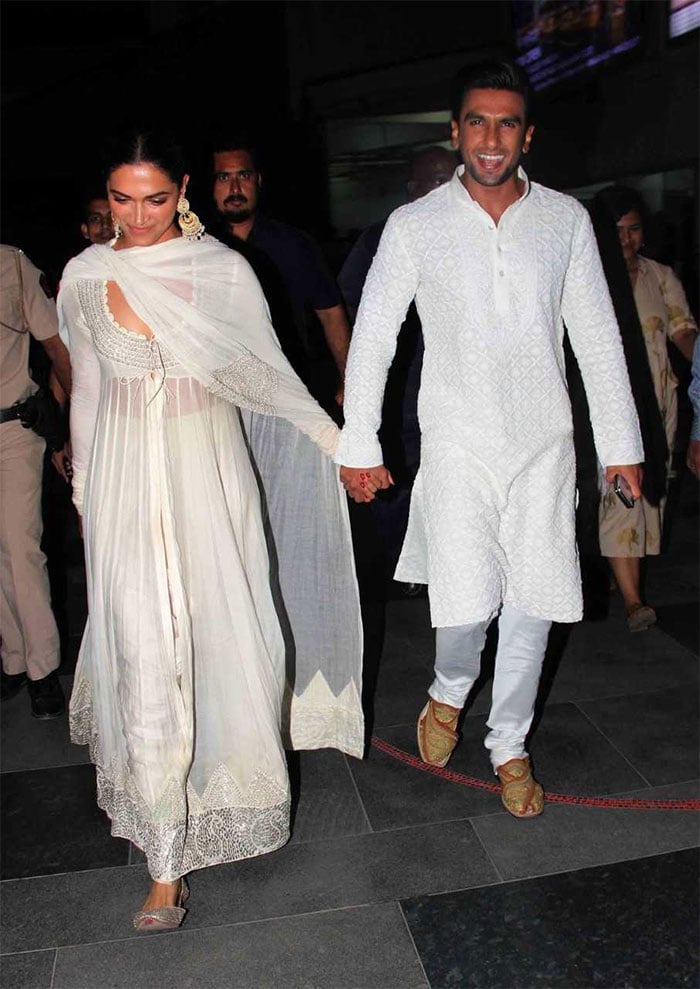 It was the exact same outfit Deepika wore in 2013, five years ago, to the launch of the trailer for Chennai Express, her film with Shah Rukh Khan. Even the earrings she wore then were similar.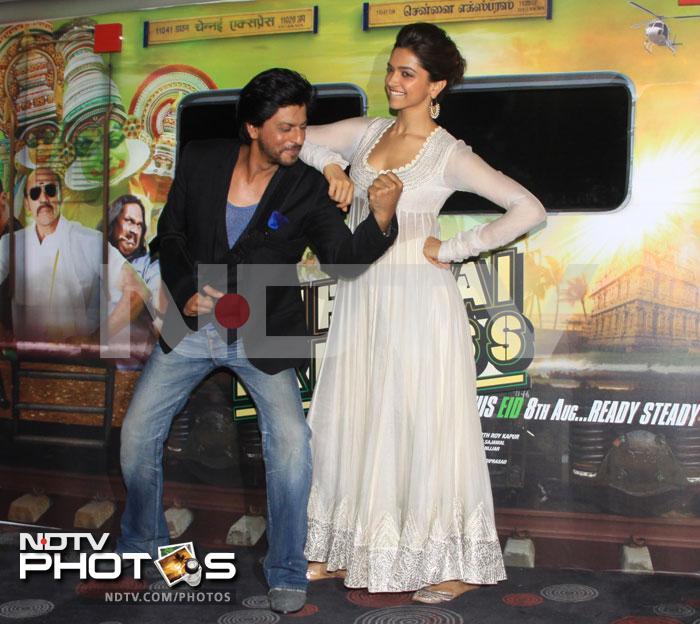 She switched her hair around a bit. But the rest of the look then was pretty much the same, down to the juttis.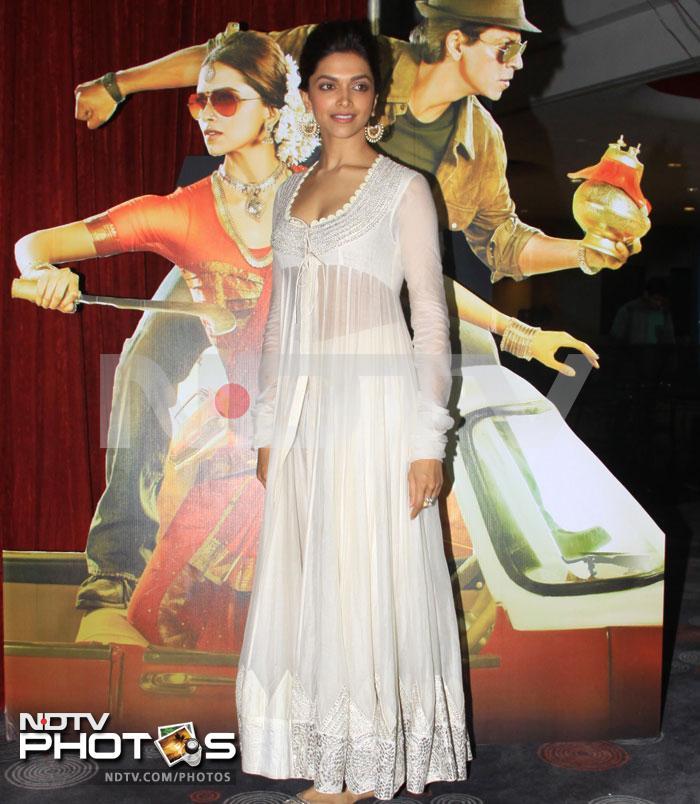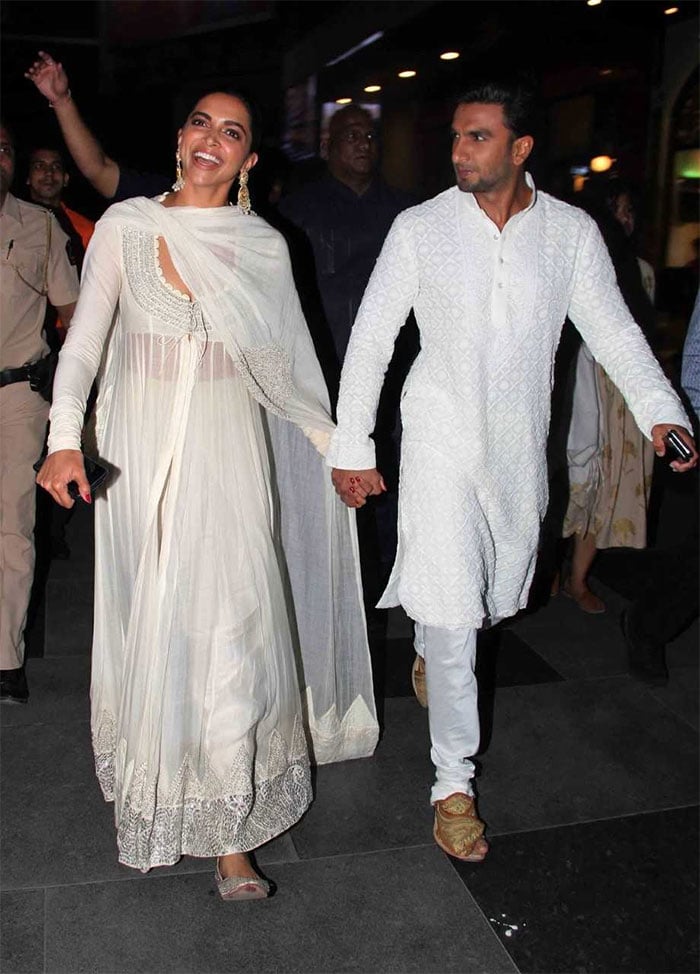 It's not the first time Deepika Padukone has shopped in her own closet for an outfit. Last year, she wore a black and gold dress to the Vanity Fair Oscar party. It was a look that she had worn to the Vogue Beauty Awards in 2012 already.
Comments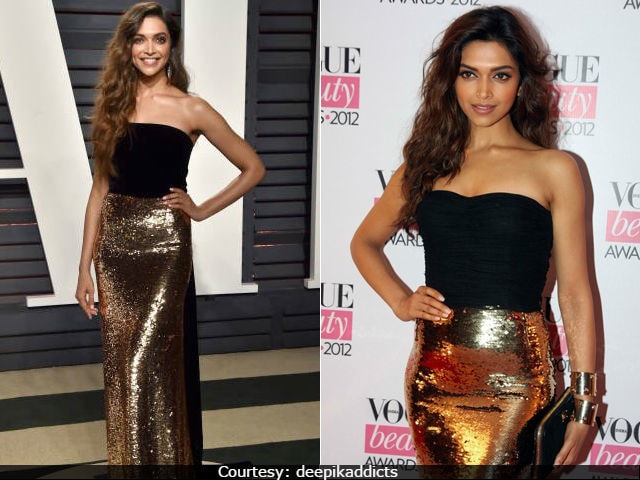 In recent times, many actresses and public figures have been supporting sustainable and eco-conscious fashion. We wonder if this is Deepika's way of doing so? Or maybe she's just loves some of her clothes more than she does the rest, and we can totally relate.