Deepika Padukone attended the Time 100 Gala in New York on the 24th of April - and based on the reactions of her fans, she seems to have under delivered in the style department. We ourselves couldn't help but feel disappointed with the way Deepika was looking, especially with the way that she chose to just go with the same old plastered ponytail we've been seeing on her for the last few months now. Oh, we were disappointed after all that anticipation we had been waiting with - to see Deepika walk on the red carpet at the Time 100 Gala as one of the Time 100. But you know the one emotion we felt more than disappointment? It was boredom. Yes, boredom is an emotion and we felt it looking at Deepika wear her hair the same way, for the nth time.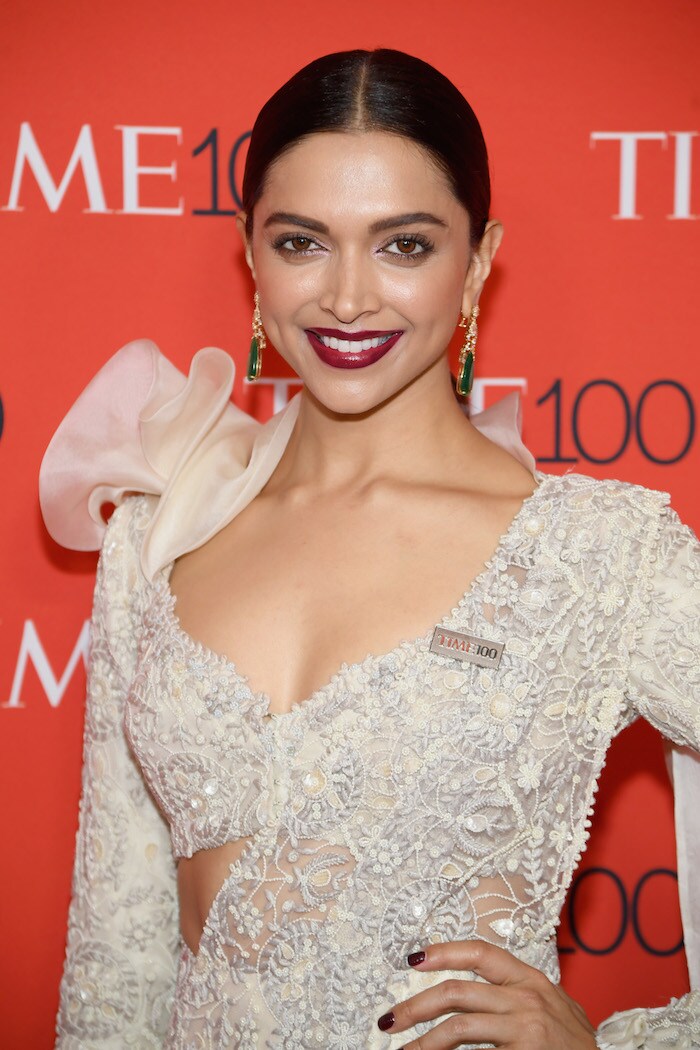 Yes, she looked gorgeous. Doesn't she always? She would probably look gorgeous even if she walked down that red carpet with an actual bottle of oil toppled over her head. But that's not the point. We've seen Deepika do better, so often, and so we expect better from her. And if not better, we would like her to at least steer a little bit away from the same old middle-parted slicked-down ponytail that we've seen on her so many times before.

Like at the Walk of Mijwan fashion show earlier this month.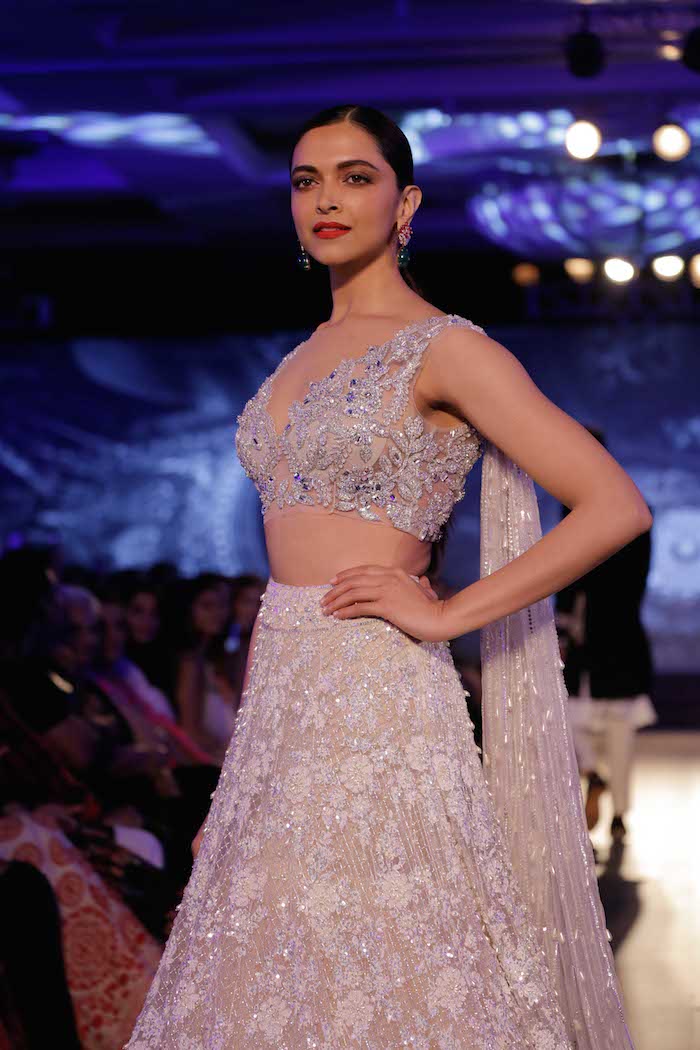 For the Fortune Most Powerful women back in February.
The Asiavision awards back in November last year.
And myriads of other times. Notice also how so many of her outfits are similar. And how she's chosen to wear emerald drop earrings with all of them. We have absolutely nothing against Deepika repeating her clothes or even her jewellry; frankly, we think it's cool. But that hair, what can we say, we're just bored.

You know what else we're quite bored of? Vidya Balan and her blouses. Seriously. The number of appearances Vidya makes may be far less than Deepika Padukone, but it's always in the same old round neck, three quarter sleeves saree blouse. We understand the need for comfort, but come on, Vidya, surprise us a little? We'd also love for Vidya to add some colour to her usually dull sarees. Just some unsolicited advice.
Our third contender in this list of things that have begun to bore us are Ameesha Patel's brand shouting t-shirts. Ameesha does have a sense of style that is slightly off-centre, we get that - and we've also got to give the girl full marks for trying. But surely there have got to be better alternatives for these t-shirts with brand names printed on them in bold.
Are there any celebrities whose style you're particularly bored of? Let us know in the comments section below.