It's Deepika Padukone's birthday, and obviously, that's just one more reason for us to pull out photographs and moon over her gorgeousness. So, as the Dimpled One turns 32, we take a trip down the memory lane of her style evolution -- all 11 years of it. From the fresh-faced girl next door to no-holds-barred glam icon that she is today, here's Deepika's sometimes tumultuous, but mostly breathtaking journey into fashion's hall of fame.
She dimpled her way into our hearts as the golden girl in Om Shanti Om in 2007, with her irresistible smile and demure charm.

Her first film had her playing a heroine in the 70s. She fit right into the part and made it her own. She had many convinced that she was, in fact, a heroine of the 70s, thanks to the old-world charm and innocence she seemed to have brought with her.

Her style was simple and she seemed to stick to what she felt most comfortable in. There was little pretence on her part and the need to put in an effort to stand out as a fashionista seemed absent.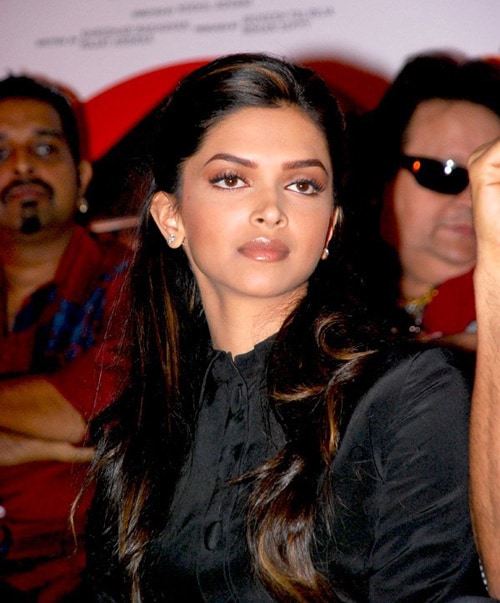 Somewhere between 2008 and 2010, Deepika Padukone seems to have had a bit of a wardrobe crisis. We're not sure if it was just an awkward phase for fashion overall, but Deepika made a series of faux pas in the fashion department and made other choices that were just dull.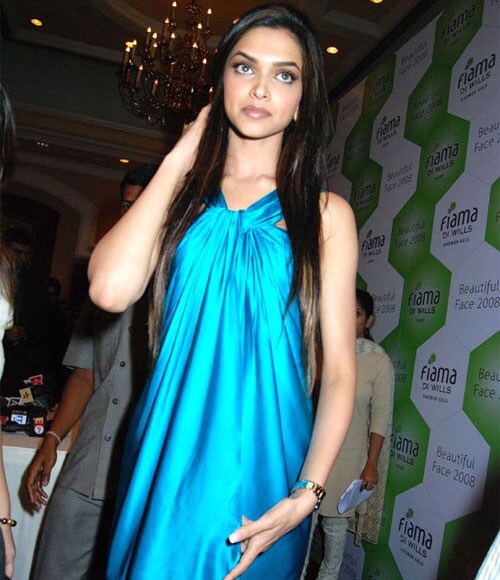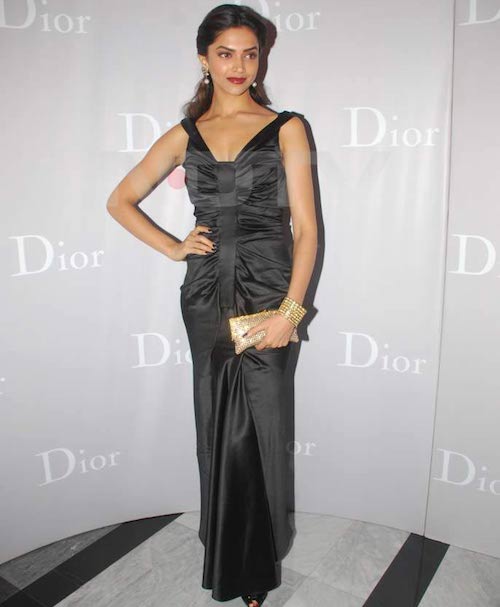 There were times when she did get it right, though, by going back to her favourite garment, the sari. No matter how many options Deepika might have, with stylists waiting on her, the saree seems to be something she goes back to time and again.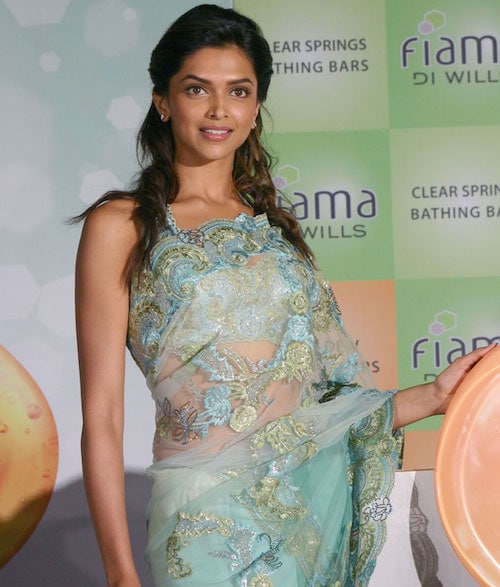 There is no denying that Deepika Padukone always manages to look stunning in Indian clothes. In 2012, Deepika left all the fashion critics speechless when she stepped out in a lime green mirror work suit for an event.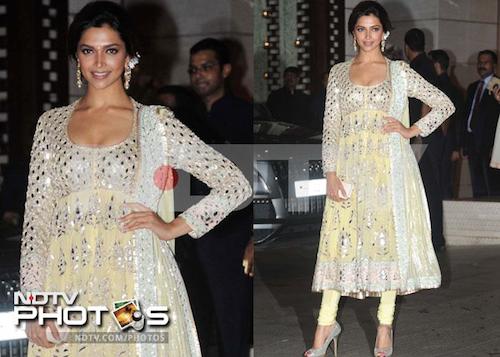 Sabyasachi seems to have been a favourite for Deepika Padukone right from the beginning. And who can blame her, she always looks stunning in his creations. From 2013 to 2017, these are some of our favourite Sabyasachi looks sported by Deepika.

Her sense of fashion seems to get bolder and braver with every passing year and for that, we really have to applaud her.

After doing films like Cocktail and working with stylists like Anaita Shroff and Shaleena Nathani, Deepika's style quotient only seems to have risen after 2013. With each passing year, she seems to be establishing herself as a global fashionista. Deepika seems to have shed her inhibitions when it comes to experimenting with her style and has opted for many stand-out silhouettes and vibrant colours.

2016 seems to have been the year Deepika decided to give the boho-chic trend her own spin. She opted for a lot of off-shoulder dresses and tops, which seemed to have been the flavour of that year, and made sure she was on top of her fashion game. She also didn't miss out on the print on print or colour blocking trends. Whatever the trend, we saw it on Deepika first.

2017 saw Deepika rise like the fashion icon we kind of already knew she was. If there's one word that could describe her sense of fashion in the year that went by, it would have to be fierce. Deepika seems unstoppable and she's even giving Sonam Kapoor quite the run for her money with all the gorgeous garbs she seems to be pulling out.

From attending the New York Fashion Week, to her red carpet outfits at Cannes, to award shows in India to Padmavat promotions, Deepika made sure she pulled off a completely different outfits at every occasion and showed us the many feathers in her fashion cap.

How can we forget her soft pink gown at the XXX premier in LA.

Or her bright yellow gown at a Golden Globe Awards after party.

Deepika looked rather sleek in this all white outfit at NYFW in Ralph Lauren.

That her appearances at Cannes shook the world, is no secret.

Deepika also launched her own clothing line and established that it wasn't just the acting world she was looking to conquer.

Deepika's sarees always have us in awe, but this green Banarasi sari she wore for Padmavat promotions had us wishing we could get out hands on it pronto.

Deepika might have also gotten some flack for some of her choices in 2017, but we have to give it to her for attempting to do something different and taking risks.

If there ever was a style evolution that was a massive success, we have to say it's Deepika Padukone's. Here's wishing her a very happy birthday - and also wishing we get to feast our eyes on her fabulous outfits for a long, long time to come.