If you're an avid fashion watcher, you've no doubt seen Sonam Kapoor on the cover of Elle India's January issue. The PadMan actress is seen grinning widely on the cover, wearing a rust-coloured maxi dress from Dior, with the brand's signature Yoga print, bearing a yogi and lotus motif. Ironically though, the dress, worn for the magazine's 'happiness project' cover, has of late become the source of much unhappiness and discomfort for many involved. It is now being alleged that Dior's 'signature' motif, featured prominently in several designs from Maria Grazia Chiuri's Resort 2018 collection for the brand, was heavily borrowed from an old People Tree (a fair trade store and designers collective that aimed to empower local designers and artisans) print.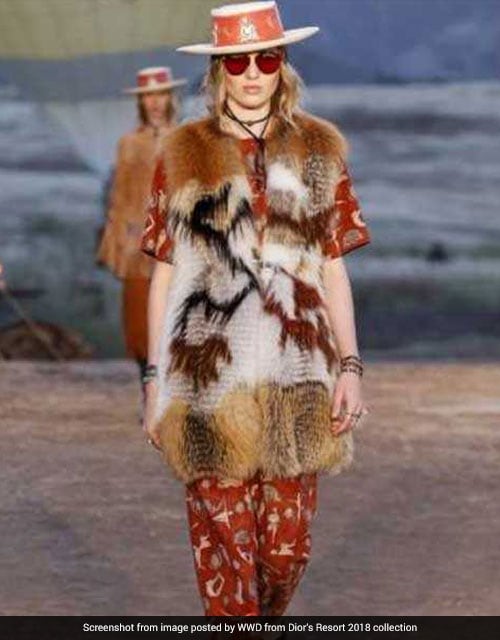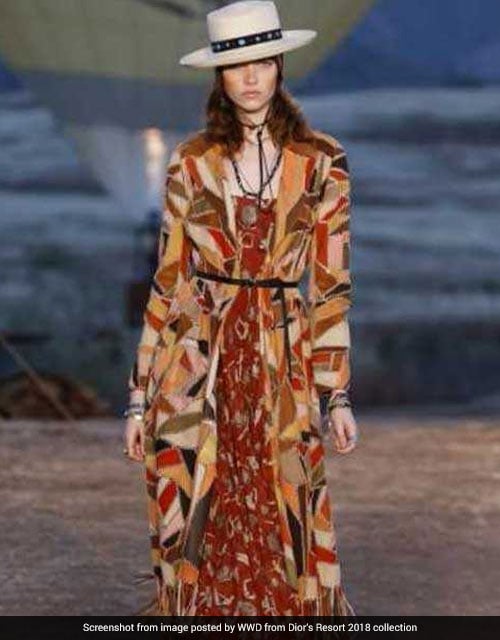 A couple of days ago, Delhi-based Indian graphic artist and designer Orijit Sen accused Dior of copying him - he claims that the print on Sonam's maxi-dress is almost identical to the one designed by him for People Tree, many years ago.
Yesterday, in a series of Facebook posts shaming Dior, Sen spoke about the impunity with which brands with mega budgets steal the work of small, independent creators. He also shared photos of People Tree clothing using the print he claims to have designed, his original artwork, along with the carved wooden block used to handprint the design allegedly lifted by Dior, as well as an old photo of the team of People Tree that worked together in Kaladera, Rajasthan to handprint the controversial fabric.
Orijit Sen's posts have been widely shared, with a growing call for Dior to pay the artists they have allegedly plagiarised from.
Speaking to Firstpost, Orijit Sen said, "It makes me very angry to see that a company which has large resources at its disposal still chooses to be a parasite on the work of independent craftsmen and designers, instead of supporting them."
He also added, "Today, the craft community is already suffering. The government takes away subsidies, it is not helping to create a new market, and it is creating difficulties through reforms such as GST and demonetisation, which are killing the craftspeople. To add to that, corporates are leeching off their creativity. Big brands need to own up to such plagiarism. Customers should also hold brands to account, to engage only in fair trade practices."
Despite the growing backlash against the alleged lifting of design, Dior, at the time of writing this article, is holding its peace. "The brand is choosing not to comment at this time," Dior's PR executive told us on being contacted. "No comments" continued to be the brand's official line on being pressed about whether the brand is likely to change its stance and release a statement any time soon.
It is, however, worth noting that the contentious fabric and all the designs featuring it are nowhere to be found on Dior's social media pages, even as other designs are still featured. Ironically, while presenting the collection in May last year, designer Maria Grazia Chiuri herself is seen wearing pants made from the print under question, but in a different colour.
If Dior did indeed mean to scrub its social media of the design that may cause it global embarrassment if the allegations turn out to be true, they missed this one with actress Elizabeth Olsen wearing it.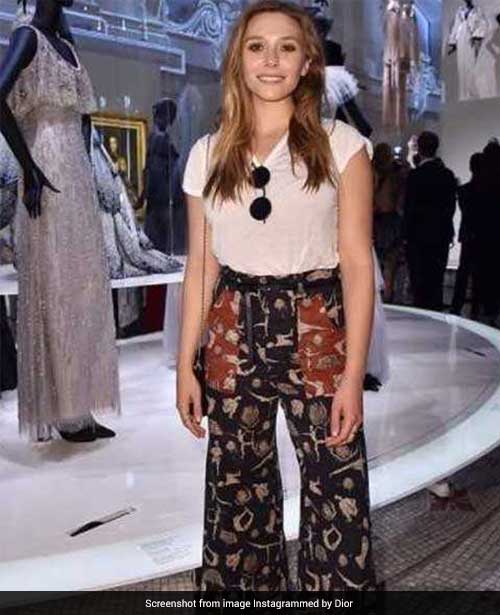 Your move, Dior.