In 1961, Breakfast At Tiffany's released in theatres. Based on the framework of Truman Capote's namesake novella, the movie received positive reception from audiences and went on to rake in around $14 million dollars. But little did the movie makers know, the film would live far beyond its time. Casting for the lead, the brilliant but brittle Holly Golightly, had its share of trials. After Marilyn Monroe was reportedly advised against taking the part, both Shirley MacLaine and Kim Novak are believed to have turned it down. Then it landed in Audrey Hepburn's lap. By then, the actress was already a star with a handful of successful films in her kitty. Although initially apprehensive about taking up the role, Audrey did and it changed the history of fashion and film forever.
Breakfast At Tiffany's went on to leave a legacy behind that, even five decades later, is identified and celebrated. But it wasn't just the cinematic world that the film left its mark on, it influenced the fashion sphere too. By the 60s, Hubert de Givenchy had established himself as a remarkable designer on the Paris fashion scene with his own label and had already made acquaintance with Audrey Hepburn and began dressing her both on and off screen. This led him to design the costumes for Breakfast At Tiffany's, most notable of which is the little black dress which Audrey opens the movie with. In the scene, she walks down the street eating a danish and peering into the shop window of Tiffany & Co, which set the precedent for it as a 'must-do' activity when visiting the city. While Tiffany received its share of publicity and even went on to open Blue Box Café that gave customers a real dining experience at the store, it was Givenchy's standout black number that held everyone's attention, even years later.
In the film, Audrey paired the slim sleeveless satin gown with a heavy pearl necklace, matching gloves, a tiara, black pumps and a cigarette; a shining example of the famed dress retaining its simple elegance while looking glamourous with accessories. Givenchy also designed another shorter version of the dress, which was seen on Audrey with a wide-brimmed hat in scenes from the movie, but the first one won hearts of fashion lovers everywhere. Even though the black dress was seen right from Coco Chanel's designs in the 20s, it was Givenchy who made it iconic. Natalie Portman covered Harper's Bazaar in the same spectacular dress in 2006 and that year, the original dress was auctioned at Christie's for around $900,000.
Through the years, the sophisticated creation has been reworked, revived and recycled on the runway time after time but there's truly nothing like the original. It coined the term 'little black dress' which till today, still finds itself as a style essential in every woman's close. It was the magic of Givenchy's creation that gifted the world an elegant staple that so many of us now turn to for a glamorous night out.
Hubert de Givenchy died at the age of 91 yesterday. Apart from Breakfast At Tiffany's, he designed Audrey Hepburn's costumes for Funny Face and How To Steal A Million. He also famously styled Jackie Kennedy - her trademark shift dress and pill box hat look was courtesy Givenchy - and other celebs like Jane Fonda.
Comments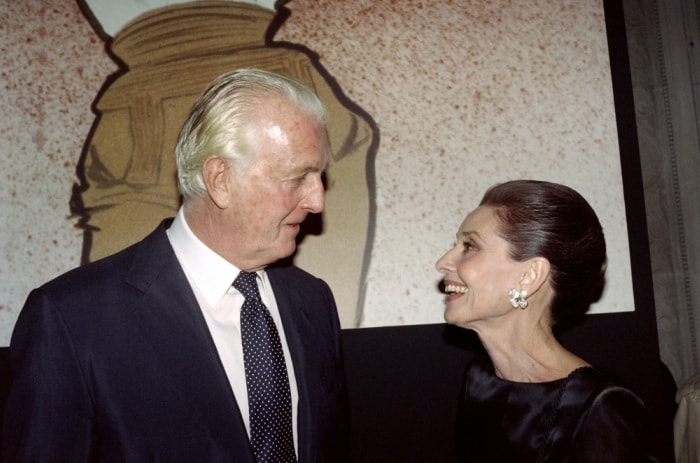 Thank you, Hubert de Givenchy, for setting the standards of fashion so high and giving us the iconic little black dress that won't fade away, ever.