There has been so much talk about going black on the red carpet to raise awareness about gender and racial inequality but nothing could have prepared us to see an almost all black dress code at the 75th Golden Globes. If anyone thought this was going to make the stars all blend together, that's definitely not true. Here are our 10 favourite looks from the red carpet...

1. Catherine Zeta-Jones

The plunging neckline and the sheer material - both elements we love in a red carpet outfit. Catherine Zeta Jones graced the event in this beautifully embellished gown and we couldn't be more in awe of her.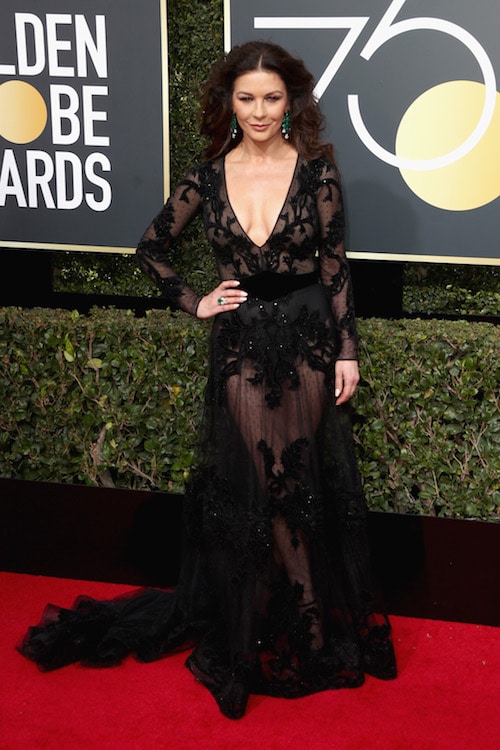 2. Gal Gadot

Gal Gadot's Black strapless gown would have been a winner by itself but the tuxedo topper takes her outfit into a different league altogether. The sleek bun is just the perfect way to round off the look.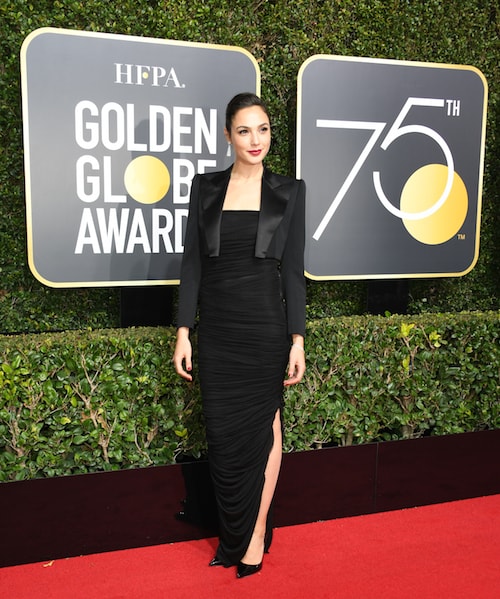 3. Kerry Washington

Wearing a Prabal Gurung design that looks like it was made for the red carpet, Kerry Washington is shining brighter than the sequins on her gown. And those shoes though! We can't stop staring at them.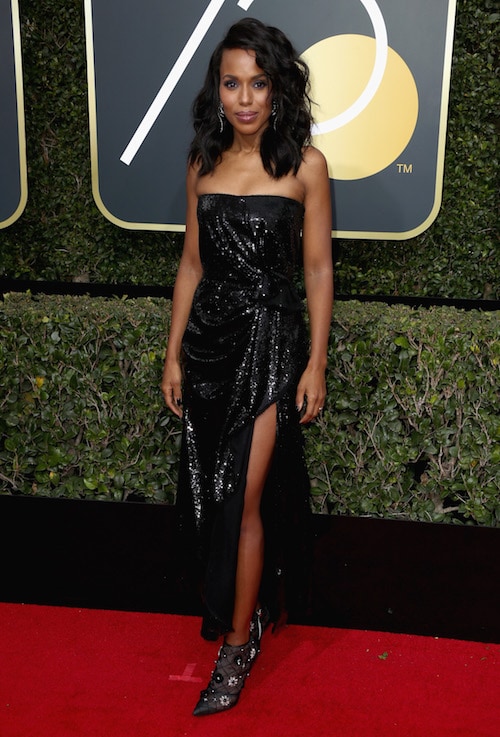 4. Angelina Jolie

Standing out from the crowd, as usual, we love Angelina Jolie's flared gown for the Golden Globes. The sheer sleeves with the feather trim are adding an element of fun and we're totally feeling the vibe here.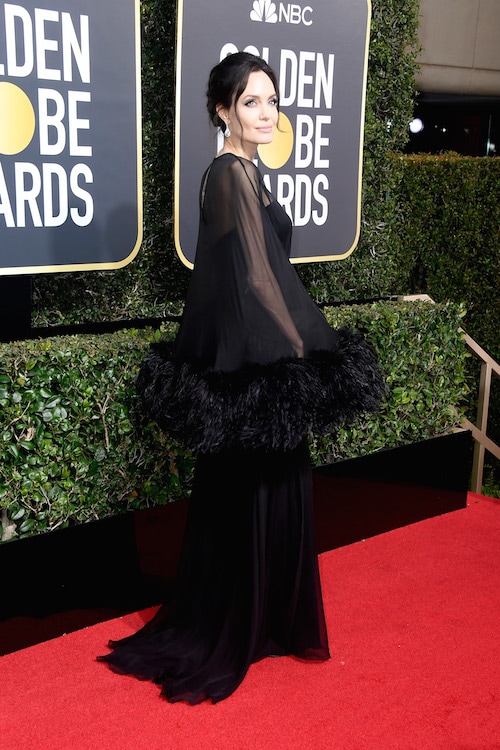 5. Emilia Clarke

That Miu Miu gown is a simple choice for the Game of Thrones star, yes - but oh-so-stylish. With the only visible focus being the neckline, the Harry Winston necklace she is wearing is standing out even more.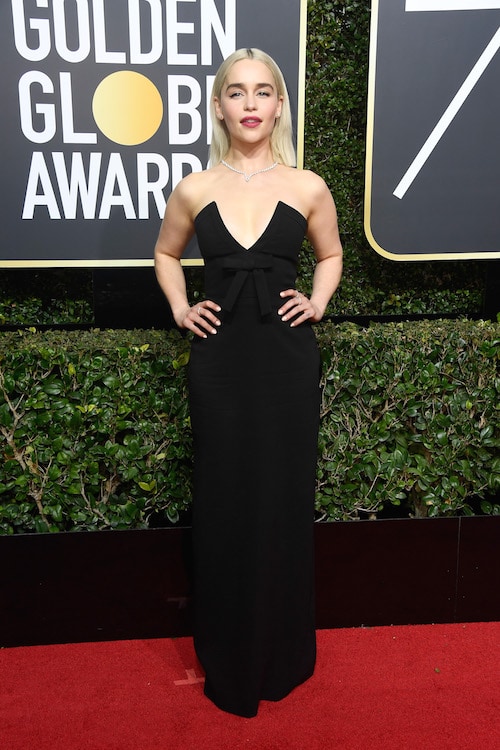 6. Dakota Johnson

Silver embellishments are surely a favourite at the 75th Golden Globes. Dakota Johnson, the Fifty Shades star, looked absolutely stunning in a black gown with intricate embellishments on the back.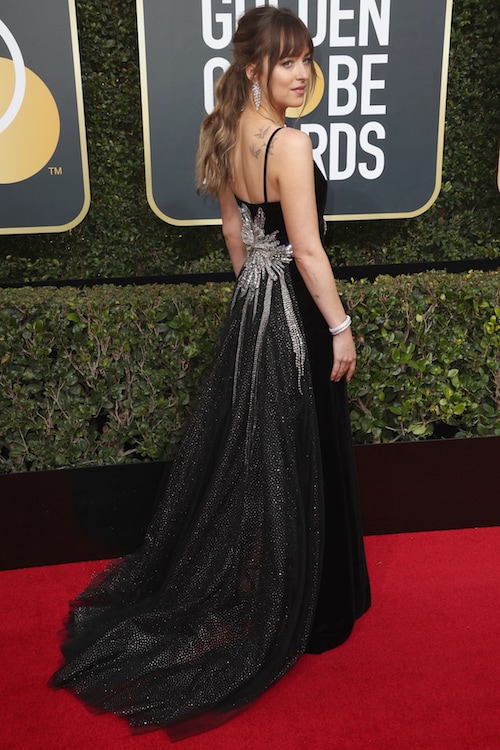 7. Margot Robbie

The structured shoulders and the plunging neckline are stealing the show for Margot Robbie. The embellishments are making her dazzle even more than usual and we really didn't think that was possible.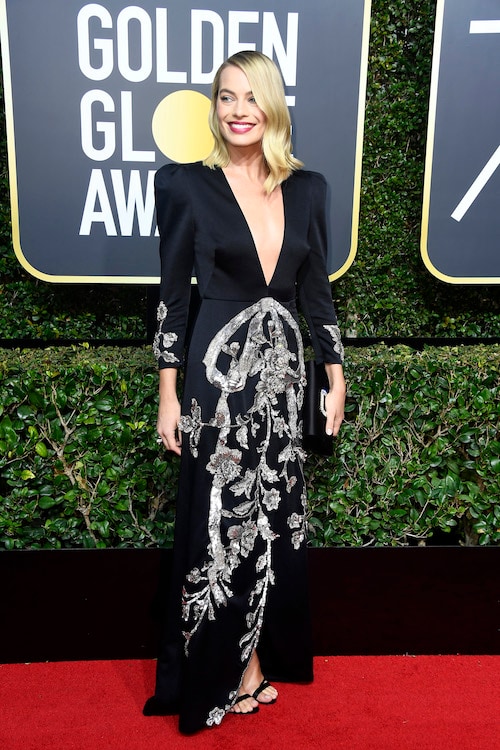 8. Jessica Biel

Doesn't she look like she just stepped out of a fairytale and walked straight on to the Golden Globes red carpet? We sure think so. Jessica Biel's sheer tulle gown by Dior is one of our favourites from the night.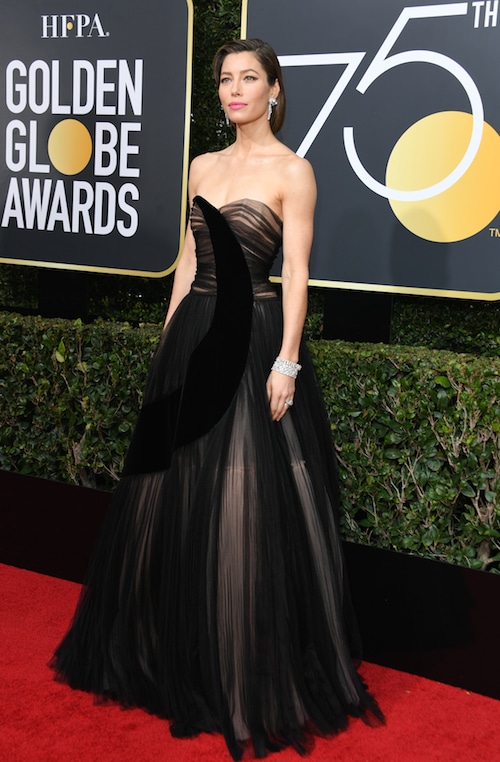 9. Claire Foy

Did you think pant-suits were a thing of the past? Well, Claire Foy proves you wrong. Wearing a black pantsuit, and sporting a slicked back hairstyle, she looks nothing short of fabulous to us.
Comments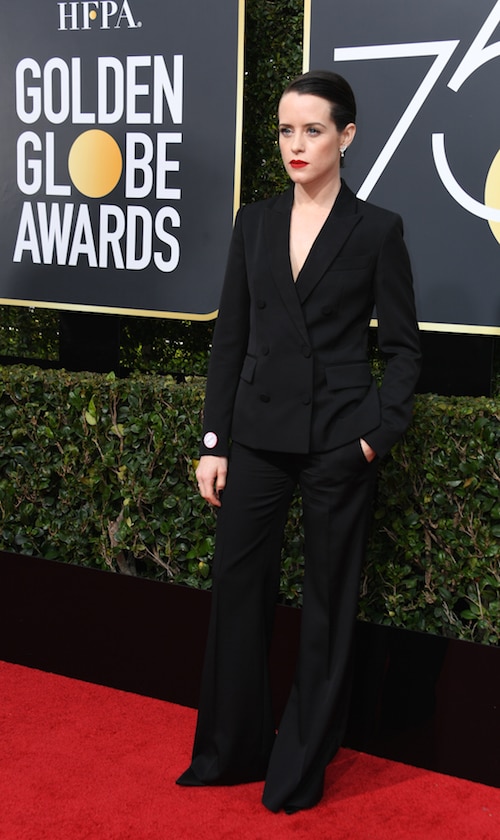 10. Mandy Moore

The This Is Us star wore a black halterneck gown by Rosie Assoulin. The red band at the waist along with the matching red lip made her stand out - almost as much as the one of a kind Irene Neuwirth earrings.