Hollywood has been in the throes of a much-needed revolution for a while now. Ever since the explosive sexual abuse allegations against some of its most powerful - Harvey Weinstein, Kevin Spacey, Louis CK, and many others - became public, long-held power structures in the industry have seen a massive upheaval. From assistants at the start of their careers to well-established industry veterans - actresses, writers, producers, directors, agents, studio executives - women at all rungs of the industry had stories of abuse, exploitation and harassment to share, exposing the rotten core of Hollywood, an industry that allowed a culture of sexual abuse to grow, unchecked, to stoke the egos of its powerful men
When the #MeToo movement gained momentum, the conversation went beyond Hollywood, with women, men and people of all gender/ sexual identities pushing forward with stories of abuse in all spaces and spheres of life.
The women of Hollywood, however, continued to be at the forefront, desperately trying to make the most of the winds of change sweeping through the industry and the discourse around women's rights. A few days ago, 300 powerful women of Hollywood came together to unveil an ambitious, expansive $13-million initiative called Time's Up to fight the culture of systemic sexual abuse in Hollywood. Through Time's Up, these women pledged to help vulnerable, less-privileged working women, within Hollywood and outside to fight abuse, and campaign for legislation to penalise industries that tolerated persistent harassment, among other action plans.
The initiative also calls for women walking the red carpet at the Golden Globes, to be held on January 8, to dress in black, in solidarity with the victims of sexual misconduct and to raise awareness about the issue. It's a move that has invited some quizzically raised eyebrows at best, and scathing sarcasm, at worst.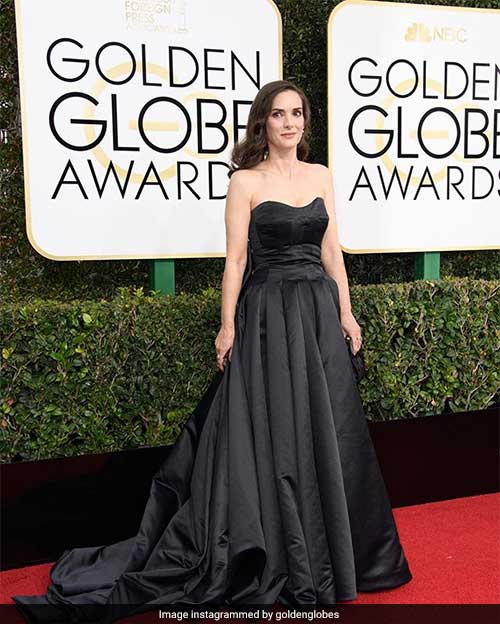 The question on most critics' mind is this: exactly what does dressing in black achieve? How does it create awareness?
It might be noble in its intent, but there are some gaping holes in this plan of sartorial dissent. The kindest thing I can say about it is this: there is some seriously flawed logic at work.
At a time when Hollywood deals with troublesome questions of identity - with bigwigs, both men and women who claim to be politically engaged and fighters of the good fight, being accused of wilfully turning a blind eye when it suited their own agendas - is changing the colour of the outfit the best these women can come up with? Is it really the most effective kind of activism they can think of?
Like several critics quickly pointed out, perhaps not showing up for the event to make a point about the complete lack of regard for women by entitled men in the industry.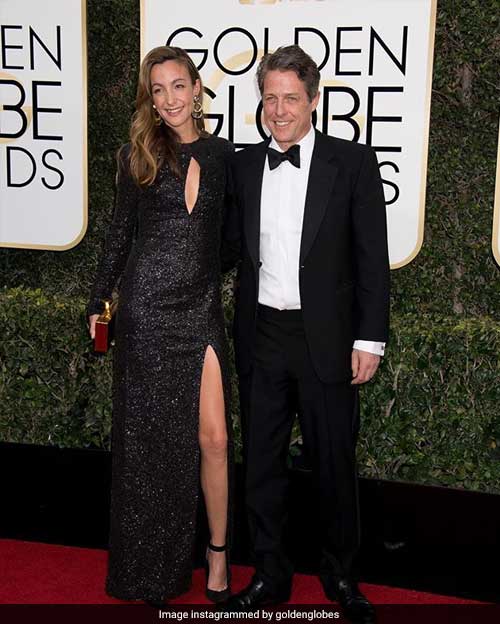 Rose McGowan, one of the main accusers of Weinstein, came down harshly against the silent sartorial protest. "Actresses, like Meryl Streep, who happily worked for The Pig Monster, are wearing black @GoldenGlobes in a silent protest," McGowan wrote in a now-deleted tweet. "YOUR SILENCE is THE problem. You'll accept a fake award breathlessly and affect no real change. I despise your hypocrisy."
April Reign, the creator of #OscarsSoWhite had similar views, "No women on the red carpet as far as the eye can see. THAT would be a statement."
This is interesting because women often wear black anyway (see the pics?). You know what would REALLY be a protest? Not going. No women on the red carpet as far as the eye can see. THAT would be a statement. https://t.co/TeBeqafaQg

— April (@ReignOfApril) December 16, 2017
And wouldn't that be something? Taking a page from @rosemcgowan and saying "if you think you can silence us, we will show you a manifestation of that." Since Hollywood is too often driven by men, this is what that looks like.

— April (@ReignOfApril) December 16, 2017
None of that is to say that fashion can't be used to make powerful political or ideological statements. Fashion has a long, glorious history of being used, at various junctures in the world's history, to make a point. We've witnessed this many times over in 2017, with runways and fashion weeks filled with criticism for extremist and despotic world leaders, and potent messages in support of Black, women and LGBTQ rights.
Reese Witherspoon and Julianne Moore's refusal to show their hands to E!'s reprehensible Mani Cam in 2015 led to it being shut down that same year. When Reese campaigned for more meaningful questions to be asked to the women on the red carpet with #AskHerMore, E!'s blistering show that routinely skewered women for their fashion choices, Fashion Police, was forced to shut shop.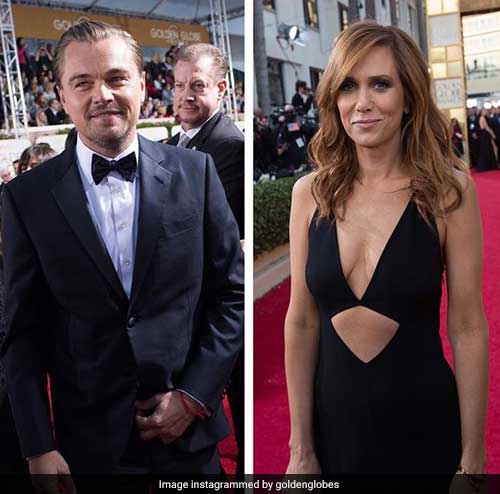 But changing the colour of your outfit? Yeah, that's not going to cut it. Unless you're wearing a shapeless smock, or an unbranded t-shirt with a pair of pyjamas to move the conversation away from who wore what and who wore it best, to why they're wearing what they are. The stakes are too high this time around for a mere wardrobe change to make a difference. This isn't about Hollywood alone, this is about all women, everywhere; and fashion tokenism is just not enough.
The New York Times said it best, "Revering and tearing down famous women for their red-carpet looks has become a blood sport. Any causes that actors and actresses might promote, from the carpet or the stage, can have the hollow ring of political messaging by beauty pageant contestants."
Because, let's face it, it is a blood bath out there. Award functions and red carpets are little more than fashion parades of the ultra rich and privileged. And "Who are you wearing" is a more glamourous, easy-to-answer question than "Were you really so clueless about what was going on right under your nose?" No one wants to ask or answer a question that makes everyone looks culpable.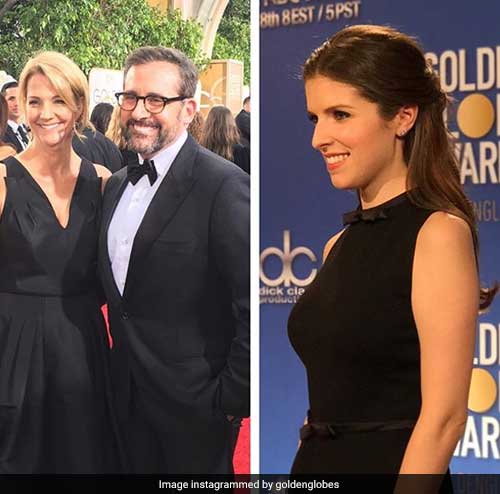 Vocal defenders of Time's Up are quick to justify the call to wear black. Like New York Times reported, Reese Witherspoon called it a "show of solidarity" and "a statement that women are deeply unified, we always have been, and that we stand up for those who can't speak up." While Eva Longoria seems to have great faith in people's ability to care. "Instead of asking us who we're wearing, they'll ask us why we're wearing black."
Do these women, whose teams are undoubtedly scrambling to top design houses to make available their most glamourous dresses in black, really think that fashion watchers are going to be focussing on, or talking about "the message", instead of debating about how much or little the clothes flattered them? Unless that happens, all that wearing black will achieve is that the Golden Globe red carpet will look like a sea of black, even as it is just as expensive and high fashion as every other year.
Considering all that we know about powerful people's stubborn resolve to avoid even those damning factors that stare them in the face, expecting them to make note of, or feel ashamed by a fashion choice that in no way inconveniences or affects them is... Just plain silly and naive.
For a problem that started, and grew, because of silence and fearful collusion, using the society's predisposition to objectify and dehumanise women, the idea of a "silent fashion protest", is, frankly, ludicrous. It seems like a massive cop-out, with all the pomp of fancy window-dressing, and little else.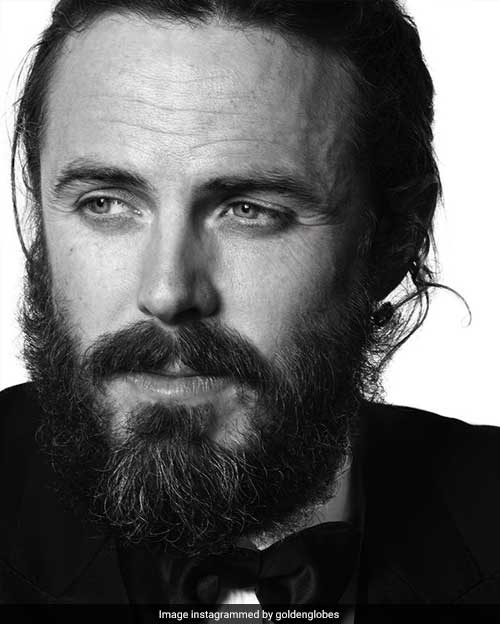 To add to the drama and furious eye-rolling at this proposed protest, male actors like Dwayne Johnson, Tom Hiddleston, Rami Malek, and several others seemed to have jumped on to the we-will-wear-black-in-protest-too bandwagon. As opposed to what, one may ask these eager warriors? Many anyway come to award functions dressed mostly in black. So what's this big show of solidarity they now want to be patted on their backs for?
Daily Beast writer Erin Ryan's tweet encapsulated women's sentiments on this token show of solidarity with biting sarcasm.
I'm so inspired by men wearing black to the Golden Globes, an event to which they'd normally wear black tuxedos. It's part of the storied man tradition of making the least possible effort but expecting credit anyway

— bored yet terrified (@morninggloria) December 28, 2017
Men wearing black in support of women victims of sexual abuse is problematic on a deeper level - it makes them blend more with the accused than the accusers. Casey Affleck, Matt Damon, Harvey Weinstein, Kevin Spacey, Russell Simmons, Jeffrey Tambor, Louis CK (all accused of sexual misconduct) and so many, many others have regularly worn black to award shows.
There are so many things that these powerful, popular women - and men - could have chosen to do to make a real impact - not least of all would be taking a sexual abuse survivor as a date to an award function, all of whom have long, damnable histories of celebrating straight, White men to the point of exclusion of all others.
Comments
Instead, they chose to turn out in expensive, designer black. As far as symbols go, I can't seem to think of a more half-hearted one.