Amitabh Bachchan is celebrating a milestone birthday today in the Maldives with his family. Now 75, Mr Bachchan is still one of Bollywood's busiest stars and shows no signs of slowing down - because, Thugs Of Hindostan. Leaked pictures from the film's sets prove that Amitabh Bachchan is upto something really cool for the Yash Raj Films project, which also stars Aamir Khan. And that should be no surprise because in the last five decades (minus two years), Mr Bachchan has experimented with his look for the sake of the multiple characters he has portrayed onscreen. Be it the lightbulb jacket from Yaaraana, a tailcoat-ed and top-hatted Anthony Gonsalves in Amar Akbar Anthony or the OTT Shahenshah, rishtey mein toh Amitabh Bachchan hum sabke baap lagte hain. For example, here's his look in the aforementioned Thugs Of Hindostan:

Amitabh Bachchan's look (from Malta schedule) for Thugs of Hindostan [source unknown] pic.twitter.com/kiSiX6Tg4O

— SoniaRose (@bollytumblrgirl) September 27, 2017

On his 75th birthday, while Amitabh Bachchan suns himself on a beach in the Maldives, we take a look at 10 of his most boundary-pushing costumes:

Amar Akbar Anthony (1977)

Excuse me, please. Amitabh Bachchan played the Anthony of the title of Manmohan Desai's iconic Amar Akbar Anthony. In the song My Name Is Anthony Gonsalves, he emerges from a giant Easter egg kitted out in tailcoat, top hat, bow tie and brolly, for the benefit of Parveen Babi. The haemoglobin in the atmosphere rocketed to intoxicating levels.
Yaaraana (1981)

What Salman Khan's Tubelight failed to do, Amitabh Bachchan did by wearing jacket studded with lightbulbs in the song Sara Zamana - he lit up the box office and the fashion scene. Hrithik Roshan's Kaabil attempted to recreate the song but actress Urvashi Rautela's sultry presence was dimmed by the Bachchan mega-wattage.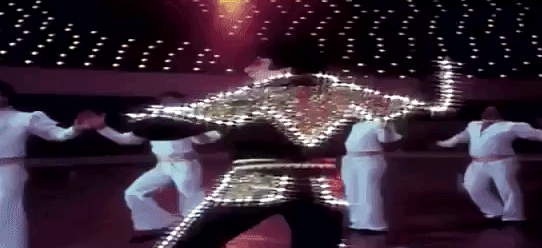 Shahenshah (1988)

Amtabh Bachchan's Shahenshah look is as popular as the dialogue: "Rishtey mein to hum tumhare baap lagte hai..." The salt and pepper side flick and silver arm chain is something that future generations of cine-lover copied over and over. In fact, some Twitter users also associated Mr Bachchan's look to that of Captain America's friend-turned-foe-turned friend Bucky Barnes:

Bucky's Dad?
Indian actor Amitabh Bachchan in 1988's Shahenshahhttps://t.co/rMUP4aZTUhpic.twitter.com/sllGxHApJk

— Elliot Carter (@OmElliotCarter) June 23, 2016

Deewar (1975) :

Amitabh Bachchan's 'billa no 786,' acquired when he worked as a coolie before he became a gangster, took a bullet for him.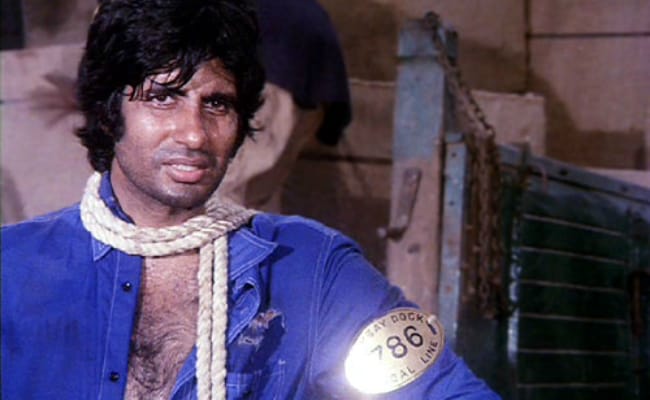 Don (1978) :

In Don, Amitabh Bachchan was seen in a double role - he played the titular Don, whom everyone feared and his lookalike Vijay, whom everyone loved. In the song Khaike Pan Banaraswala, his two personas merged fashion-wise - he was the suave Don dressed in trousers and waistcoat and added a red gamcha, courtesy Vijay's style. In the 2006 remake of Don, Shah Rukh Khan's shirt in Khaike Pan Banaraswala was of the same pattern as his predecessor's waistcoat.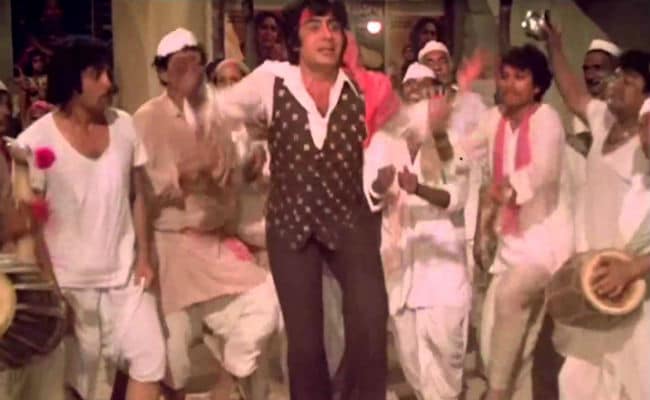 Namak Halaal (1982)

In the song Pag Ghungroo Baandh, a befuddled Amitabh Bachchan danced at his first party wearing a shiny sherwani, pink safa and mojris, one of which he spent a large part of the number trying to retrieve from the ornamental water feature.


Chupke Chupke (1975)

This Hrishikesh Mukherjee-film was a laugh riot. Add Amitabh Bachchan's extended cameo to it and you will just ROFL. Amitabh Bachchan played the role of a professor in the film - to be specific, a professor of English literature coerced into pretending to be a professor of botany. Already nervous about his lack of botanical knowledge, his bumbling stuttering persona was amplified by oversized glasses and oily hair.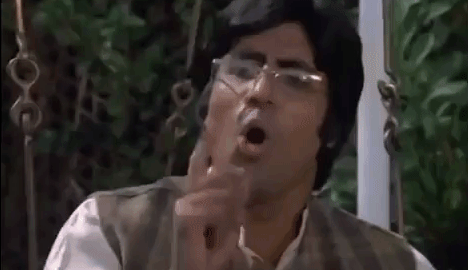 Hum (1991)

Amitabh Bachchan as Tiger dancing to Jumma Chumma, tankard in hand, has inspired several generations. Its recall value is instant - start singing 'Arre o Jumma,' and Mr Bachchan's moves and the iconic monochrome outfit will flash before your eyes, as will Kimi Katkar's flouncy red dress.


Abhimaan (1973)

In this Hrishikesh Mukherjee-directed film, Amitabh Bachchan played a singing sensation. His wardrobe was in sync with the style of the Seventies. Checked blazers, flamboyant printed shirts and even a brocade robe. But it's the outfit he wears to sing with real-life wife Jaya Bachchan - a kurta and a shawl draped over his shoulder - that is most remembered.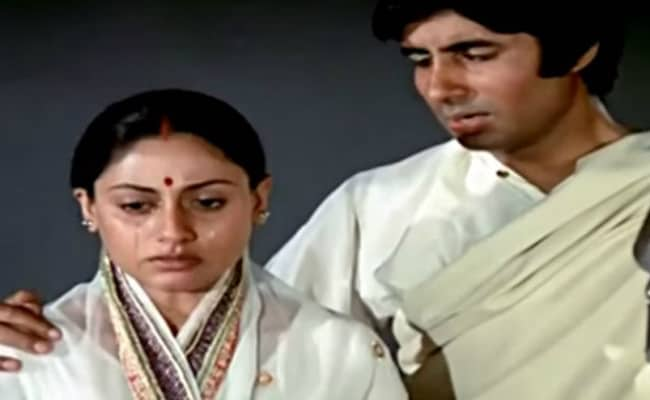 Bunty Aur Babli (2005)

In Bunty Aur Babli, Amitabh Bachchan wore just one outfit - denims, tee, a leather jacket and a gamcha - throughout the film. The gamcha has journeyed with Mr Bachchan from Don to Hum to Bunty Aur Babli and several films in between.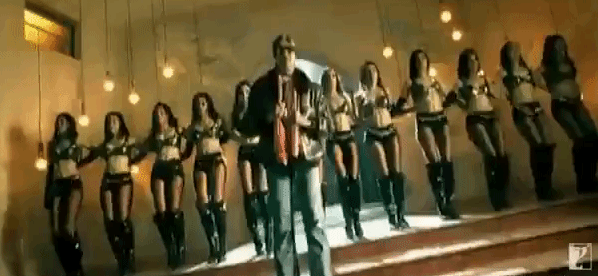 *BONUS*

Sholay (1975)

Everything about Sholay - from the film's plot to its execution and even outfits of all the characters - is just perfect. In the film, Amitabh Bachchan portrayed the role of Jai, a small-time goon employed to bring down a dreaded dacoit with his partner Veeru and he was dressed for the part in just one blue suit, which he wore all through the film - he only changed between a fitted red tee and black shirt to wear under.

Happy birthday, Amitabh Bachchan.

Which are your favourite looks from his films? Tell us in the comments.