Recently, for the shoot of the TV show, Vogue BFF's, Katrina Kaif was spotted wearing a monochrome outfit while twinning with her best buddy, Alia Bhatt. There is no doubt that she looked ultra glam in the outfit and we're definitely swooning over those sexy legs - but what we also noticed was that the skirt she was wearing was 'inspired' by Balmain's line. Yes ladies, you read that right. The skirt that Kat is wearing is a black studded mini skirt from Appapop.
Once you log on to the Appapop's Instagram page, you'll quickly notice that they have replicas of everything designer. They have shamelessly put up pictures of clothes that are seen on the runway and claim it to be a part of their collection. What's extremely upsetting is that now these copies are celebrity approved - and not approved by just any celebrity, it's Katrina Kaif, who has 6 million and counting followers on her Instagram page.
The skirt is a clear knock off from the Balmain Paris Collection. Our very own Priyanka Chopra has been spotted wearing Balmain. So why did Katrina's stylist, Ami Patel, have to go with a knock off?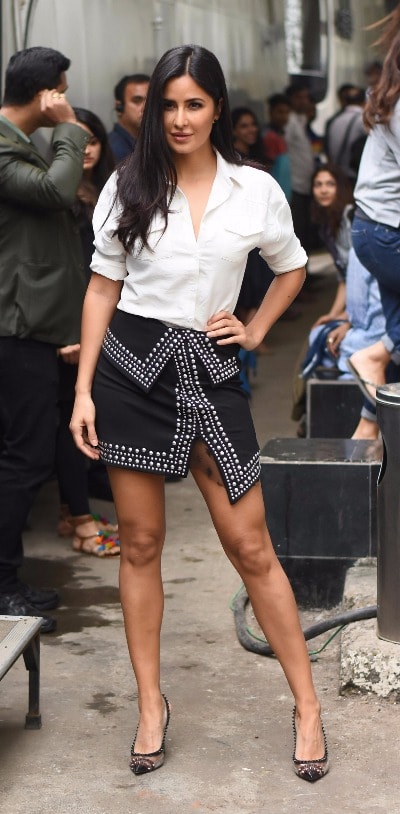 With top brands like Gucci and Forever 21 in a legal battle, will this whole taking 'inspiration' from designers ever end? When will we realise that it's extremely unethical and it really needs to stop. We can't have celebrities and influencers wearing and promoting knock offs with such pride.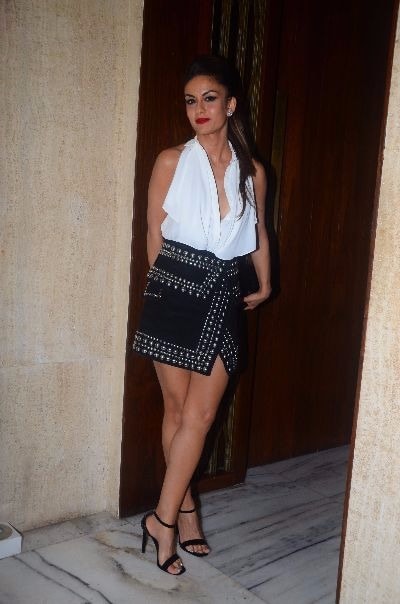 The real design was worn by Natasha Poonawalla at Manish Malhotra's birthday bash. She paired her studded Balmain skirt with a white halter shirt.
Let's stand up against plagiarism. We hope Katrina Kaif and her stylist notice this and realise what just happened.