Regardless of how jam-packed your closet may be, sometimes the most comfortable clothes aren't even in there; Anushka Sharma might agree with us on that. At the airport recently, she was spotted wearing a white Zara t-shirt with the caption 'State Of Mind' along with an oversized grey pullover and distressed jeans. She paired this comfortable look with black sneaker boots and a matching backpack slung over her shoulder.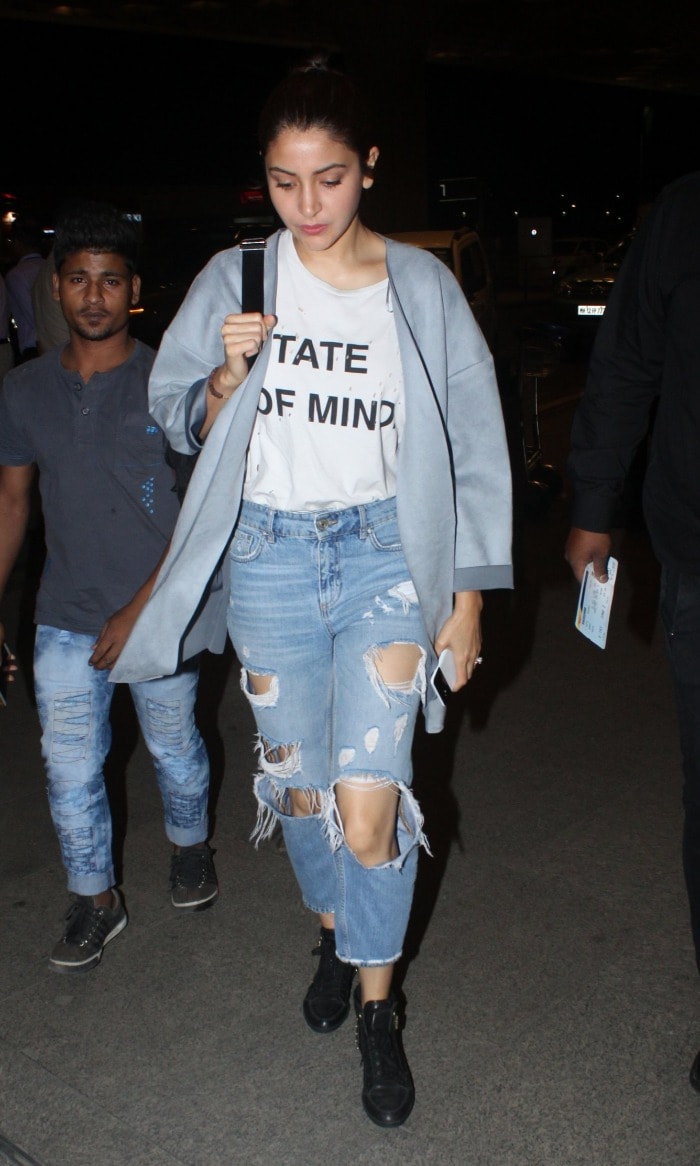 Now you'd think it looks like any other pulled together but easy celebrity airport look but there's a difference. It seems like her husband and Indian cricket hero Virat Kohli wore the very same t-shirt back in 2016. The lovebirds, who got hitched last year, have been consistently giving us relationship goals with their adorable moments. Now, it looks like they are adding couple fashion goals to that list too. Anushka may have more clothes than imaginable but like many of us, the most comfy threads for a flight are in her hubby's closet.
Raise your hand if you've ever snagged clothes from your boyfriend, brother or husband's cupboard. It's something many of us are guilty of because somehow, they seem to look better on us, don't they? Like Anushka, it's possible to borrow from your boys without looking frumpy - all you need are the right clothing items and a few styling tips.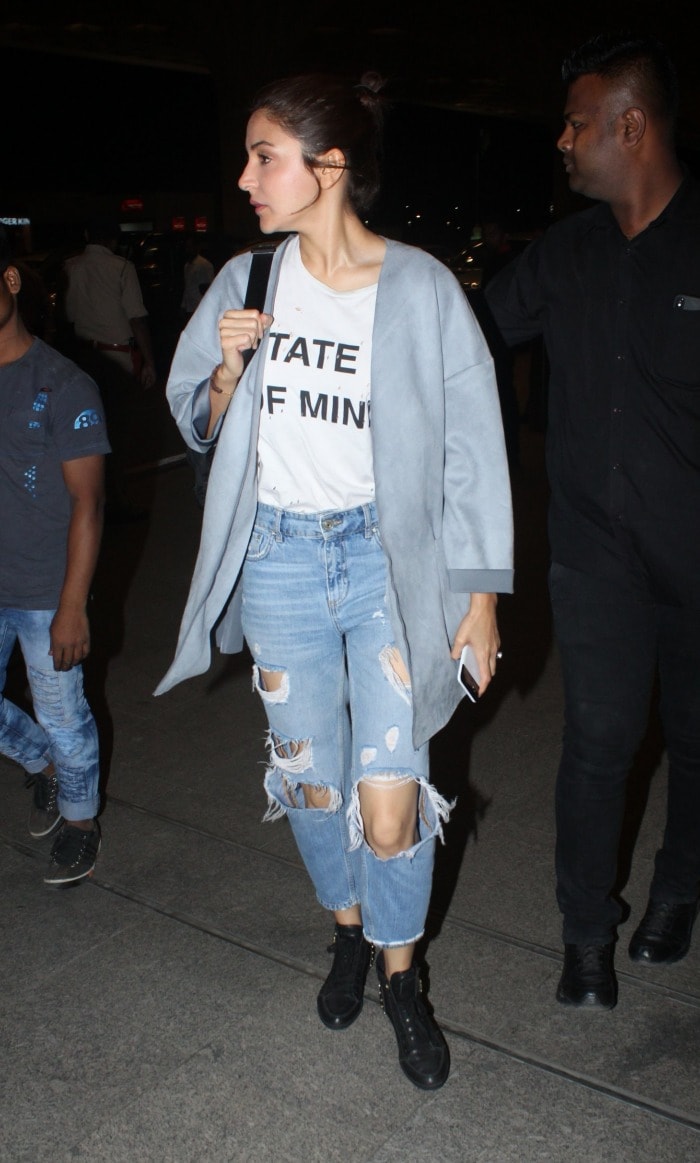 1. Leather jackets are a unisex item that works wonderfully for ladies too. So if your better half likes to throw his on while riding a motorcycle, borrow it for the day and pair it with a floral print dress. It's a cool girl chic look in minutes.
2. Make like Anushka Sharma and add his tee to your look. Instead of denims, tuck yours into a pencil skirt with pointed pumps. How's that for boardroom chic?
3. You may not think that your partner's jeans would work well in your look but it is possible. Simply belt it high at your waist and pair with a fun crop top and sneakers.
4. The boyfriend shirt is one item of clothing you cannot miss trying. Wear his printed plaid shirt like a jacket over a mini skirt and white tshirt with ankle length boots for an outfit that's comfy as it is chic.
The next you think you don't have anything else to wear, you know the next best place to look.