Anyone who follows Kangana Ranaut - in terms of films or fashion - knows that she is not exactly one to avoid bending rules. Only a couple of weeks ago, Kangana was spotted at the airport rocking loafers with a sari. If that isn't confirmation enough that this girl doesn't believe in conforming to your usual fashion rules, we don't know what is. This Queen of Bollywood, with her gumption in life and style, has managed to irk and impress people almost equal parts. But there is something to be admired about the fact that Kangana Ranaut dresses to please herself and keep herself comfortable, especially when she's headed to catch a flight. There's little denying that travelling, even without having to dress in an 'airport look,' can be tedious and cumbersome; Kangana seems to understand that all too well.

So loafers it is, whether she's wearing a sari or a churidar kameez. See pictures below.

Here's Kangana in a grey Anavila Mosra sari, glasses and her loafers.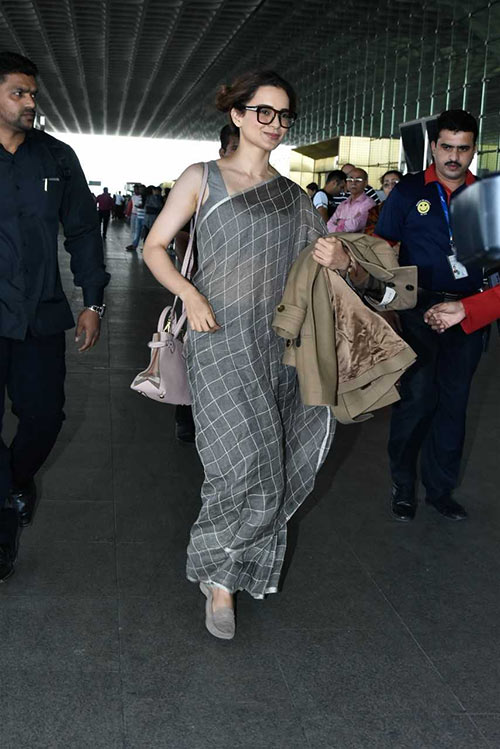 10 on 10 for the look above. Not so much for her latest one - Kangana was spotted at the airport wearing loafers again last night, this time with a white churidar suit.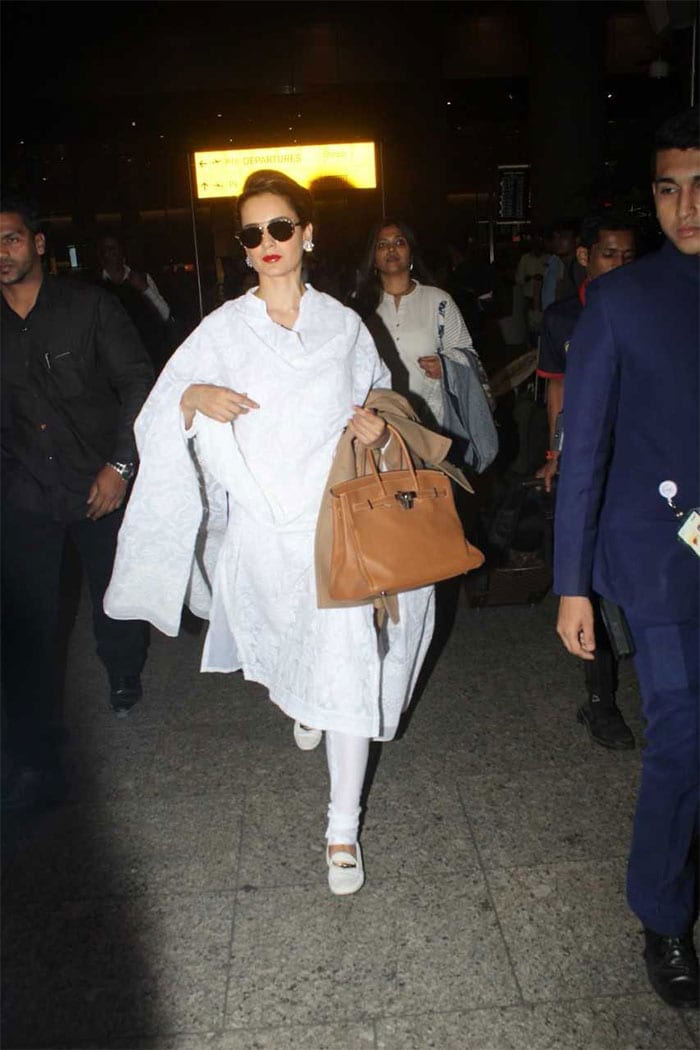 Kangana did, undoubtedly, manage to look stylish; it's hard not to with that retro-esque hair and shades perfectly matched by bright red lipstick and the summery outfit. But her choice of white loafers with a suit so white is slightly reminiscent of director duo Abbas-Mustan's wardrobe of choice. Or actor Jeetendra's white on white looks from old Hindi films.

Sorry, Kangana Ranaut, but we just think you can do better.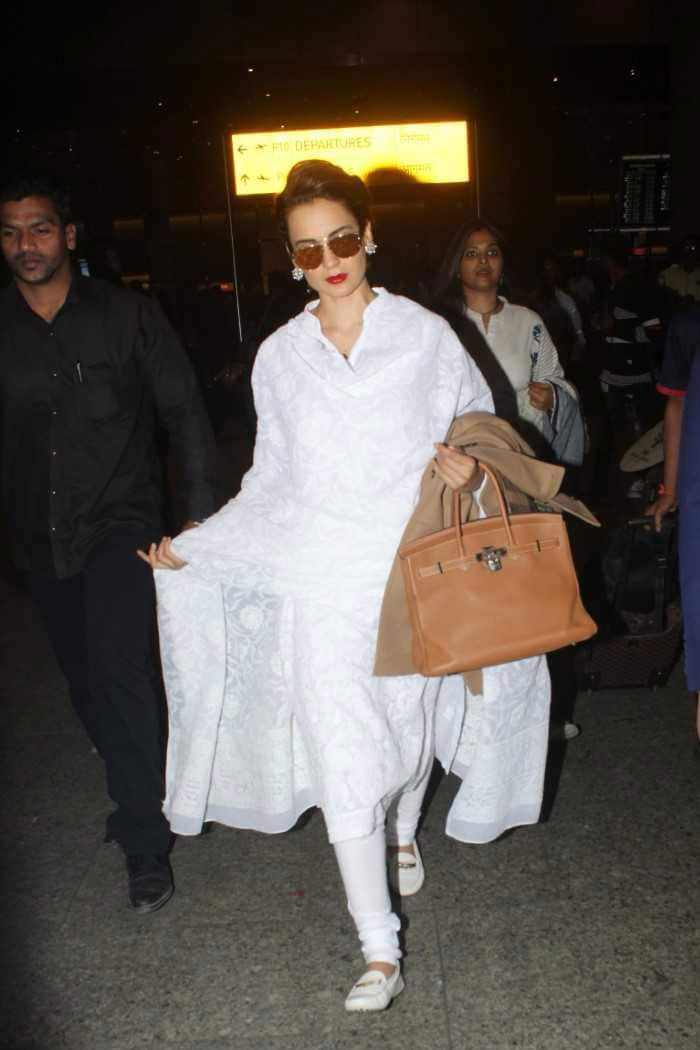 We did notice that like last time with her sari, Kangana didn't forget to carry her tan jacket with her even this time. After all, those flights can get chilly - and a girl's gotta stay comfortable. Kudos to for her for trying something new, though. We really doubt anyone else could have pulled this off without looking like a complete fashion fail.