Kareena Kapoor is known for giving us style goals left, right, centre. And why not? She is one of Bollywood's most fashionable stars. And this weekend she gave us all a lesson - two, in fact - in easy-peasy summer style. Because at heart, Kareena is a laidback t-shirt and jeans/pants girl. You read that right - the queen of gowns, dresses and chic airport looks was seen simple outfits that seemed effortlessly put together. And looks like someone recently shopped at Balmain, which explains why both her weekend outfits featured the brand.

Take a look at what she wore on Saturday. If this isn't nailing the #summervibes then what is? Pictured at Mehboob Studio in Bandra, the Udta Punjab actress was seen in a white Balmain tank top paired with blue denims and slip-ons. And of course there were some chic glares to complete the look. So we may not speak Balmain but we do know stylish when we see it. Talk about dressing up by dressing down.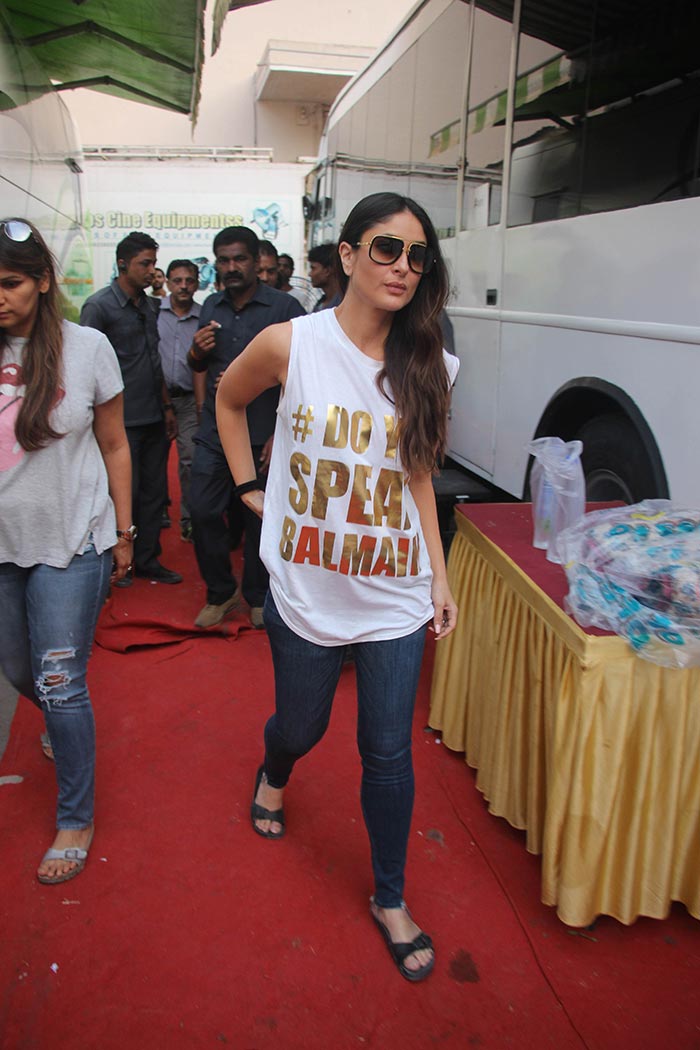 But then on Sunday, at Manish Malhotra's house, the actress went out-and-out chic, clearly without trying too hard. What else would you call this look?

Seen here in a Balmain sweatshirt, Brian Atwood shoes, and with a Chanel box handbag, Kareena posed for the photographers looking all chic, redefining black-and-white. We would love to point out the blingy statement the 'Balmain' on her sweatshirt is making.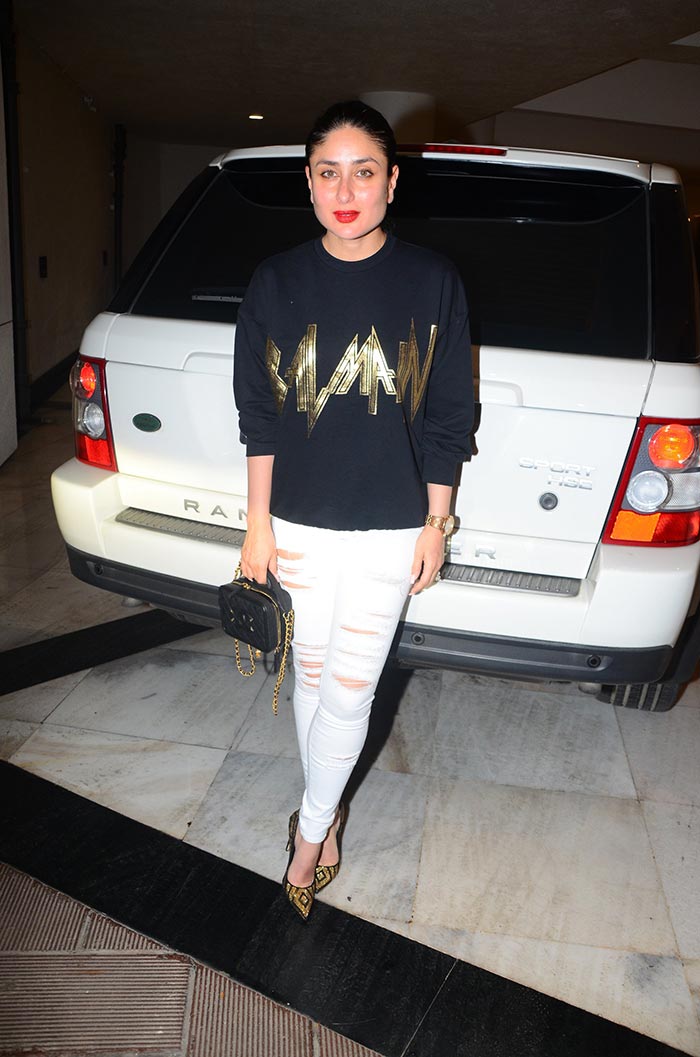 But we wonder why Kareena would choose to wear a sweatshirt in April. In Mumbai. Maybe the air conditioners get to her as much as they get to us in our work places? We won't put it past her. She's worn this piece before so maybe she just likes it enough to ignore the discomfort. But hey, fashion game on point either way, eh?

Lest you think that casual chic has been Kareena's preferred look recently, look at what a sight she was to behold recently, wearing a Masaba lemon yellow and pink Chanderi saree.

The vibrant saree, the minimal make-up, all of it put together made her look absolutely stunning in a way only Kareena can.

Which look do you prefer, guys?