There was a time when getting pregnant meant spending the next few months away from the gaze of the world. It meant giving up on your job, social life and spending the better part of your pregnancy wearing oversized, unflattering and dowdy clothes. Yes, that's what getting pregnant used to mean, in a nutshell. But times have changed, and boy, are we grateful. At the helm of this change, though, just like most other good changes, there are women who have fought, experimented and after many rounds of trial and error, succeeded. They've set the tone for what pregnant women everywhere should be perceived as - just as strong, independent and stylish as they are when they're not carrying a baby.

We could go on and on about how a lot of women have changed the course of history by being their fierce selves. But for now, we're going to talk about a few women who have set maternity style goals for everyone who watched them grow (quite literally) and set the world on fire (not literally) with the way they carried themselves while they were pregnant.

1. Kareena Kapoor

Kareena Kapoor now has a baby boy, Taimur Ali Khan, who the world cannot ever seem to get enough of. We understand, he is adorable. But let's not forget the time when Kareena was carrying little Taimur in her womb and slaying in every way possible. Even when she was pregnant, Kareena walked ramps, attended events, travelled and continued to dazzle in the most stylish clothes we had seen her in. Kareena Kapoor's maternity style is one everyone wants to emulate.

With her baby bump in full bloom, Kareena walked the ramp for designer Sabyasachi at Lakme Fashion Week in 2016.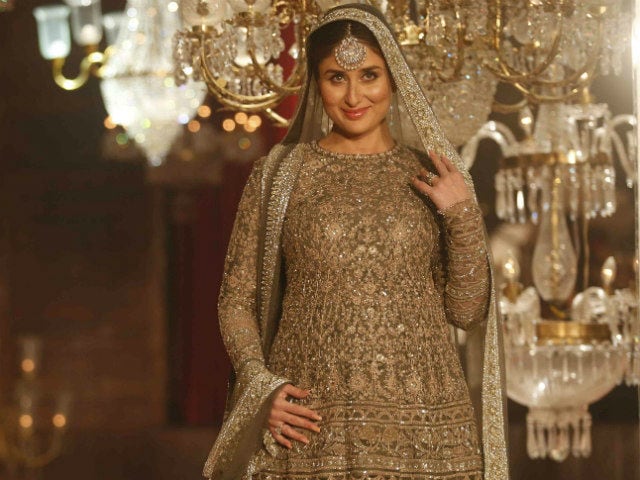 She also continued to walk red carpets; and we have to say, her pregnancy glow was unparalleled. Here's a picture of Kareena in a Gauri and Nainika gown that she wore to the Lux Golden Rose Awards 2016.
Did we mention that Kareena's airport style really was at an all time high during her pregnancy? No? Well, we're saying it now.

Here are a few more stylish outfits Kareena wore back when she was pregnant.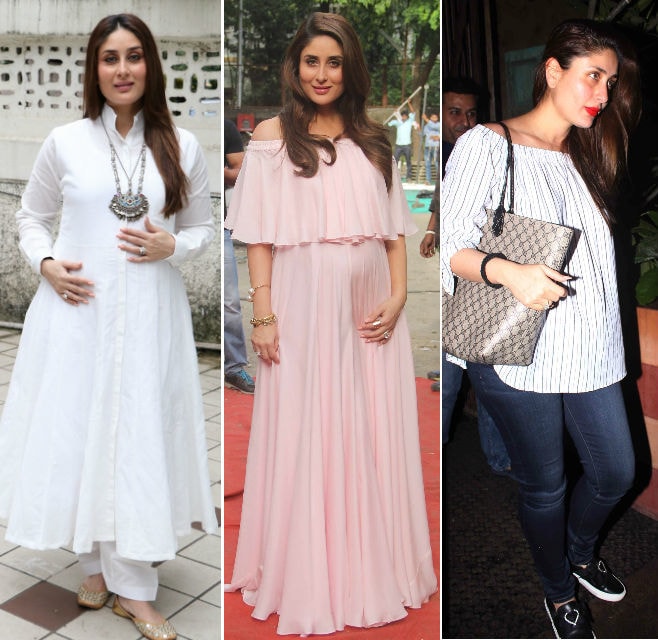 2. Kate Middleton

The Duchess of Cambridge is currently expecting her third child - and we have to say, with each pregnancy, Kate Middleton only seems to have gotten more stylish. The mother of Prince George (4) and Princess Charlotte (2) stayed true to her classic and chic style even through her pregnancy. She stuck to mostly monochrome and single toned outfits, as she usually does too. Kate too continued to attend events and keep her presence felt and alive all through her pregnancy - and might we add, in heels, nonetheless.

Here are some of our favourite looks from Kate Middleton's pregnancy.

Her all black outfit paired with a brown beret hat from her visit to St. George's chapel.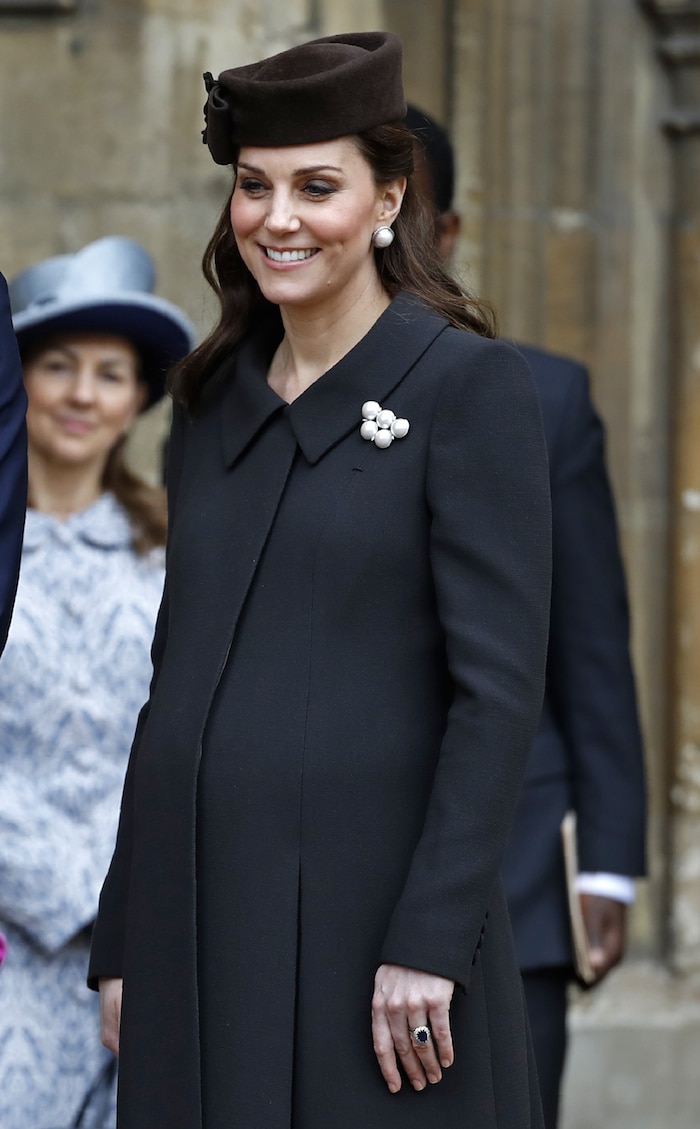 Her easy-breezy frock dress.
Kate also chose to wear an all black outfit for the Commonwealth Day celebrations. She wore a navy blue hat and matching shoes.

3. Kim Kardashian

When it comes to fashion, there is no one who beats Kim Kardashian. Kim Kardashian has been setting trends and keeping the fashion world on its toes for as far back as one can possibly remember. She rarely makes any sartorial choices that aren't statements just on their own. When it came to Kim's pregnancy style, she only took her style quotient a notch higher. Kim Kardashian is mother to three children - North West, Saint West and Chicago West.

Here are some of our favourite looks from Kim's pregnancies.

For the InStyle awards in 2015.
Showing off her baby bump in Givenchy and Lorraine Schwartz.
With her husband, Kanye West at a Gatsby themed party.
Comments
We love their style and that they're taking over the world with their work and unparalleled confidence. Which one of these women would you look to for maternity style inspiration?