In keeping with the theme of inclusiveness for the summer resort edition of Lakme Fashion Week, Day 1 saw the much-awaited Half Full Curve showcase. While plus-size fashion is a relatively new concept from Indian designers, this label managed to knock it right out of the ballpark with this one. While full-figured girls have often had to resign themselves to floaty, shapeless garments, this collection proved otherwise. Yes, they've got curves and no, they aren't going to put up with yards of formless chiffon anymore. Marking itself as a show to look out for on Day 1, Half Full Curve proved that plus sizes are a fashion-conscious category that can't be ignored any longer.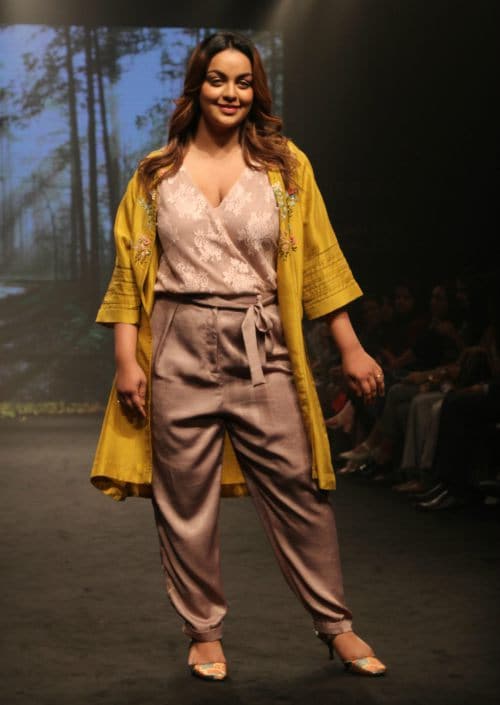 Paper bag waists at the Half Full Curve show
While the silhouettes didn't venture into the fitted space, it stuck to nipped waists, structured peplum and pleats by the plenty. Layers abounded but in light, fluid styles - it is a summer collection after all. In fitting form, the colour palette was delightfully easy on the eyes. It easily transitioned from soft beiges and blush pinks to dull mint and muted mustard. The main detail spotted across the collection was embroidery mainly over the bustier area. They promised inclusiveness and they meant it, in every sense of the word. Women of all sizes, from slender figures to larger sizes showed up on the same stage. And it wasn't just about sizes. The showcase even saw dusky models and octogenarians take the ramp. Size (and age) truly is just a number, at least that's what this show seemed to say and well-deservedly, it received a roaring applause.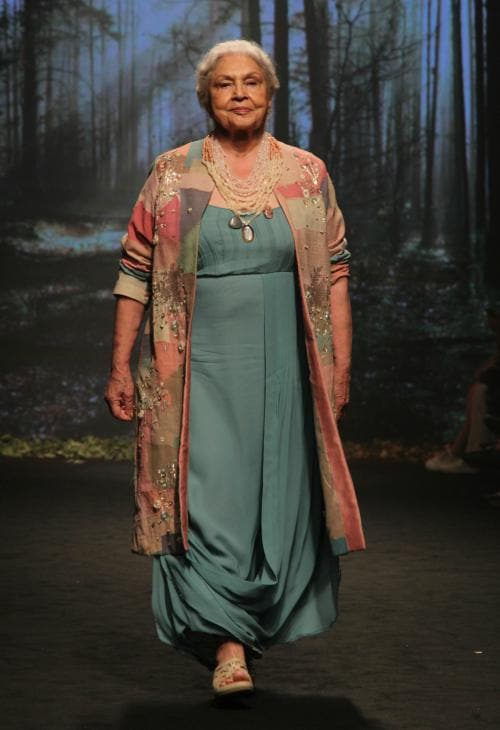 A model at the Half Full Curve show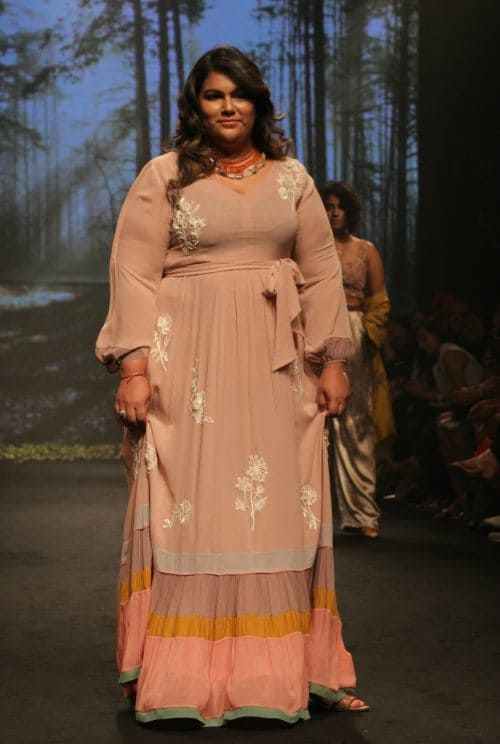 The show was a celebration of inclusivity
Comments
Half Full Curve is the brainchild of Rixi and Tinka Bhatia and believes in the ideology that style isn't about the size you wear, but how you wear that size. While Tinka has previously founded the fashion store Attic, Rixi is already a legend for her print-driven label, Quirkbox.