After a noteworthy first day full of celebrities and glamorous garments, day 2 at Lakme Fashion Week is more low-key, without cramping down on the style. Setting the day off to a flying start was the #NorthEastMojo.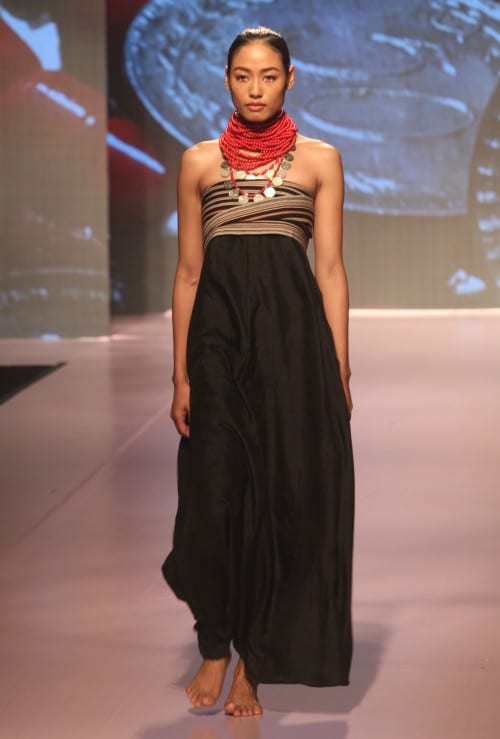 In collaboration with the United Nations of India, the spring summer edition curated a diverse showcase by fashion designers from 6 states in the North East of India. The showcased aimed to display the rich variety of weaves from North East India while boosting the local economy and in turn, promoting sustainable livelihoods. Representing Manipur, Sikkim, Meghalaya, Nagaland, Tripura and Assam; the collective runway show got many appreciative 'oohs' and 'ahhs' from the audience.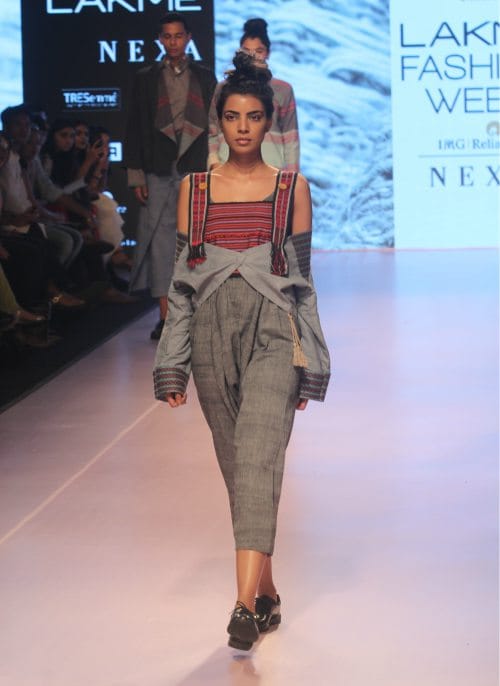 An installation by Sonam Dubal of Assam with Sualkuchi weavers flagged off the event. First to take the runway was Khumanthem of Manipur, whose primarily white collection had woven accents at the belt, and cuffs right down the centre. Adding a refreshing touch were white lined eyes, braided buns and ribbon accented braids.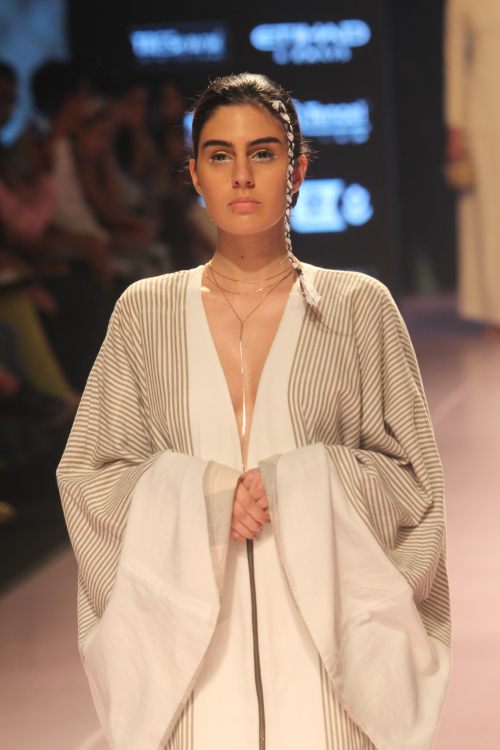 Next up was Daniel Syiem of Meghalaya, whose collection gave us all those long weekend feels. It included relaxed jumpsuits and breezy loungewear sets in shades of black, grey and white with a pinch of yellow. Jenjum Gadi with the Exotic Echo Society from Nagaland had a delightfully spritely collection with stand-out accessories like conch shell necklaces, sling bags and sequins eye art stealing the show.
From Tripura, Aratrik Dev Varman had fiery red tones peppered through the garments and saw some beautiful traditional pieces like beaded necklaces, bangle stacks and head wraps being featured. Finishing off on a high note was Kuzu of Sikkim, whose traditional pattern mixing and red and grey toned weaves set the tone right.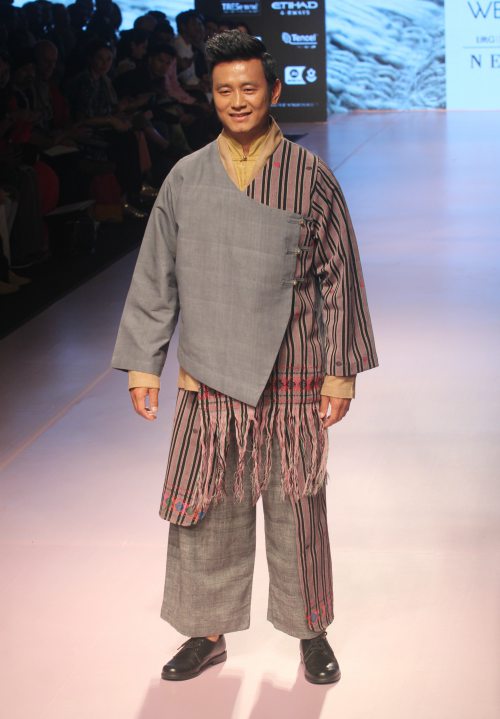 But it didn't end just there. Former Sikkimese footballer, Bhaichung Bhutia ended the show while looking dapper in an asymmetrical coordinated set in traditional Sikkimese weaves. A trio of singers took to the stage belting out a few tunes while wearing feathered headgear and tassel earrings.
Comments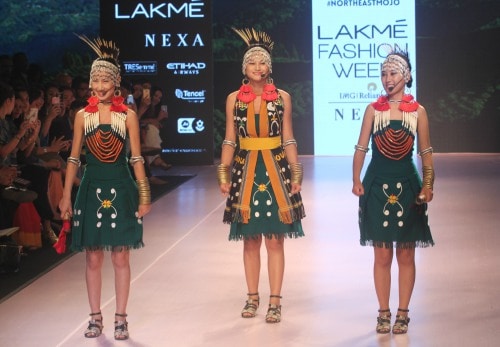 All in all, a spectacular success that shone a light on sustainability and style.