On a day dedicated to environmentally-conscious clothing, you'd probably think things would get a little dull. But no, not at Lakme Fashion Week. Along with handlooms being heralded and local artisan communities being celebrated, day 2 saw rows and rows of Indian wear with a twist. They definitely aren't the tired kameez' and lehengas you're so used to seeing almost everywhere - it's Indian wear like you've never seen it before, spotted on day 2 of Lakme Fashion Week.
Belted Sarees With Shirts
Ever thought the traditional 9 yards would get a modern touch? Neither did we but boy are we glad it happened. At the Padmaja show, earthy toned woven sarees were belted tightly and blouses were swapped for shirts with rolled up sleeves. Now that's what we call a casual reinvention.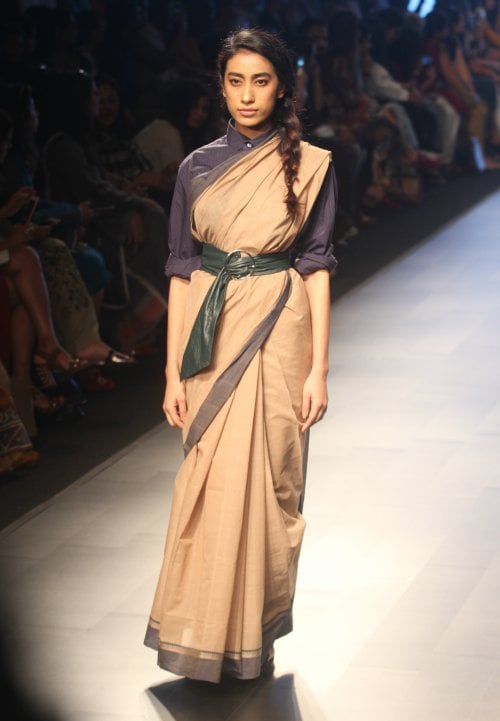 Pocketed Kurta
Everyone loves a good pocket added on just about anywhere and at Hemang Agrawal's show, we spotted a salwar kurta with one. Deftly added on the sides without being too visible, this is a trend we can't wait to get behind.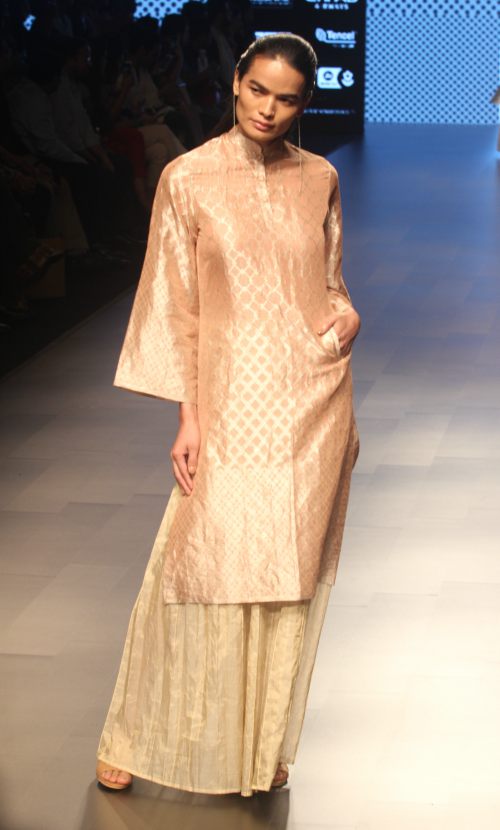 Traditional Layering With Jeans
Denim always has our heart, so seeing it being layered under floaty kurtas is the pleasant surprise we've all been waiting for. Who needs palazzos and churidar pants when you've got a pair of baggy ripped jeans to pair with your bright printed kurta.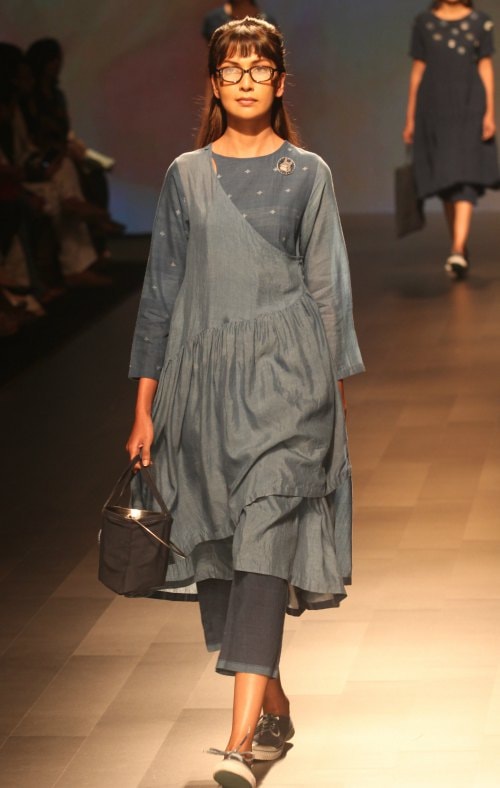 Brogues With Sarees
Finally the day has come when wearing stylishly comfortable shoes with sarees is actually chic. The Maku show saw the pairing of sarees with matching brogues and we can't help but marvel at the sporty chic, laidback touch it lends to the quintessentially traditional Indian garment.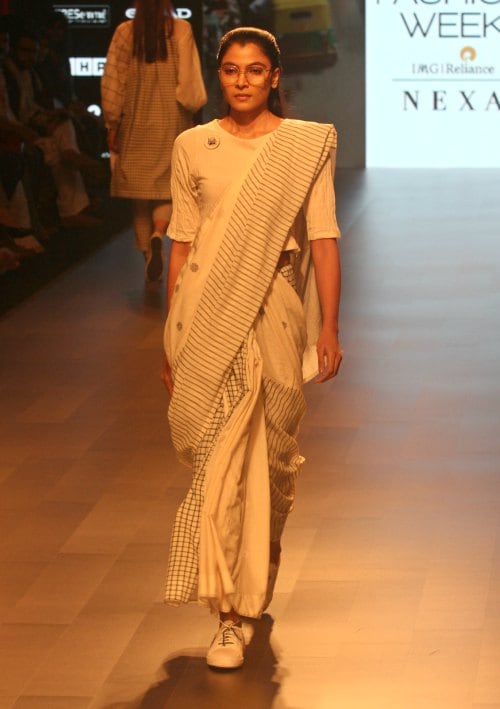 Crop Tops As Blouses
With a trend this chic and wearable, you won't fear wearing a saree ever again. As seen at Padmaja show, cropped blouses took the place of traditional saree blouses, sitting wider on the neck and ending lower on the midriff while looking glorious as ever. So instead of hunting down an old choli with your next saree, simply throw on a chic crop top.
Comments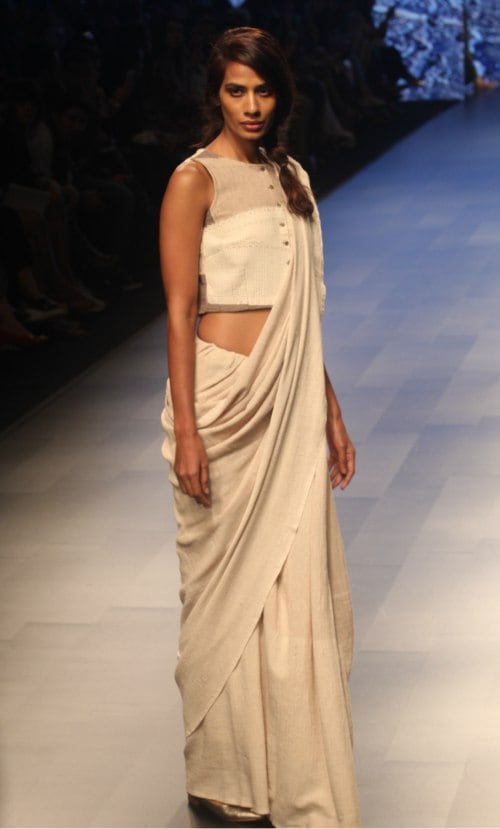 Now which of these styling tricks are you trying with your next Indian look? Tell us in the comments.