Red carpet events always bring out the best of our Bollywood divas in terms of their fashion. While some hit the mark, some don't. With the Lux Golden Rose Awards that took place last night in Mumbai, it's safe to say that we were extremely impressed by the glorious red carpet ensembles. We have a few favourites, of course. Kareena Kapoor and Katrina Kaif left us mesmerized. Our Monday morning blues were thrown out the window the minute we saw their pictures on our Instagram home pages. See for yourself. Psst... Glitter gowns seemed to be the theme of the night.
1. Kareena Kapoor Khan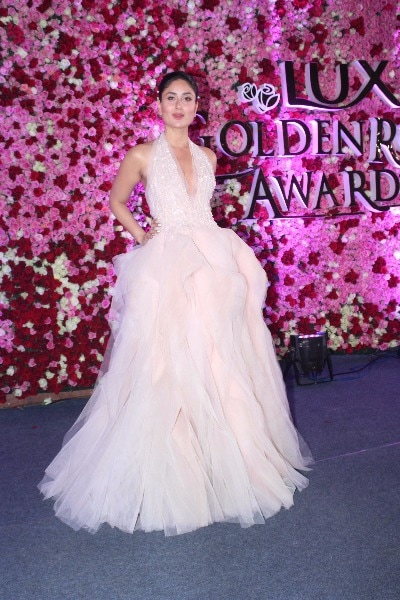 She's got to be our favourite on this red carpet. She looked like a dream in a Rami Al Ali blush halter gown with a bodice and a puffed up tulle skirt which seem to create an illusion of ruffles. We are officially in love. And that hairdo...we cannot get our eyes off. With pearls on her hair and dewy makeup, Kareena really did look flawless.
2. Katrina Kaif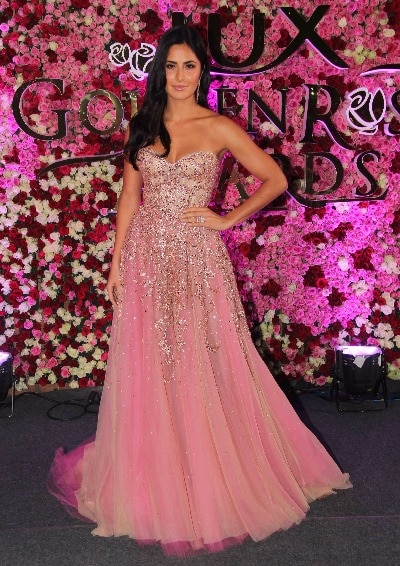 In a Reem Acra powder pink strapless gown, Katrina looked divine. Soft curls and minimal jewellery went perfectly well with her overall look. That backdrop of roses just seems to be custom made for Katrina. We must say, it was a safe choice, but she did look stunning.
3. Alia Bhatt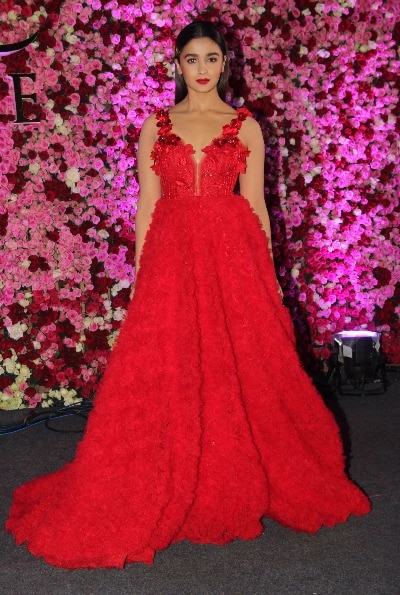 Alia looked like her fabulous self in a Teuta Matoshi Duriqi red ball gown. We really do want to see Alia step out of her comfort zone, though - it's time to start experimenting a little. We're kind of bored with her playing it too safe.
4. Madhuri Dixit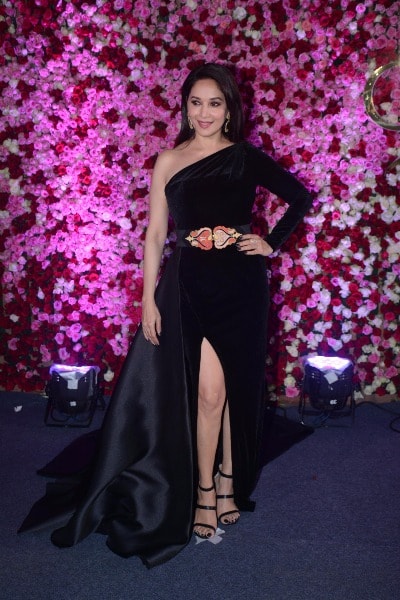 Madhuri looked ravishing in a Mark Bumgarner thigh slit one shoulder gown. We aren't huge fans of the belt and the stilettos, but we love the overall result. It's nice to see her out of her traditional attire once in a while.
5. Jacqueline Fernandes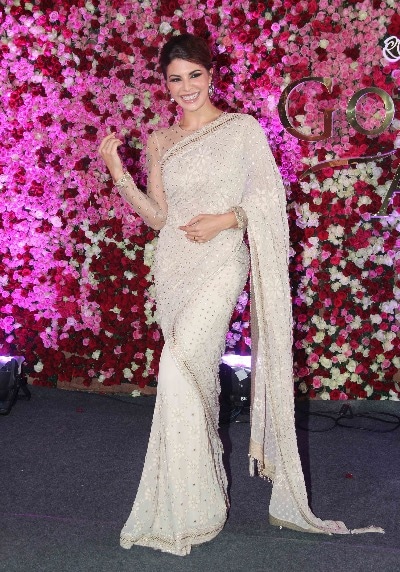 In a Tarun Tahilianichikankari saree with some flowers in her hair, Jacqueline came in like a breath of fresh air. We hardly see her in Indian wear, so this was refreshing and gets a big thumbs up from us.
6. Sridevi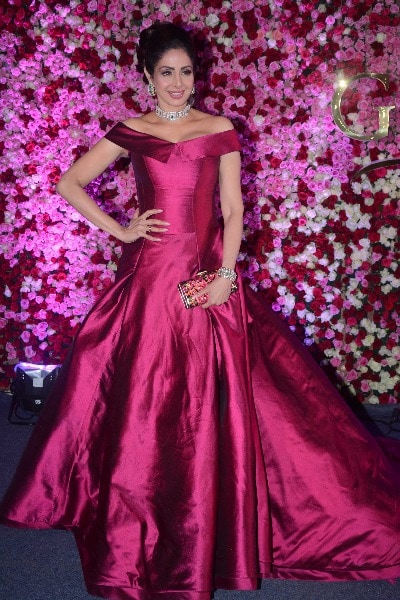 Sridevi has had a few hits and a few misses, and this definitely is a miss. She looks like she's walked out of a Disney film. This Manish Malhotra gown is just not working for her. She also seems to be camouflaged with the backdrop. She's absolutely stunning, no doubt, but we aren't too kicked about this gown.
7. Yami Gautam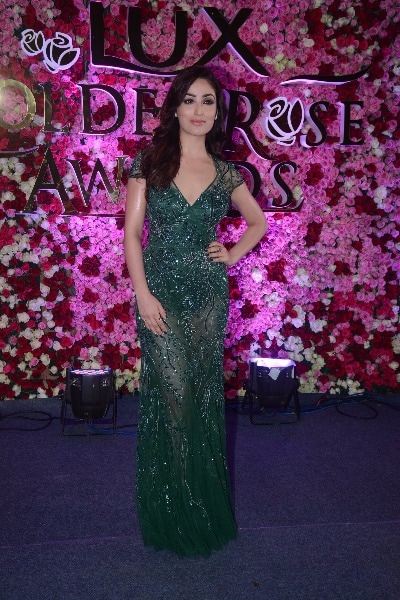 We're not big fans of the dress Yami wore. This Kommal Sood creation didn't really do much for the actress. Maybe it was the colour or just the sheer bits, but something definitely did not work.
8. Bhumi Pednekar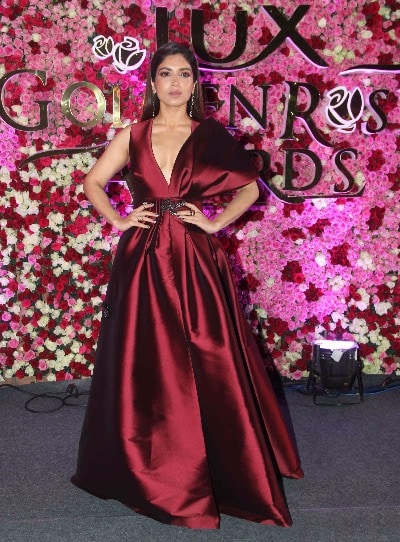 Bhumi was seen in a Sachin & Babi outfit and looks lovely. We think Bhumi would have looked even better in tied up hair, but nonetheless, we can't find anything wrong with the look as such.
What did you think of the look, ladies? Tell us in the comments section below.
Comments