Don't be surprised if you start seeing ethnic wear everywhere you look. After all, this is the time of year for weddings and functions so turning up in stunning Indian wear is practically a dress code. It isn't any different for Bollywood folks either. The season of parties, receptions and events is upon us and with it, a traditional dress code. Last night followed suite and saw many of B-town's shining stars turn out looking bright and beautiful. Amongst them all, it was Madhuri Dixit, Hema Malini and Rekha who caught our eyes.
Madhuri Dixit wore a berry toned saree with gold ethnic motifs, a sequinned border and sleeveless blouse. She wore her hair in a centre-parted bun and paired the outfit with a matching jewellery set.
Rekha looked glamorous in a gold saree with a matching potli bag and heavy jewellery set. Completing her look was her striking signature red lip.
Hema Malini looked every bit the dream girl in a pink saree with a solid gold border. She wore it with an embellished potli, elegant jewellery and dark eye makeup.
As if it wasn't enough to see 3 Bollywood icons congregate under one roof, what made it even more spectacular was their outfit of the night. From Madhuri's dazzling purple to Rekha's glam gold to Hema's dazzling pink, it's proof that whatever the celebration, a saree never fails to deliver.
(Also Read: Get A Gorgeous Pink Saree Like Tara Sutaria And Steal All Attention)
10 Sarees To Wear Like Madhuri Dixit, Hema Malini And Rekha
This season, turn the spotlight on the saree like Madhuri Dixit, Hema Malini and Rekha with these 10 sarees we've picked out for you.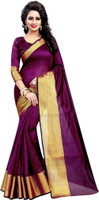 (
1,193 ratings & 7,228 reviews
)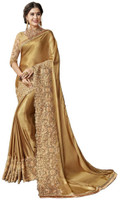 (
222 ratings & 1,151 reviews
)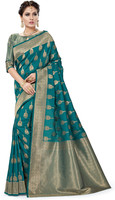 (
475 ratings & 2,406 reviews
)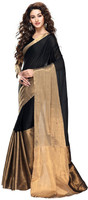 (
790 ratings & 4,495 reviews
)
(
204 ratings & 452 reviews
)
(
333 ratings & 459 reviews
)
(
592 ratings & 807 reviews
)
(
211 ratings & 310 reviews
)
(
826 ratings & 1,976 reviews
)
To browse more sarees on Amazon and Flipkart respectively, click here and here.
Star saree inspiration doesn't get any better than these Bollywood legends.
(Also Read: Let Nushrat Bharucha And Sayani Gupta Introduce You To The Party Saree)
Disclaimer: The Swirlster Picks team writes about stuff we think you'll like. Swirlster has affiliate partnerships, so we get a share of the revenue from your purchase.