Few would disagree that Malaika Arora is almost always ahead of the fashion curve. Whether she's headed to the gym, the airport, dinner or just a grocery run, Malaika Arora always keeps it extremely stylish. While we do love Malaika's party looks and her red carpet picks even more so, her effortless, chic street style is what has us labelling Malaika as one of the leading fashion icons in Bollywood.

Malaika's everyday style is what sets her apart from the rest. Her style is edgy, it's tasteful and it's definitely out-of-the box. Few would be able to carry off what Malaika can and does. Her USP is to make sexy look elegant rather than trashy, and she does it without apparent effort.

A couple of days ago, Malaika posted a picture of herself in an athleisure black and white co-ord set from Narendra Kumar. The crop top, white high-waisted pants and round sunglasses definitely made Malaika's airport look one that belongs at the top of the charts. Talk about sporty chic.

We're not sure where Malaika was headed, but she was also spotted at the airport as she made her way back. We didn't think it could get any more stylish than her previous airport look, but of course we were wrong. When it comes to Malaika Arora, one must never assume that she has peaked. She always has something better up her sleeve.

Malaika was spotted at the airport only yesterday in a printed Gucci t-shirt and flared jeans that had slits up the sides. She added a pair of dark aviator sunglasses to complete her look. How she can make something so simple look so glamorous beats us.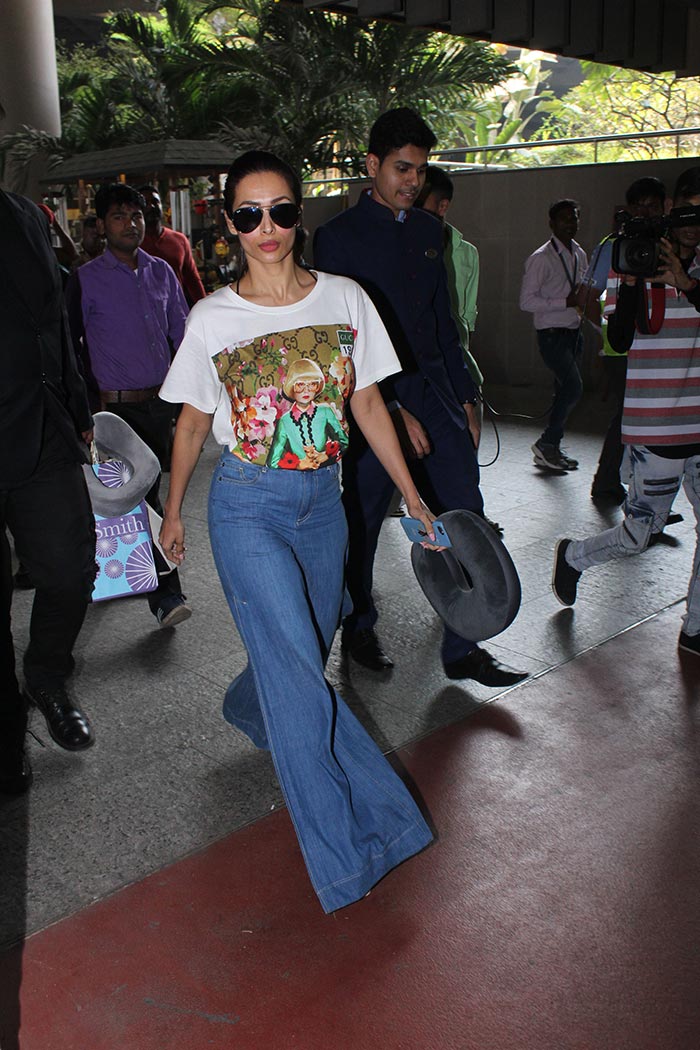 Prior to that, Malaika was also spotted at a restaurant in Mumbai with her sister Amrita Arora. Malaika was wearing a white ganji t-shirt, again from Gucci, with ripped jeans and a pair of white loafers. Once again, so casual, yet so chic.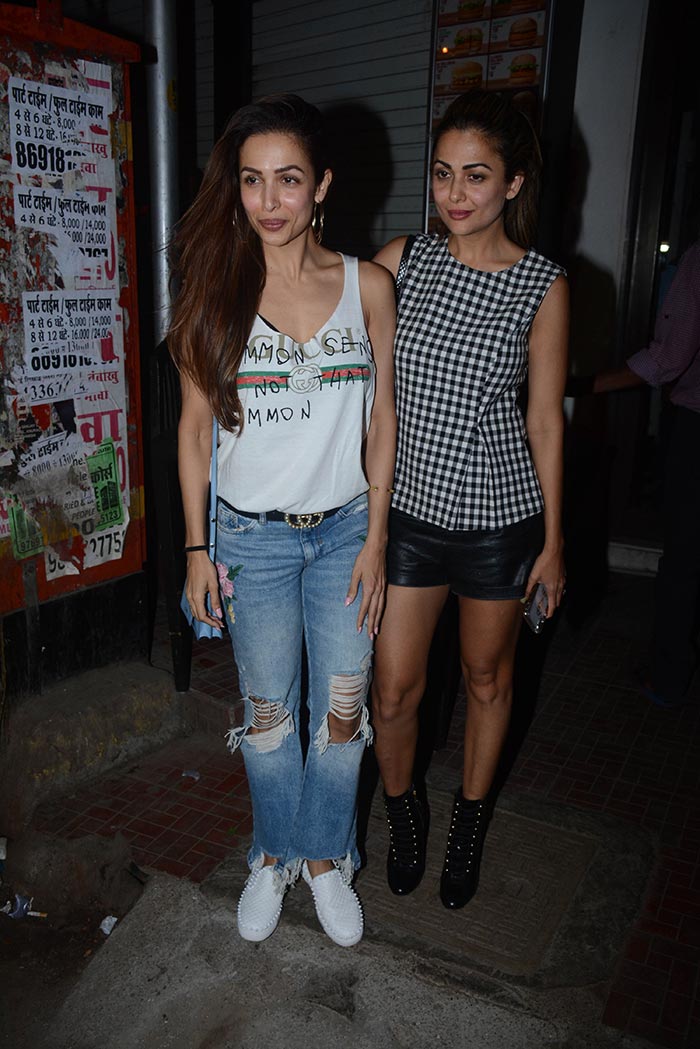 Malaika seems to love the athleisure trend. When you can be that comfortable and yet look that fabulous in tracks, who wouldn't? Malaika is often seen running errands or walking around the city sporting what other people might only think of wearing to the gym.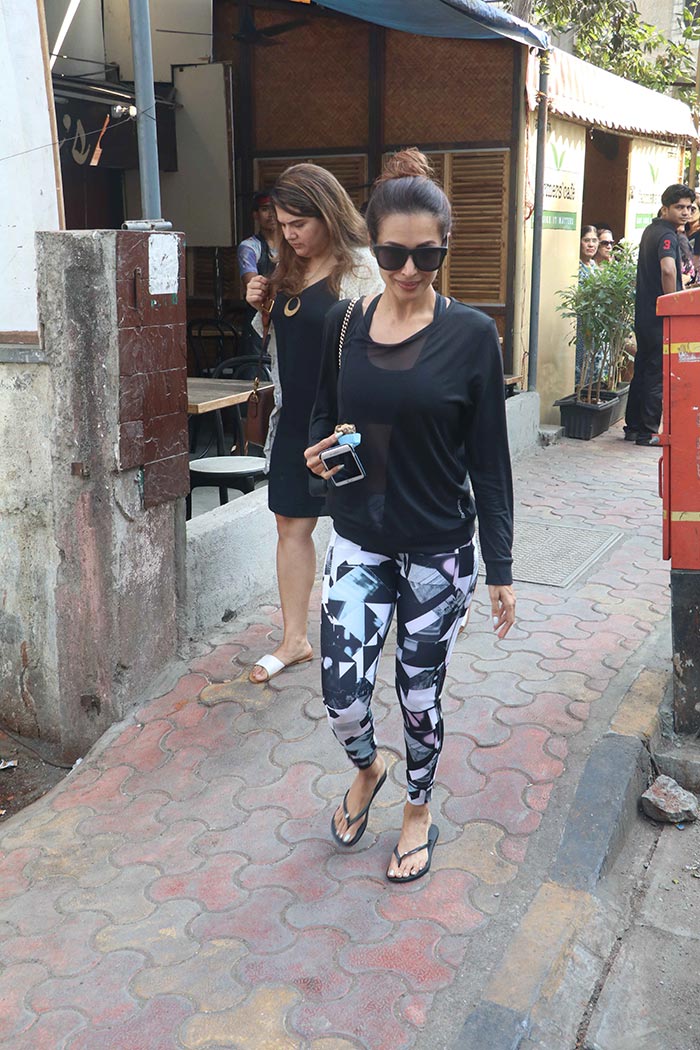 And then there are days that Malaika dresses to truly impress. Her remarkable sense of style is hard to ignore even more on days when Malaika decides to dress up like the fashion diva she really is. Look at her casually walking around in her fabulous clothes in the city, just going about business as usual. Is there anything Malaika Arora can't pull off?
Comments
Malaika Arora is the trendiest star mom on the block and she knows it. Well, everyone else kind of knows it too.