If social media are any judge, Rihanna won. She won all the attention. The bragging rights. The hearts and minds. Her victory was on the red carpet for Monday evening's Metropolitan Museum of Art Costume Institute benefit. In celebration of the exhibit "Heavenly Bodies: Fashion and the Catholic Imagination," she arrived wearing a Maison Margiela silver embroidered and spangled ensemble with a matching miter - or, in layman's terms, a pope hat.
Her ensemble was a technical and creative wonder. Did she look stunning? Not exactly. More precisely, she looked outlandish, which has become the raison d'etre of the Met Gala red carpet. One must break the internet, trend on social media and leave tongues wagging.

This year, the gala brought forth Cardi B, who arrived in pearls, trailing satin and wearing a Madonna-esque headpiece. There was Nicki Minaj dressed as an haute couture devil in red Oscar de la Renta, Katy Perry in Versace, and with a six-foot wing span, and the hip-hop trio Migos, dressed like the fashion equivalent of an Atelier Versace-induced acid trip. Add a little Kardashian sizzle. Stir in a bit of Jared Leto wackiness. Bake until outlandish.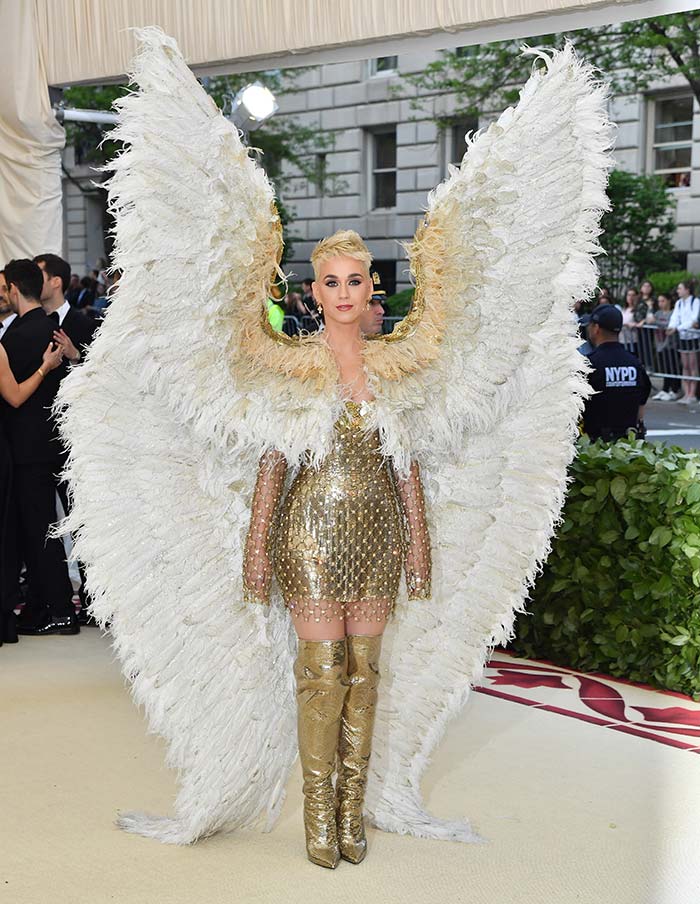 The Met Gala red carpet is a red carpet to nowhere - at least for the watching public. It does not precede a televised award show or concert. The promenade itself is the main event. It is the fashion show of the cultural imagination, a place where fashion is everything people imagine it to be - if only for one night. The typical industry runway presentation offers a parade of skinny, nameless models wearing dour expressions and clothes that range from so-so to extravagant, just inaccessible enough to irritate you. Whereas the Met runway is freely, indulgently outrageous. The faces are familiar. These are entertainers, and it is their job to amuse us. Not all the bodies are perfect. Occasionally, someone smiles.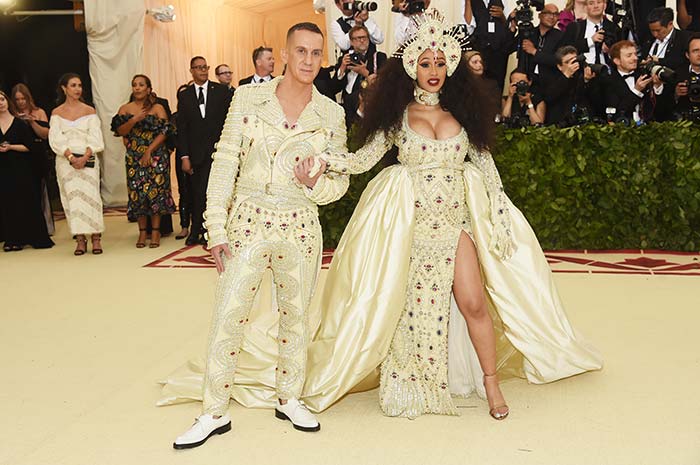 It doesn't matter, objectively speaking, whether a frock is good or bad. The public already assumes that all fashion is a bit off the rails. The point is how fabulously, insanely, nutso a guest can go and still exude cool rather than self-consciousness. And so, yes. Rihanna won.
That's not the same thing as looking great. There was a notable contingent of actors and musicians who honored the theme of the evening - Catholicism and fashion, a nod to the new exhibit's subject - but also managed to strike a memorable image. Their ensembles were, by no mean, run-of-the-mill; most people wouldn't wear them in a million years. But they didn't, to use a technical term, look bonkers. Among them, Janelle Monae, in her black-and-white Marc Jacobs skirt and jacket with a crystal balaclava and a gold-lined hat by Stephen Jones; Jennifer Lopez, dressed in Balmain and exuding the usual Lopez smoldering sex appeal; Zendaya, dressed by Atelier Versace to conjure up Joan of Arc as a superhero; and Donald Glover, who always manages to look so at ease in whatever he's wearing, in this case a mauve Gucci tuxedo with "golden eye" embroidery on the back.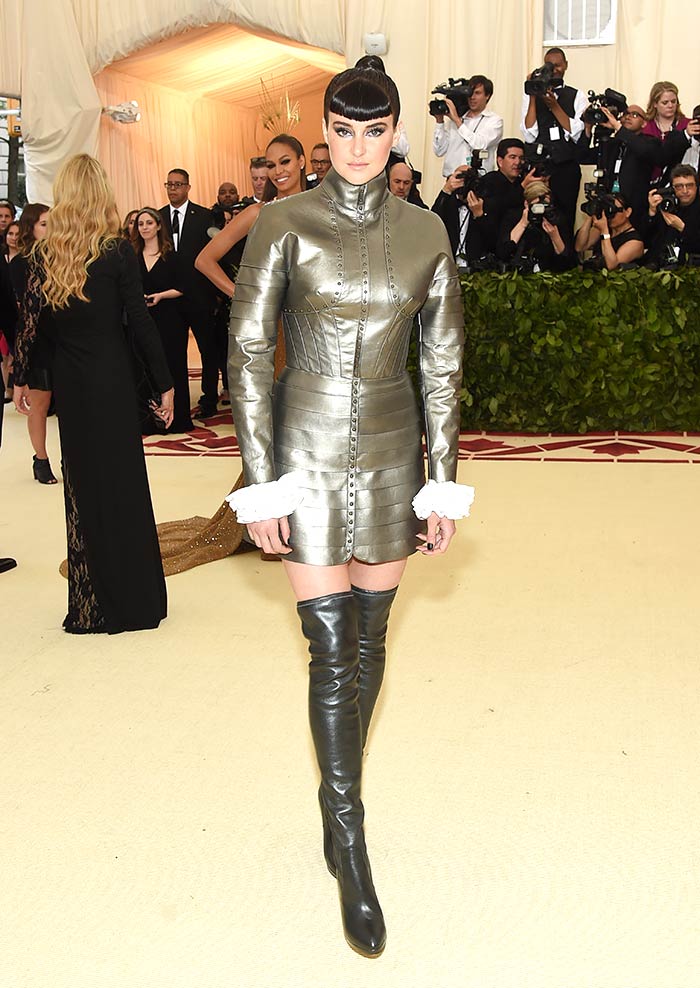 Picture Credit: AFP
(This story has not been edited by NDTV staff and is auto-generated from a syndicated feed.)